Born and raised in Nairobi Kenya, Dennis grew up engaging in acting and dance sharpening his skill of self expression. Prior to attending the American Academy of Dramatic Arts and living in Los Angeles, Dennis had completed his college studies in the United Kingdom where he interacted with persons of different nationalities and diverse cultures-a period when he continued to perform and attend screen acting classes. These experiences gave him a broader outlook on human life, storytelling and emotion. Since then, Dennis has been involved in various projects including Amazon Prime TV movie Blue Light Melody as well as award winning and nominated short films The Spell That Backfired, RAW and PREY.
"WITH THE POWER OF PERSISTENCE AND IMAGINATION, IMPOSSIBLE IS NOTHING!"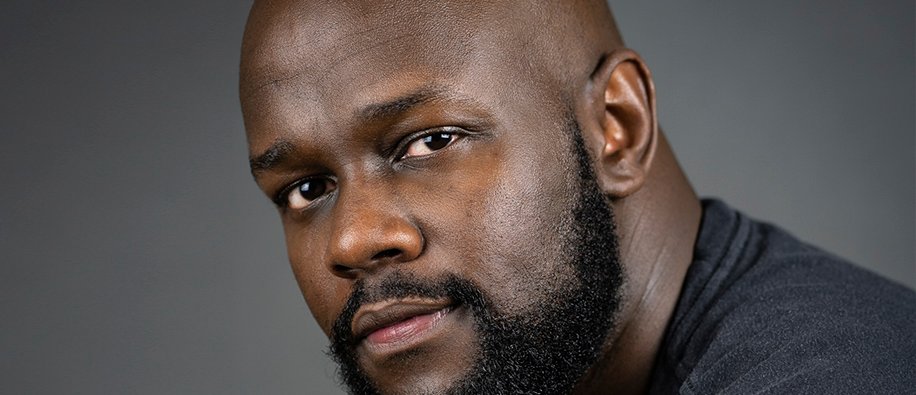 When did you start to get interested in acting?
As a child I was always fascinated by performative art. I loved mimicking what I saw on the television. From jumping off sofa sets in the house dressed as Batman, to mouthing along the words and moves to the Power Ranger shows and pretending to be a professional wrestler with my brother. A common factor in all of this is that it gave me utmost joy.
I knew it was my chosen path since I got involved in acting on stage in high school, in the UK and currently in LA still receiving the same child-like joy in projects whilst receiving acclamation for my work at the same time.  
If you were an advertisement, which would your slogan be?
My slogan would be "With the power of persistence and imagination, impossible is nothing!"
Which is the part you enjoy the most about acting?
The part I enjoy most about acting is developing a character! The discoveries from script to screen where I get to learn about my portrayal of the role and bring it to life gives me utmost joy. I am particularly fond of developing backstory and relationships.
Most artists say that through their art they learn more about themselves, heal injuries… In which aspects has acting helped you?
Acting has helped me learn about individuality, abundance, and gratitude. The craft has brought to my attention that my life experiences thus far showcase my uniqueness as a human being. It has enabled me to cherish my upbringing and realize how much more I have to give and inspire through my work, a journey I am grateful and happy to fulfill!
What does acting mean to you?
Acting to me means the ability to live life in absolute freedom of the moment, both in daily life and performance. In the world of a play or film, being present, listening and reacting to a fellow scene partner builds an inexplicable unique bond which varies in each scene. The famous adage "carpe diem" is a reminder to take chances and live life in the now and you shall find this freedom!
Who are your idols?
I draw inspiration from a number of key figures in the industry. I love the work of James Cameron, Denzel Washington, Elizabeth Moss, Idris Elba, Viola Davis, Michael Fassbender among others!
If you did't like acting, what would you like to do?
I would be working for the United Nations as an Environmental scientist. I am fascinated by animals, the deep blue sea alongside human interaction.
Do you consider that nowadays there are more or less opportunities for new actors? Why?
 There are more opportunities for actors! Technology has made it easy for artists to create and connect especially in the acting world. From avenues such as social media, advanced cell phones and self-tapes, actors now have the opportunity to broaden their horizons and reach a wider audience.
What would your idyllic life as an actor be like?
My idyllic life as an actor would encompass having the opportunity to travel and work more around the world as I experience different cultures and practices. Human interaction is a key element in learning about human behavior, which is core in creating a captivating performance for an audience. The more I get to interact in different spaces the better for my art!
Which are your upcoming projects?
My upcoming projects currently include PREY, BET, The Spell That Backfired and Bald Patch (The Black Supper).