FASHION EVENT HOST & BEAUTY AND FASHION INFLUENCER
Domenica Pace is a beauty and fashion blogger and fashion events host. She describes herself as a particular woman, or at  least that is what others say.
Domenica discovers herself day after day too and it is evident how she has evolved. After an initial experimentation on Instangram, here she is.
The beauty and fashion blogger started her instagram profile and gave her way of showing herself, of being a real woman.
"Passions of the soul make the desert habitable"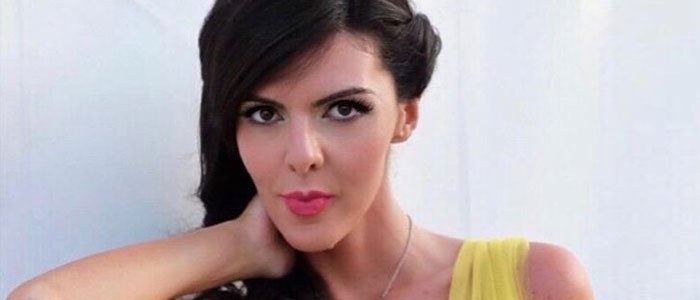 When did you start to get interested in beauty and fashion?
I became interested in fashion and entertainment when I was only 8 years old. I was already dreaming of the world of fashion and entertainment so when I was 13 I started the Miss Teen Ager. Then after graduation I realized that I had to be an event presenter, it wasn't enough for me to parade and that's how it was.
At the same time, I opened my social Instagram. I currently work as a fashion event presenter in an agency which allows me to work all over Italy.
If you were an advertisement, which would your slogan be?
The passions of the soul make the desert habitable. This is the quote that distinguishes me.
Which is the part you enjoy the most about beauty and fashion?
I like everything about my art. I like to relate to the public, give them a smile and How much more.
Most artists say that through their art they learn more about themselves, heal injuries… In which aspects has your art and passion helped you?
Art has helped me to be more optimistic, to see the best side of life. In addition, having a positive Outlook on life helps me to face it in the best way.
What does art mean to you?
Art for me is life, the Magic of life. It is something that we have inside and that wants to come out.
Who are your idols?
My idols are Elena Folliero TV Host, Donatella Versace great stylist.
If you didn't like beauty and fashion, what would you like to do?
If my art hadn't been there, I would have become a director of a large company.
Do you consider that nowadays there are more or less opportunities for new artists? Why?
Yes I believe there are opportunities for young artists. Today, social media helps to showcase, then there are also the talent shows and it's easier to get noticed.
What would your idyllic life as an artist be like?
My idyllic life as an artist would be like a life lived in a dream.
Which are your upcoming projects?
Yes, I have future plans which I do not intend to reveal because I am a very superstitious woman. The Projects I prefer kept until I put them in motion. Thank you for this great interview.