WALKS THE RED CARPET AT CANNES FESTIVAL EVENT
Dominique Scarlett the Lebanese / Swiss artist upped her fashion game by walking down the red carpet in a dazzling feather gown in pastel-pink by the lebanese designer Geyanna Youness, giving off princess vibes on the closing of the 75th Cannes Festival event. She proved that there is nothing she can't pull off.
Dominique Scarlett said about her first time Red carpet appearance: " What a gem of an experience, very grateful to everyone involved"
Dominique Scarlett is about to release her new song this month and we are just as excited as you are to hear it.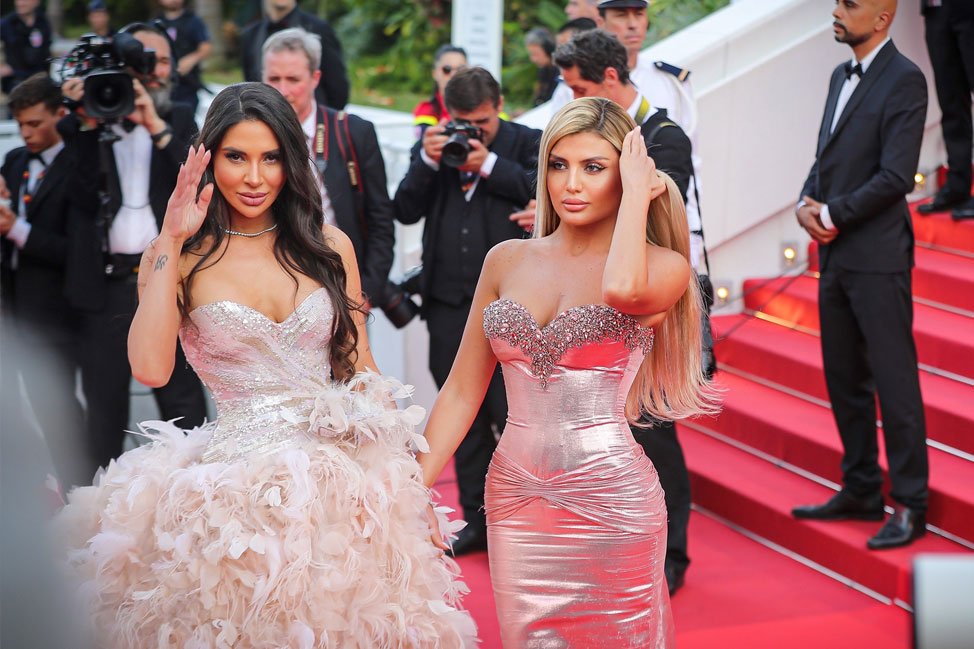 Posing with her best friend Raghida Youness who also made a fabulous appearance on the red carpet.