Coming up next in the Emo-Trap/Pop world is East Artifice. He dropped a 12 track album "Hell Is Animated" 1-1-21 and has a new track coming 2-14-21 called "Memory".
East Artifice - Interview
When did you start to get interested in music?
Growing up everything I did was based around music. I joined a band at the age of 10 playing lead guitar and did that for a few years. Picked up engineering along the way and started moving toward the Pop/Hip-Hop side of music. Being able to have control over your own sound is a great feeling; I can imagine something and make it reality.
If you were an advertisement, which would your slogan be?
Do It for You
Which is the part you enjoy the most about music?
Music for me is a lifestyle, it's playing all day long everyday, I listen to music based on how I'm feeling and what my mood is and it makes everything feel euphoric.
Most artists say that through their art they learn more about themselves, heal injuries… In which aspects has music helped you?
Music has definitely opened my eyes to some real feelings I have or had, this allows myself to grow and learn.
What does music mean to you?
Life
Who are your idols?
Juice Wrld and Trippie Redd have a huge influence to my music.
If you didn't like music, what would you like to do?
Magic, I know how to blow some minds.
Do you consider that nowadays there are more or less opportunities for new artists? Why?
As an Independent Artist myself I've noticed there's plenty of help if you know where you're looking.
What would your idyllic life as an artist be like?
My idyllic life would be to have all the resources to record quality music anytime, all the time, and the resources to get it to all the ears that need to hear it.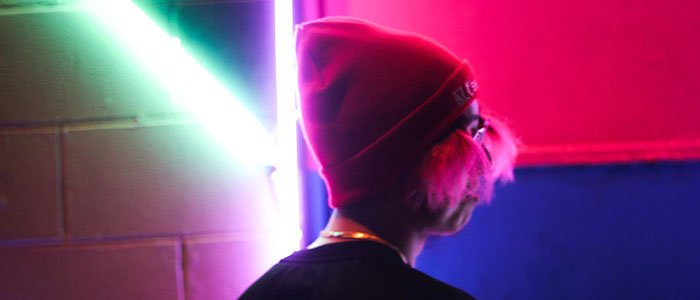 Do you want to know more about East Artifice? You can find some projects below.