Ross Victory is a singer/songwriter and author from Los Angeles. Raised on the smooth soul of the 90s and drawing inspiration from the world's greatest singer/songwriters from Ne-Yo to The Weeknd, Ross integrates his love for music and practical writing skills to create a distinct personal brand.
When did you start to get interested in music?
I've been singing since I was 2 years old. I wrote my first song in middle school. I entered my first singing contest and began interning at Power 106 radio station in 2007. After this experience, I interned for almost a year at ASCAP, where I assisted with licensing, publishing, and songwriters' royalty needs. I also played an integral role in producing the Latin Awards, Rhythm & Soul Awards, Film & TV Awards, and several other sponsored workshops.
If you were an advertisement, which would your slogan be?
Pain into Purpose
Which is the part you enjoy the most about music?
I enjoy the creation process. I enjoy finding a beat or creating a beat and building the song, vocal by vocal, layer by layer.
Most artists say that through their art they learn more about themselves, heal injuries… In which aspects has music helped you?
This is absolutely true. Music has just helped me get out of my head. It's been therapy no matter what I'm writing or singing about. The creative process alone is exciting. The world has been on lockdown for almost 12 months, so music has helped cope with that. But on a bigger scale, after the losses of several family members, I remembered the importance of music in my life.
What does music mean to you?
Music is therapy. Music is a reminder (and evidence) that we all have a story to tell and something to sing about if we dig deep enough.
Who are your idols?
I try not to idolize people, especially in a digital era when everyone's secrets and flaws are available for public consumption. No-one is perfect. But I am inspired by singer/songwriters—singing and songwriting different skillsets. Creators like Ne-Yo, Weeknd, John Legend, and The Dream are people I have watched over the years. I grew up on 90's smooth soul, artists like Sade, Anita Baker, Job B., and Boyz II Men, to name a few. I love music that tells a story with voices that are nice to listen to.
If you didn't like music, what would you like to do?
In addition to being a singer and songwriter, I am also an author. So creating stories, musically or in written format, is a crucial part of my life. But if I didn't like making music, I would probably be managing a corporate business or traveling the world like a vagabond having unique experiences in jungles and foreign places.
Do you consider that nowadays there are more or less opportunities for new artists? Why?
The digital music era has definitely leveled the playing field to access audiences and give people more chance to enter the music industry. But with that, the shift has focused on advertising and marketing budgets – the person with the most money wins. Or the person who is most consistent wins. There are more entry points, but there is a lot of noise. The competition for eyes and ears has never been higher.
What would your idyllic life as an artist be like?
It would be great to have access to the highest quality music-making equipment at any time and to be able to create music from anywhere in the world. A free schedule to write, travel, taste different foods, and explore different cultures while lifting up other creators and encouraging others would be ideal.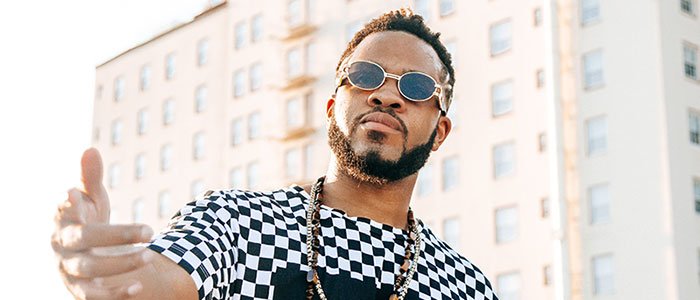 Do you want to know more about Ross Victory? You can find some projects below.