Dj ESEL' only female project in Russia who perform as a Dj with live saxophone.
Graduated from the music department of the St. Petersburg University of Culture and
Arts. She always finds a great sound of house and sax.
Experience in the music industry for more than 10 years.
Performed at the best places over Russia and other countries such as Albania,
Belarus, Germany, Latvia, Poland, Turkey, Ukraine, Finland, Montenegro, Sweden,
Estonia, United Arab Emirates, Qatar, India, Cyprus, Bulgaria, Italy.
Performed at the Confederations Cup 2017, FIFA World Cup 2018
"love inspires me to feel the music with every part of my soul"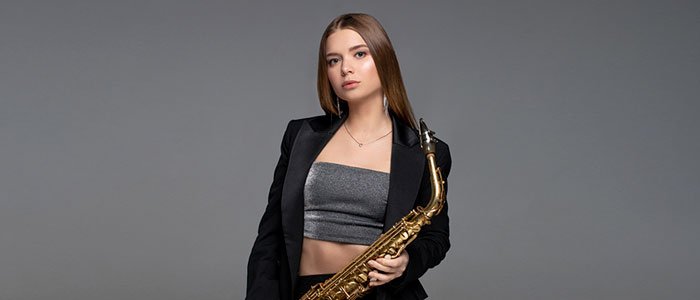 How many years have you been playing saxophone?
I started to learn music since I was 6. For 4 years I was learning vocal and then
decided to try something new. Just calculated and wow… looks like I have been
playing the saxophone for about 14 years.
If you were an advertisement, which would your slogan be?
love inspires me to feel the music with every part of my soul
Which is the part you enjoy the most about playing music?
All the performances I played were special in their own way.
3 month in solitude were harsh but music was keeping me up. In my case the most
memorable performance happened at the "Arjunado Music Festival" where I performed
a DJ set for 60,000 people. It was insane.
What does music means to you?
Most of my conscious life I've spent with music so it's a part of me.
If you didn't like playing saxophone what would you like to do?
I was catching myself on a thought that I find music management as a pretty interesting
thing. So, yes, I would definitely try this one out.
Most artists say that through their art they learn more about
themselves, heal injuries… Which aspects has your art helped you?
The music helps me to feel free, make new amazing friends and useful connections. As
well as it allows me to travel around the world.
Which is you favorite place or moment to play saxophone?
If we are talking about comfort and confidence I would choose home as my favorite
place, because here i can practice any time without being disturbed. But the most
enjoyable experience of course has to be performance time so I would say Happy
Hours Party on the beach. There I can express myself by classical house with live
saxophone.
What would your idyllic life as an artist be like?
It has to be the balance between practise travel and work. I feel like the balance is
here now or very much close to it.
Nowadays we live in the "LIKE" era. Do you think that people give more importance to
the number of followers than the Art per se?
Since the internet era has arrived everyone should use as many opportunities as
possible to maximise their potential. Fortunately likes and social networks help us to
share our art and music with many more people. And then everyone decides on his
own what to like and not like.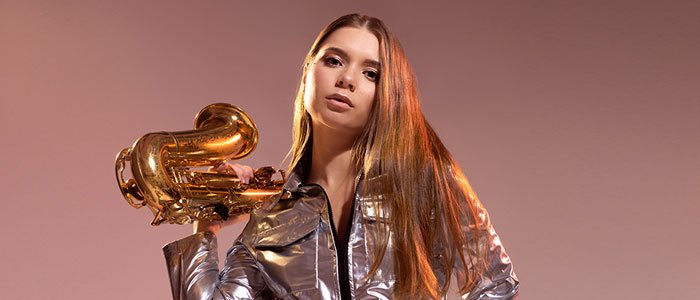 Do you want to know more about Esel'? You can find some projects below.
Do you want to discover more artists? Follow us!