Polish saxophonist, multiinstrumentalist, arranger and composer. She has been performing on stage from an early age. She graduated from the Music Academy in Wrocław, currently she is a session musician, performer and teacher A highly regarded artist of the club scene.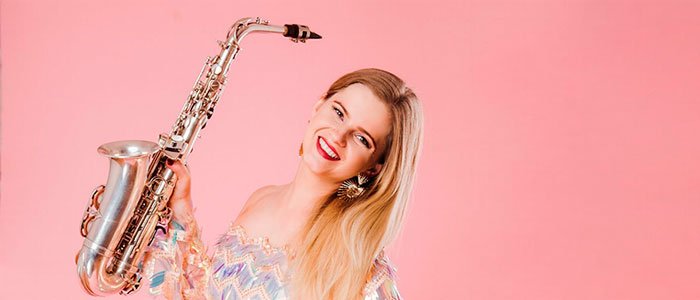 When did you start to get interested in music?
I've been interested in music since I was a child. At first I played the piano, then I started to study the saxophone. An important moment was going to jazz school. From that moment I became interested in improvisation and stage performance.
If you were an advertisement, which would your slogan be?
Be proud of yourself.
Which is the part you enjoy the most about music?
It's kind of freedom. You like what you do so work is a pleasure. I like diversity of this profession. Once I play in the theater, another at a large event and another time at a small music club. Playing on the stage gives you a lot of emotion, good interaction with fans, adreanaline before audience and their gratitude is very motivating. Making music is satisfying, I like create new melodies, arrange known songs in a different style.
Most artists say that through their art they learn more about themselves, heal injuries… In which aspects has music helped you?
I had many complexes: I was shy and unconfident. For some time I had huge stage-fright but I didn't give up. Concert successes made me more confident. I think that beeing musician being has shaped my strong character and just made me happy. And people.. I met a lot of wonderful, smart and friendly people.
What does music mean to you?
Music is a huge part of my life. It makes me happy, gives satisfaction and lot of joy. I feel good at what I'm doing. In my opinion people should be proud of themselves, it is important to be happy.
Who are your idols?
Hardworking people. I have many friends that I could describe with such a term.
If you didn't like music, what would you like to do?
I would be a car mechanic or I would work in the hotel industry. Then I could live in my hometown.
Do you consider that nowadays there are more or less opportunities for new artists? Why?
Today's times are very demanding. On all sides, social media bombard us with the work of artists. Many people have a lot of knowledge, they are hardworking and ambitious. I think there are many different possibilities for young artists, but you have to be persistent and thick-skinned at times.
What would your idyllic life as an artist be like?
I would like to combine creative work with paid help even better. I would also like to combine my profession with travels.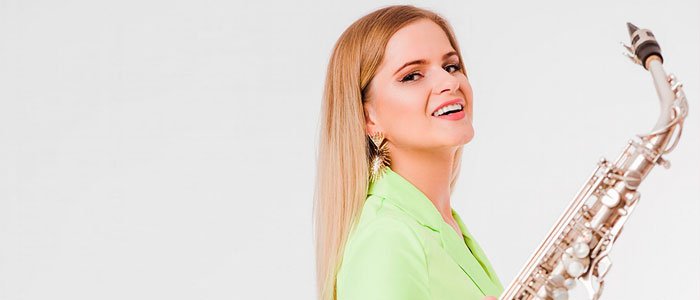 Do you want to know more about Nastya SAX? You can find some projects below.
Do you want to discover more artists? Follow us!