Saxofrancis is a young and energetic DJ & saxophonist from the Czech Republic, conservatory graduate and a doctor. By merging the beauty and magic of the saxophone and electronic music he is able to create an unforgettable show. He already performed in two TOP15 world's clubs – Papaya (#6) and Noa (#13) at Zrće Beach, Croatia. He is an official artist of Czech music television Óčko and he is also one of the Red Bull's OL (opinion leaders). The concept of combining djing with live instruments is not new to the club scene, however managing both of these activities at once makes Saxofrancis the only artist in Czech Republic who can do it on a professional level.
"Unleash that saxophone power!"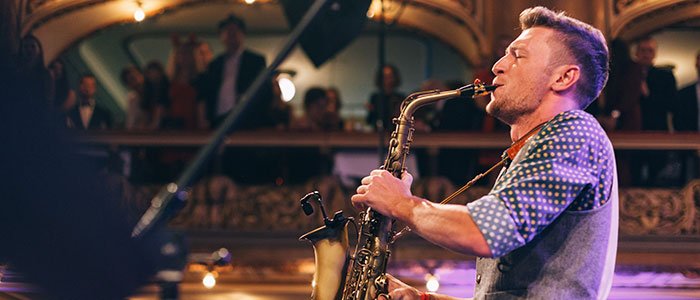 How many years have you been playing saxophone and being a DJ?
I play saxophone for almost 13 years. However, my DJ career started 3 years ago. Until then I was "just" a saxophone performer.
If you were an advertisement, which would your slogan be?
Unleash that saxophone power!
Which is the part you enjoy the most about playing music?
The part I enjoy the most is that with music you have so many options.. everything is connected, everything can sound differently when played by different musicians. And of course, the fact that music is a global language. Everyone can understand it and that's how you can communicate with people everywhere.
What does music mean to you?
Pretty much everything. It is my way to express my personality and feelings.
If you didn't like playing saxophone what would you like to do?
Well, as I finished my medicine degree few days ago, I would work in a hospital as a doctor. However, even though I have this opportunity, I prefer focusing on music.
Most artists say that through their art they learn more about themselves, heal injuries… Which aspects has your art helped you?
Probably it gave me self-confidence. And all the gigs gave me huge amount of energy from people. I think that is the reason why I could study in two schools at the same time (conservatory of musical art and medicine).
Which is you favourite place or moment to play saxophone?
For sure on stage.. feeling summer vibes at open air concert. Yeah..
What would your idyllic life as an artist be like?
My idyllic life would be to just produce music, play only the great gigs and of course share this with family and friends. However, this is only the tip of the iceberg of continuous work.
Nowadays we live in the "LIKE" era. Do you think that people give more importance to the number of followers than the Art per se?
Unfortunately yes. Nowadays there are so many factors that determine whether your piece of art will be seen and liked or not and it is not only the quality of it. However I think that if you do something you love, you are good at it and you know how to present it to people, eventually and inevitably you will gain the attention you deserve.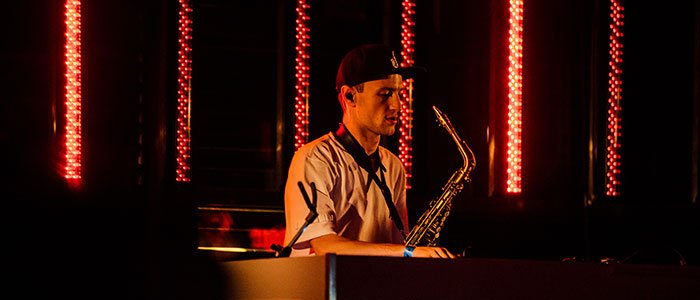 Do you want to know more about Saxofrancis? You can find some projects below.
Do you want to discover more artists? Follow us!