Gabriella Martinez is an American Latina born in Nyack, New York. She is the youngest of two children to parents born in New York and The Dominican Republic.
Gabriella started performing at a very young age in theater and dance recitals. Her first film was a short produced in 2010 followed by various commercials, short films, features, web series and television and print work. She is continuously training in her craft and pursuing her lifelong dream.
"Gratitude is the Attitude!"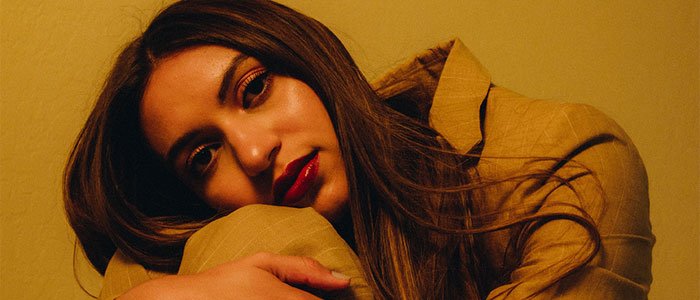 When did you start to get interested in acting?
From a young age I always knew I wanted to be an artist. I remember watching The Wizard of Oz on VHS over and over again, wanting to memorize the lines and go through the experiences of the characters. I started out with ballet, tap, and jazz, which led me to various forms of the performing arts. Once I got into musical theatre I knew I wanted to be an actor. Being on stage and having the months of hard work and rehearsal pay off was so fun and exciting.
If you were an advertisement, which would your slogan be?
Gratitude is the Attitude!
Which is the part you enjoy the most about acting?
I love diving deep into characters. It's so rewarding and cathartic to go through the experiences of a character. Sometimes I can relate to it and it helps me go through my own hardships in life. I also love when I find a great flow while performing in comedy. It's a natural rhythm and once you hear it, the music flows.
Most artists say that through their art they learn more about themselves, heal injuries… In which aspects has acting helped you?
I have opened up so much more emotionally since becoming an actor. After all, my entire job is to understand and express emotions. Actors that are reading this can relate, but I feel like I have epiphanies when I am in a really great scene with my scene partner. It is enlightening to turn life into art.
What does acting mean to you?
To me being an actor means I can help the world see itself. Art imitates life and it couldn't be more true. We go to the movie theatre so that we can experience a story we might not have understood or see stories of people who are misunderstood. Through these stories we can see our own lives and those around us with more understanding.
Who are your idols?
It's hard to narrow down but top of my list is Viola Davis, Malala Yousafzai, and my grandma.
If you didn't like acting, what would you like to do?
I would love to continue my other passions too but I love acting so much! I have two degrees in social and behavioral sciences and sociology so I would love to get my masters in Psychology. That or become a florist!
Do you consider that nowadays there are more or less opportunities for new artists? Why?
I believe there are opportunities where you create them. With social media and streaming services, there are so many ways to get your art out there! Through my tik tok fyp I have such an eclectic view of artists, beauty bloggers, singers, and chefs with amazing recipes!
What would your idyllic life as an artist be like?
I can't predict the future but I sure know what I want it to look like. I would love to work with iconic directors and act alongside actors such as Bradley Cooper, Meryl Steep, and Brad Pitt… just to name a few.
Which are your upcoming projects?
The road ahead is bright. I am looking forward to putting out an EP soon with my new song "Like We Used To" on it. I am continuing to write my own projects as well and I am excited to hopefully bring one to a film festival!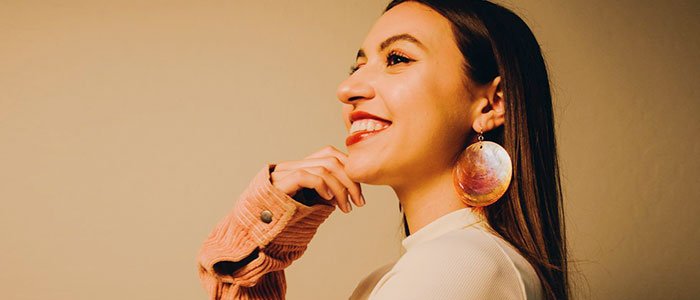 Do you want to know more about Gabriella Martinez? You can find some projects below.