Dominique Scarlett is a singer and a mother of 3 girls. She used to work in the maritime business of her father for 12 years & decided to step out to follow her passion in the music industry. she has been around the world and speaks 6 languages. she has been influencing her followers on Instagram for 5 years with healthy lifestyle, motivational living and extra dose of positivity and her love for life!
Dominique's first single 'Albak Bemoun' was released last summer and was played on all radio and tv channels in Lebanon. recently her  remix of her song 'Albak Bemoon' by Kudoz record was just released and got in to top 10 (6th place) in the middle east by Top10middleeast with 3.2 million views and it's being played in the nightlife scene.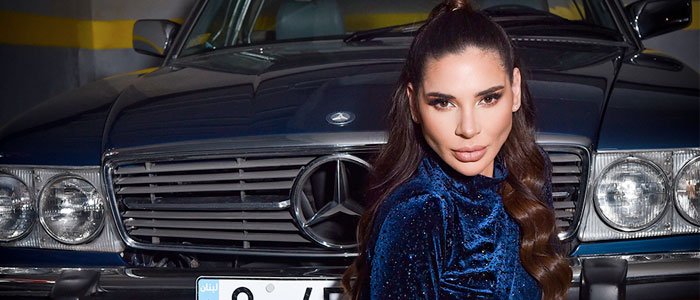 When did you start to get interested in music?
Since I was a teenager it was always a dream of mine to become an artist. I was busy studying at university and decided to step into our family business first. After 12 years in the family business, I   decided to pursue my passion and finally released my first single last summer 'Albak Bemoun 'by CMH Productions. I am so excited about the release of my new remix! People are loving it.
If you were an advertisement, which would your slogan be?
Now is the time to start living the life you always wanted.

Life doesn't have to be perfect, it has to be beautiful 
Which is the part you enjoy the most about music?
The Freedom to be me & living what I love by making other people happy. 
Most artists say that through their art they learn more about themselves, heal injuries… In which aspects has music helped you?
Music makes me feel accomplished. It's who I am and who I want to be. 
What does music mean to you?
Expression of thoughts, emotions, intuitions & desires. It makes me alive and connects me with my soul. 
Who are your idols?
I guess the meaning of an idol is someone you want to be like them. To be honest i don't think I ever had an idol. There are people that I admire of course but never thought of wanting to be like them. Everyone is unique in their own way. I just embrace who I am and I am grateful for that.
If you didn't like music, what would you like to do?
Probably being an actress and maybe this will be my next challenge, who knows. 
Do you consider that nowadays there are more or less opportunities for new artists? Why?
There are so many artists! Actually too many. So opportunities highly exist and it became so easy nowadays.  But I am not here to compete or eat a piece of this cake. I am doing it out of love & passion & for myself and the people who love me.
What would your idyllic life as an artist be like?
I am a mother of 3 little girls so I am not aiming to have the life other artists have. I am very committed and a hands on mommy. Idyllic life for me as an artist is working on new songs while in parallel living motherhood commitment as it should be. 
Which are your upcoming projects?
That's a surprise! But definitely something people will love!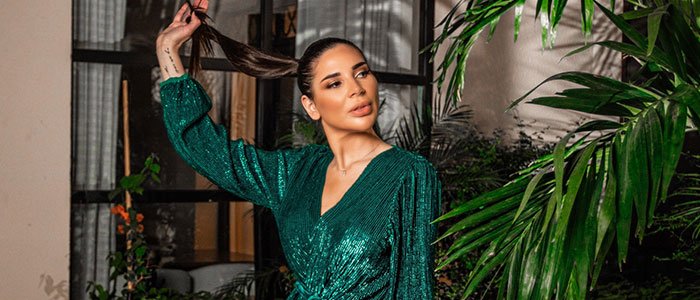 Do you want to know more about Dominique Scarlett? You can find some projects below.