Grace Patterson is an actress based in Los Angeles. She's originally from a small town outside of Dallas, Texas. In Texas, she was a professional cheerleader for the Dallas Stars.
Since moving to LA, Grace has starred and appeared in multiple Cheerleading Movies. Having a dance mom ended up really paying off for her.
"When I'm coming, you better move. #STEAMROLLER"
When did you start to get interested in acting?
On the farm, there was not much to do. I lived next door to my cousin, Marissa, so we had to get creative to entertain ourselves. We asked for a camera when we were eight years old and started to spend our entire weeks writing scripts, filming them, forcing our siblings to appear in them, and having premieres for our families.
I become absolutely obsessed. Filming was the only thing I could think about. When I was eleven, I asked for my parents email address log in so that I could start emailing talent agencies. I impersonated my parents, and ended up landing an agent. Score!
If you were an advertisement, which would your slogan be?
When I'm coming, you better move. #STEAMROLLER
Which is the part you enjoy the most about acting?
I love getting into my own little world and creating a character. It's so fun for me to create a back-story, inner world, inner thoughts, and dive deep into someone else's shoes.
Most artists say that through their art they learn more about themselves, heal injuries… In which aspects has acting helped you?
Acting has definitely helped heal me through some of my most traumatic experiences. For a long time, I would use certain moments in my life to draw tears, and then at some point during a scene, the moment no longer worked for me. That once so heartbreaking time, no longer broke my heart.
Now I don't draw from my personal life when I'm in a scene. It's not healthy for me to bring my own experiences into a scene focused on someone else's journey. I let myself breath in the character.
What does acting mean to you?
I feel a deep sense of protection over my art. I get very aggressive when I feel like anyone is trying to get in my way or stop me from achieving my goals. I think because for so long, in Texas, I was forced to pursue very "normal" things. School, dance, friendships, relationships, and encouraged to not chase this dream.
The moment I decided to go for it and not care what anyone else thought was when I felt most authentic and closer to my purpose than ever before. Now I am very possessive over my art, and allow no one to get in my way.
Who are your idols?
I have so many. But, I love Cameron Diaz. I love an actress who also has a business side to her. I am starting a company so I really look up to actresses who can do it all.
If you didn't like acting, what would you like to do?
Own a company. But I'm currently doing that. BadKiss, is a loungewear company I'm launching with my best friend, Cristi Fisher. We are launching in May. I also enjoy writing, which I do on the side.
Do you consider that nowadays there are more or less opportunities for new artists? Why?
I would say more. With all the streaming platforms there are so many projects being made which opens doors for upcoming actors and creators.
What would your idyllic life as an artist be like?
Owning my own production company and producing projects that I am obsessed with. Of course, while running my multi-million dollar loungewear company, Badkiss.
Which are your upcoming projects?
Spring Break Nightmare, Reflect, Slotherhouse, and Secret Diary of a Cheerleader are all coming soon!
BadKiss will be launching in late May!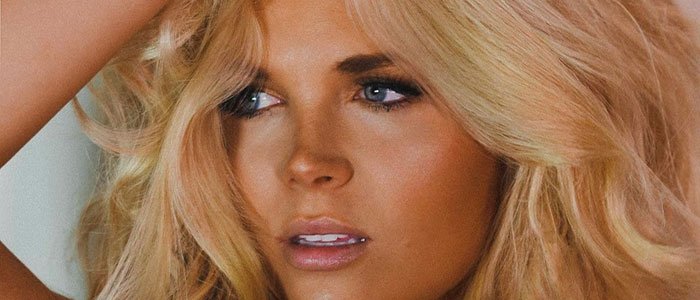 Do you want to know more about Grace Patternson? You can find some projects below.