Angelica Alejandro is a fast-rising actor and an award-winning producer, accomplished presenter, reporter and host from Toronto, Canada.

Angelica has amassed an impressive growing body of work in major film and television productions including Dark Matter, Workin' Moms, Schitt's Creek, Take Note, The Handmaid's Tale, The Boys, and What We Do In The Shadows.

Coming up next, Angelica will be celebrating her biggest role to date as Annette Raleigh in the Toronto Stage Company/Mirvish Production of the highly acclaimed Tony and Laurence Olivier Award winning play GOD OF CARNAGE about an altercation that takes place in a playground between two sets of parents. GOD OF CARNAGE is set to make its theatrical run at the CAA Theatre in Toronto from May 23rd – 28th, 2023.
'Good things come in small packages'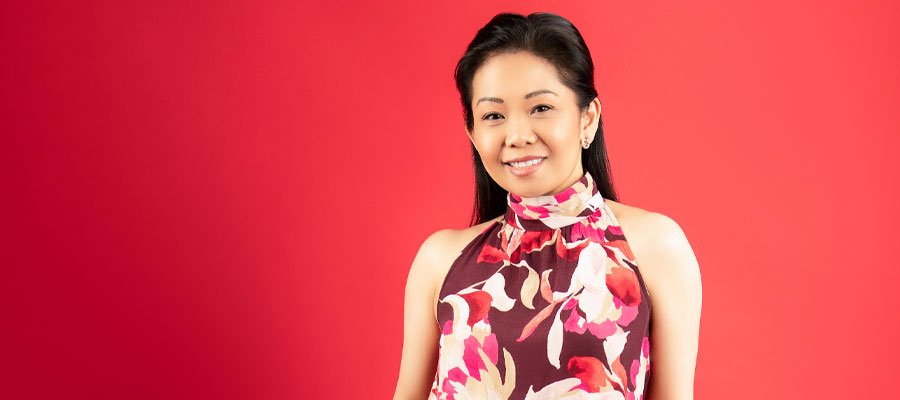 When did you start to get interested in acting? 
Ever since I was younger, being an only child I would get lost in stories, both on print and on-screen. I didn't have siblings but what I had was my imagination. Well my imagination and a very encouraging dad who loved films and television shows. To give you an idea of how much, our family dubbed my dad's collection "better than a video store". He had so many that he enjoyed and I grew up watching them with him. His favourites, he would know the dialogue by heart. Over time I knew it too, so that when we would watch together, we would take turns voicing the different characters. 
I was in awe of how those stories, people and places made me feel and affected me. That connection inspired me into creating and performing my own characters and stories. My dad saw something in this and convinced me to write a speech based on one of my stories for a public speaking contest at school. It was the first time I did anything like that for people outside my family. I got up on stage and invited my audience to take a break from reality and join me in this world I imagined. You could not wipe the smile from my face – I loved being up there in front of everyone, performing and connecting with them. I needed to keep going and find ways to keep performing. 
If you were an advertisement, what would your slogan be? 
I can't take credit for creating this one, but how about – "Good things come in small packages". Being the smallest kid in class wasn't easy, however I was always encouraged to go out into the world and be fearless. To this day, this phrase reminds me to keep going and to keep doing.
Which is the part you enjoy the most about acting? 
How long do we have? There is so much that I enjoy about being a performer. However if I had to narrow it down, I think of it as 4Cs: connection, collaboration, creation, and camaraderie. I am so grateful to connect with the audience through the telling of stories that express experiences, explore emotions, open dialogue or cause you to think about or see something that perhaps you haven't. Collaborating with people and creating these stories and characters is something so exciting. Lastly, I am fortunate to be part of a community of creators – continually meeting and being inspired by these wonderful individuals, some of whom have become my dearest friends and colleagues. I love what I do and still can't believe that this is my job! 
Most artists say that through their art they learn more about themselves, heal. In which aspects has your art helped you? 
Art was freeing. Failure, vulnerability, countless other emotions and feelings that are difficult to deal with, we tend to shy away from. In storytelling, you have characters and stories where you need to confront these feelings and emotions. It is what makes taking on the different roles so exciting. Allowing myself to feel and explore those feelings, you discover who you are. I felt more comfortable in my skin – it was a proud and freeing moment. 
What does your art mean to you? 
Art has the ability to shine a light on something. Now, that something is seen differently by everyone. Just as it is seen differently by two people watching it or hearing it, two performers will also approach it differently. Each performer is unique and their experiences can play a factor in that approach or what they see. I hope then through my art to share and bring something of myself to the experience of the story and that it resonates with someone watching. 
Who are your idols? 
The list continues to grow and there are so many from all walks and areas of life. Since we are talking about acting, I try to stay on that. A lot I have actually met or worked with and others are performers I admire. I would have to say right now that both Michelle Yeoh and Ke Huy Quan both stole my heart in the film Everything Everywhere All at Once and this past awards season. I actually got to meet her while she was here in Toronto, I had a fitting at the same time as her. She is wonderful in Real Life and in Reel Life. 
If you weren't acting or performing, what would you be doing? 
Well I tried that route. I put acting on hold and actually had a corporate job as a consultant. It took being honest with myself and a lot of chocolate to come to a decision to pursue acting and quit my job. Best decision I ever made! 
Do you consider that nowadays there are more or less opportunities for new actors? Why?
There are more platforms and places where stories are told. So from that respect there are more avenues available to show content. So while there are all these different media, we all need to continue the work to ensure it translates to opportunities. Having all voices at the table and heard, putting continued effort towards staying inclusive so we continue to see diverse stories and characters of all ages and walks of life. This is wonderful to see what is happening now and it is encouraging for performers who may not have had a chance before to be seen, to get that chance and continue to see more opportunities. 
What would your idyllic life as an artist be like? 
I would like to keep performing, continuing to grow as a performer, challenging and pushing myself. I recently became a Member of Fight Directors Canada, so the various disciplines involved are something I want to keep growing in. I want to stay active in my community and within my unions for my fellow performers, which come from my dad who instilled in me to give back and be of service to be there helping others. Lastly, I would like to continue to explore ways to create opportunities for others. I have had such a wonderful journey as a performer and in part it is due to so many giving me a chance, I would like to do that for others. 
Tell us about your upcoming projects. 
I am so excited to be able to take on the role of Annette in the play God of Carnage – "A comedy of manners without the manners". God of Carnage has won both a Tony Award for Best Play as well as a Laurence Olivier Award for Best Comedy. This role was originally brought to Broadway by Hope Davis with other notable actors like Annie Potts, Lucy Liu and Kate Winslet also having portrayed this character. God of Carnage runs from May 23-28 at the CAA Theatre, a beloved Mirvish Theatre. I can't wait to step into this same role and for audiences to experience our cast bringing the story to life.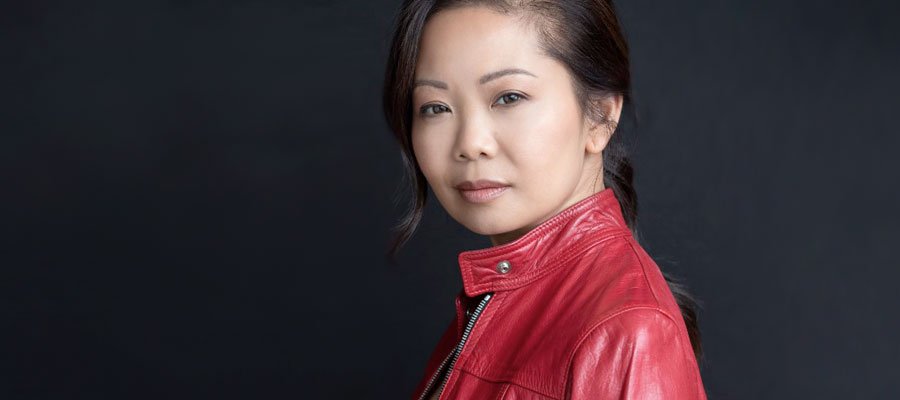 Do you want to know more? You can find some projects below.