Niccolò Dallerba has been creating quite the frenzy in Hollywood. The Italian actor, who hails from Florence in Italy, has been working on stage and screen showcasing his extraordinary and versatile talents, and we are not mad at him schmoozing us with his Italian accent!

Artenzza Magazine caught up with Niccolò to talk passions, pasta and working in Hollywood.
'The only failure is not to try'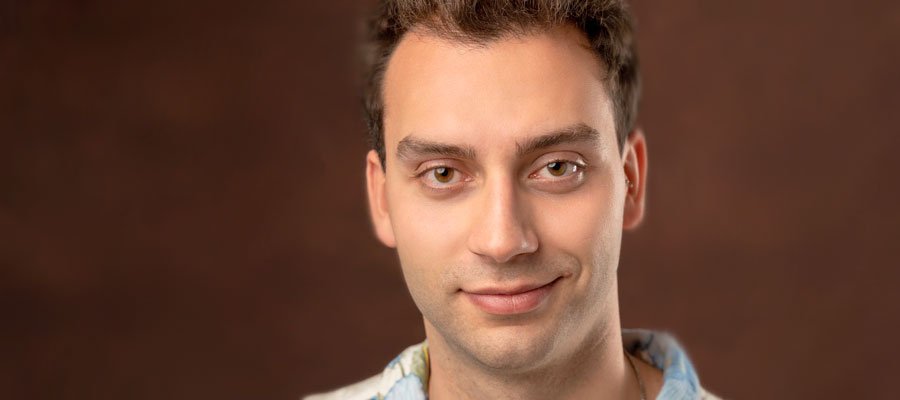 When did you start to get interested in acting?
There wasn't an exact moment that made me realize acting was my path, but I do remember that since I was a kid I always made voices or copy some of the characters in movies and I was pretty good to recognize actors from different movies even with totally different costumes or looks. I can tell you for sure that I became obsessed with movies of all genres and specific classics like 'Star Wars', 'E.T.', 'Indiana Jones' or 'Some Like It Hot' so I was a real cinephile and still I am.
Another vivid memory was watching Sergio Leone's movies as 'The good, The Bad and the Ugly' and gets emotional which if I think right now sound pretty wild.   
If you were an advertisement, which would your slogan be?
My slogan would be 'The only failure is not to try'.  But there are so many slogans that I love, another great one is 'I have something more important than being courageous, I have patience'.
Which is the part you enjoy the most about acting?
There are so many things that I love about acting. One is to discover and research a character and a project itself. Like I said many times, the pre-production part is really great because you discover and learn more about the world for any specific subject or yourself. The biggest thing I love about acting is the time between action and cut; everything is so real and unknown.
Most artists say that through their art they learn more about themselves, heal. In which aspects has your art helped you?
That's a really big question and not easy to answer, but I'll try to be as specific as I can. I consider myself first of all an artist before an actor. From an early age I always created something whether it was a drawing or building Legos.
I think I am a practical guy and after I discovered the way of acting I found so much to learn about myself and people around me, which gave me more confidence and helped me on my journey to today.
In a way yes, I learned more about myself and the meaning of life, but hopefully doing different projects if you're lucky enough every film is asking some question that you don't even know the answer, or you may not even get the answer while you're filming it. So, it's beautiful for me because storytelling is about simply trying to understand the world we live in.
What does your art mean to you?
Art means a lot to me and so many aspects of it. In Acting you need to open your heart, be in the present and be truthful with the people involved in the scene. I think that in real life we try to avoid those things and hide our feelings, but we should try and learn more about other people and let our hearts open up more in the daily routine.
Who are your idols?
I have so many idols in my life; one of those is Clint Eastwood which I love mostly for the Western movies that I used to watch growing up. All the Sergio Leone's movies and Spaghetti Westerns are awesome maybe for some reason even because I'm fully Italian.
I would love to do a Western movie, as that was one of my dreams growing up.
If you weren't acting or performing, what would you be doing?
There's nothing else for me other than acting, maybe something like in design or art world. I never had a plan B really and acting is my profession that I will never change.
Do you consider that nowadays there are more or less opportunities for new actors? Why?
I think that now in this industry there are more opportunities for new fellow actors, with more platforms for screening and actors all around the world. At the same time there's more competition and more people wants to break into the industry. I can say that you need to know what your kind brand is and go for it, then the time will come with hard work and persistence.
What would your idyllic life as an artist be like?
I would love to travel more around the world and meet new people with different cultures for my career as an actor and also for fun or vacation.
Hailing from Italy we must know … favorite pasta?
I'm a big fan of every kind of pasta but one in particular is the 'Cacio e pepe' from the cuisine of the city of Rome. Cacio e pepe means "cheese and pepper". The dish contains grated Pecorino Romano cheese and black pepper, together with spaghetti, or traditionally tonnarelli – it is so good. In Florence, where I'm from, my favorite is 'Bistecca alla Fiorentina', it is very famous in Florence. You must try both!
Tell us about your upcoming projects?
Most recently an HBO Max TV series I am in, 'More' is releasing, and I have several other projects in the mix which I'm super excited to share. Stay tuned on those.