In the dynamic realm of entertainment, a new star is on the rise, and her name is Ayla. With her debut single, "Aqui," she is taking bold steps into the music industry while keeping her passion for acting alive.
"Latin Pop Sensation Rising to Stardom"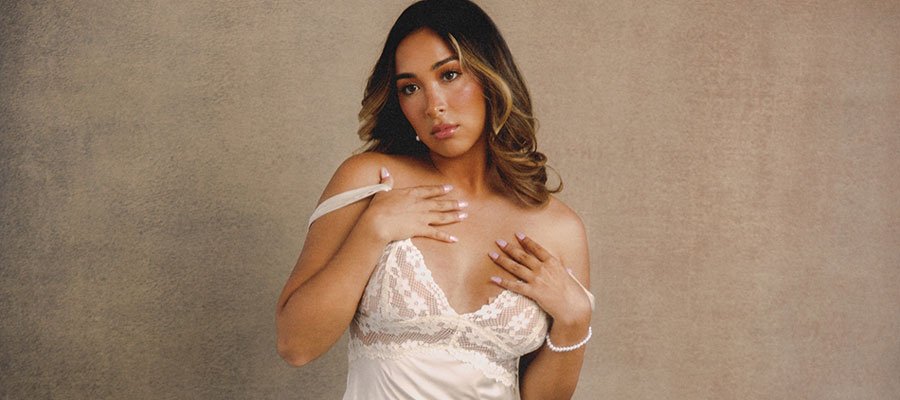 Ayla's artistic journey is a captivating blend of two worlds—acting and singing. She has long cherished both crafts, and she is now expertly fusing them to create a unique and compelling presence.
If you were an advertisement, what would your slogan be?
Latin Pop Sensation Rising to Stardom
What does your career mean to you?
Ayla is not just an artist; she is an uprising force in the industry. With "Aqui," she has made a bold entrance into the music world, and she's not stopping there. Her unwavering dedication and passion for crafting her art are evident. Ayla is making significant strides, and the world is taking notice of her exceptional commitment.
What is your main motivation?
In her debut single, 'Aqui,' Ayla embarks on a profound voyage of self-exploration. The song vividly illustrates the struggle with contrasting aspects of personality: innocence and rebellion. As the rebellious side frequently asserts its presence, Ayla's lyrical narrative adeptly captures the conscious recognition and embrace of both facets of human nature. Through her music, she extends an invitation for all of us to embrace our own complexities and seek equilibrium amid life's turbulence.

In a world where conformity often prevails, Ayla reminds us that it's okay to embrace the contradictions within ourselves and to celebrate the beauty in our complexity. As she continues to make her mark on the music scene, we can't wait to see where her artistic journey takes her next.
What would your idyllic life be like?
In my perfect world, life is a like a never-ending picnic with family and friends. We're all there, enjoying good times, sharing laughs, and lifting each other up. It's a life where we stand strong together through thick and thin, knowing we've got a support system that's unbreakable. In this idyllic scenario, love and togetherness are the threads weaving through the fabric of our lives, making every day a cherished memory. That's the kind of life that truly lights me up.
What are your next projects?
In the upcoming months, I'm eagerly preparing for an exciting project in the Latin pop music realm. I'm genuinely thrilled about the prospect of hitting the studio, crafting delightful new melodies, and sharing them with my wonderful fans. It's all about the enchantment of music, creating cherished memories, and fostering a deeper connection with each and every one of you. Stay tuned for the forthcoming Latin pop harmonies that are bound to brighten your days!
Do you want to know more? You can find some projects below.