Camryn Lee is a Philadelphia native living in Los Angeles California anticipating the release of his first feature film as a leading male and the production of a national television series as a leading male. It's safe to say that Camryn's career is kicking off with a strong start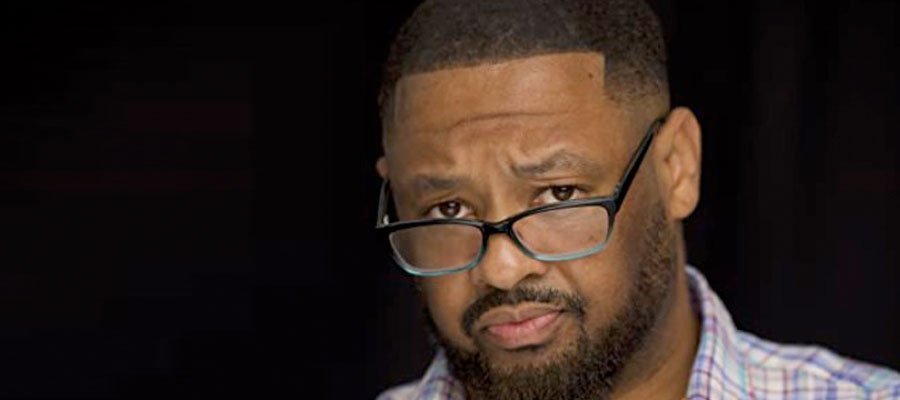 When did you start to get interested in acting?
I remember discovering my love for acting when I was very young. I was 11 or 12 years old. I remember watching television shows like Married with Children and Different Strokes. I use to repeat the lines of the actor who played Bud Bundy (David Faustino) and the actor who played Arnold (Gary Coleman). As I repeated the lines, I remember asking my sister to grade my acting using a grading system of A, B, C, D or F.
My sister would always grade my acting with an "A" but that wasn't convincing enough for me. I didn't believe her. I thought she was just being nice because I was her brother. So I would continue to repeat the lines over and over, still asking my sister to grade me yet again, after she had already given me an "A", lol .My sister was so annoyed with me but this is when I discovered who I was. This was the beginning of my love for acting.

If you were an advertisement, which would your slogan be?
"Dare to be a Star: Unleash your inner Actor!"

Which is the part you enjoy the most about acting?
I love the opportunity to experience the life and the perspective of another person or of a character who is completely different than myself and being bold enough to present this perspective to the world even when I disagree or can't relate to this perspective.

Most artists say that through their art they learn more about themselves, heal injuries… In which aspects has your journey helped you?
Acting has given me a reason to enjoy life. I have not found anything else in this world that makes me happy. Acting has many spiritual elements for me. In the midst of these spiritual elements, I'm able to connect with people, my character and my scene partners and through these connections, I'm able to connect with the world.
For me, there is know greater joy or purpose for me than to touch peoples' lives through the connections I make in front of the camera. So acting has helped me by giving me purpose.

What does acting mean to you?
Acting means my entire life. My entire existence. I believe God placed me on this planet with the art of acting in mind.

Who are your idols?
Michael Jackson, Leonardo Di'Caprio, Denzel Washington and Will Smith
These men have strong positions on their ethical and moral position in life and have taken their craft and perfected it to benefit the world.

If you didn't like acting, what would you like to do?
I need to express. I love the art of expression. So, I would be a singer. I love to sing. I sing all day long. The only problem is, God didn't give me that gift, lol. So, I would definitely make it my way to vocal lessons.

Do you consider that nowadays there are more or less opportunities for new artists? Why?
There are definitely more opportunities for new artist today. There are so many different mediums that everyday people can use without a big production company behind them. Social media like Tiktok, Instagram, Facebook and YouTube, has given so many opportunities to create art, get monetized for art and also increase their visibility to be discovered.

What would your idyllic life as an artist be like?
Working consistently and making money enough to sustain a comfortable lifestyle. Creating a family, raising children, being an amazing husband. I always dreamed of a great career and a happy family life. That old idea of the The American Dream. Thats happiness for me as an artist.
Which are your upcoming projects?
I have two television series in pre-production for Amazon Prime and HereTV. I'm also looking forward to the premiere of my upcoming feature film Victoria from MartinsSamuel Studios, which will be released in 2023, starring Nollywood royalty Stella Damasus and Bolanle Ninalowo.
Do you want to know more about Camryn Lee? You can find some projects below.