Atcor, Producer, Writer, Voice Actor
A Kenyan born, UK trained actor, producer taking on the world. The artist aspires to make films that both entertain but also challenge the way people think.
"An international artists with a zest for life. "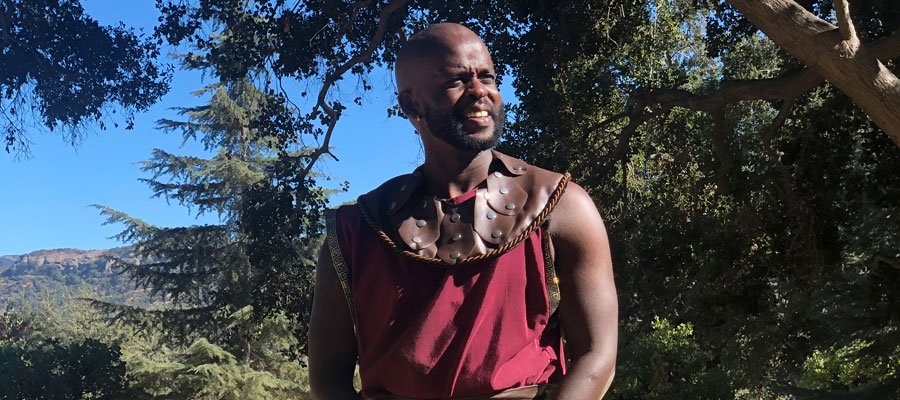 Growing up in Kenya I worked at a wildlife conservation and from here I got introduced to films like The Lion King or Tarzan and this solidified my love of stories.
If you were an advertisement, what would your slogan be?
An international artists with a zest for life.
What does your career mean to you?
My career means everything to me. It has given me the opportunity to travel the world and meet people who have changed my life for the better. My career has also give me the chance to inspire people.
What is your main motivation?
To become a better person than I was yesterday and to make better films than I did yesterday.
What is the part you enjoy the most? And the worst?
The worst part of this career can be the uncertainty but that also gives you the change to make your own content. I'm proud to say that this year I have produced/acted in over 8 projects alone.
My acting heroes include; Denzel Washington, Morgan Freeman, Jamie Foxx, Tom Hardy, Leonardo DiCaprio. My Producing role models include; Taylor Sheridan, Donald Glover and Mario Van Peebles
In case you need a break in your career, what else would you like to do?
Something to do with wildlife photography. That is something I do in my free time whenever I am in Kenya
Do you consider that nowadays there are more or less opportunities for new artists? Why?
While the industry will always be somewhat closed of, there are more opportunities than never to get your work seen. From festivals to streaming sites. I was lucky enough to have a project of mine "The 600: A Soldier's Story" be premiered in front of the Rwandan president.
What would your idyllic life be like?
To be an established actor and producer. To have crated a body of work that I can be proud of. I also hope to share this life with the special woman who I consider the love of my life.
What are your next projects?
I have an upcoming project called Kareem's Oorah. I wrote, XI-produced and play the lead role. The story is about a young Muslim American who joins the US Marine Corps almost immediately after the events of 9/11. Another project is Exile Road, which is a period piece and I am fortunate to play the prince of Babylon (we have a cool fight scene). There is also the animated series Twende. All of which I play a leading role.