David Oulton is a Canadian television talk show host and producer. He is the host of Face to Face with David which airs daily in Canada on OUTtv, OWN: The Oprah Winfrey Network, Slice, Lifetime and a handful of other networks. The series is also available internationally, with recent notable guests including Vanessa Williams, Raven Symone, Miriam Margolyes, Natasha Henstridge, Janice Dickinson, Perez Hilton and many other recognizable names.

David is also an accomplished actor, having been cast on series such as CBC's Heartland, FX's Fargo, Disney's Hannah Montana, and several feature films.

In addition to his on screen work, David is a seasoned television producer, having developed, produced and/or sold over 80 hours of broadcast TV.
"Canadian TV Host Breaking the Mold"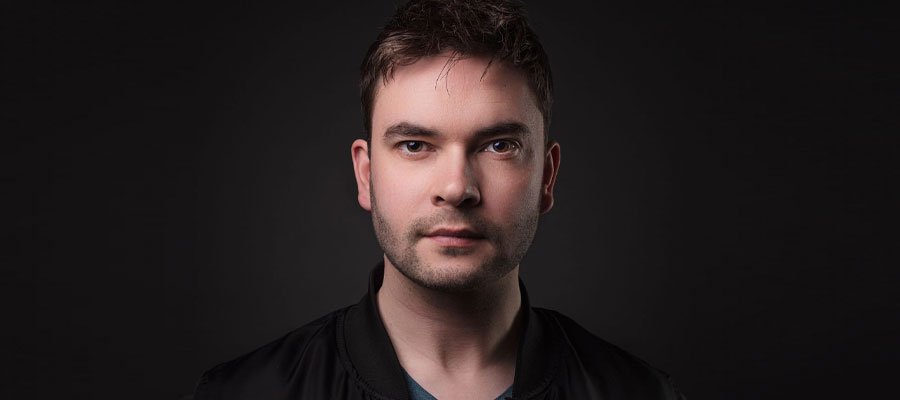 My acting started when I was young. I grew up in a small city that was very isolated, so lots of local theatre stuff and drama classes in high school. But it got a bit more serious after a chance encounter with Dame Judi Dench in the UK when I was 15, who encouraged me to take it to the next level. The following summer I studied acting at the New York Film Academy and it took off from there.

With the talk show, it was during the onset of the lockdowns when everyone was doing Instagram Lives with their friends, I thought that looked fun. So I made a few phone calls, reached out to some people, and by the end of the week had a concept for a virtual talk show. I signed an agreement with Amazon Prime Video, and the show premiered a few months later. It was well received initially, which led to interest from other broadcasters. Now we're on dozens of networks in over 50 countries and territories around the world.
If you were an advertisement, what would your slogan be?
Canadian TV Host Breaking the Mold
What does your career mean to you?
It really just shows me that anything is possible. When I first had the idea for my own series, a lot of people laughed it down and said it would never work – including one of the broadcasters that airs the show now. So it just shows that if you're determined and can think outside the box, absolutely anything is possible. Which sounds like a clichéd answer, but I really do believe that. I work with an incredible group of people, and every season we manage to outdo ourselves and reach new milestones.

I guess my career means that if you can think it, you can do it.
What is your main motivation?
I know I'm supposed to say something like family or making a difference in the world, but it's the paycheck. If this industry didn't pay well, I'd go be a divorce lawyer. I like nice things and travelling a lot.
What is the part you enjoy the most? And the worst?
I have a love/hate relationship with it. On the one hand, it's given me so many incredible opportunities and I've experienced things most people only dream of. Last week I was on TV in Canada for about 40 hours total, that's an insane amount of airtime and I'm very fortunate to have that privilege. I've also met some amazing people, and some of my closest friends and confidantes I have now I wouldn't have met had it not been for the show.

On the other hand though, there are drawbacks that no one prepares you for. It's incredible lonely and hard to imagine if you haven't experienced it yourself. It sneaks up on you out of nowhere – one day you're a nobody, and then you wake up with a social media following, your face on TV everyday of the week, and people stopping you in the airport and at the gym. I was so incredibly unprepared and didn't know how to handle it, plus all the social media messages and comments, and I ended up losing a lot of really close friends because of it. There's no guidebook and it took me a couple of years to stop falling into the traps.
Probably not who you're expecting, but it's Wendy Williams. At the height of my anxiety in figuring out what I'd done, right around the time I started getting a lot of nasty DM's, she did a profile in the New Yorker. A lot of what she said resonated with me, especially when talking about a career in entertainment – she said "it's a wild ride, but one you have to do alone." My mom and I used to watch her Hot Topics segments and say "I would be so good at that", so she holds a special place to me. Obviously she's not doing so well at the moment, but I think she's strong and resilient, and we'll see her back eventually.
In case you need a break in your career, what else would you like to do?
People might not believe this, but I'd be very happy not being on TV again. I really want to work on the other side of the table, at a broadcaster. I'd love to do something in development or programming, and help other producers get their content in front of an audience. The idea of being able to help shape the TV landscape is something that really excites me. It's something I'm exploring.
Do you consider that nowadays there are more or less opportunities for new artists? Why?
There's a lot more opportunities, but also a lot more competition. We've built this society around an infatuation with celebrity culture, and a lot of young people think fame is the ultimate goal. With all the different streaming networks and social media platforms, there's more opportunity than ever before to work, but there's a lot of people pursuing it for the wrong motivations. I can guarantee that if you just want to be famous, there are much easier ways than trying to be an actor.

It's also an evolving industry. Look at all the new options for consuming content, from streaming services to FAST channels, to short form social media content. But also the writer's strike and discontent with the business model, so there are a lot of factors.

I think one thing will always remain constant though, and it's that we will always need a distraction of some kind. There will always be a need for entertainment and consuming content.
What would your idyllic life be like?
A wealthy widow living on a beach somewhere with my dog where no one has my phone number. Short of that, I'd be happy to keep doing what I'm doing and see what kind of career I can continue building in this industry.
What are your next projects?
We're still shooting our fifth season of Face to Face, we've got one more block to shoot with about 10 or 12 episodes. Outside of that, I'm focused more heavily on producing right now. I'm working on a great project with Laura O'Grady and Jenny Steele from Snapshot Studios which is about to go into pre-production, and also collaborating with another producer on a series we're getting off the ground.

I'm happy to just work. I like to be busy.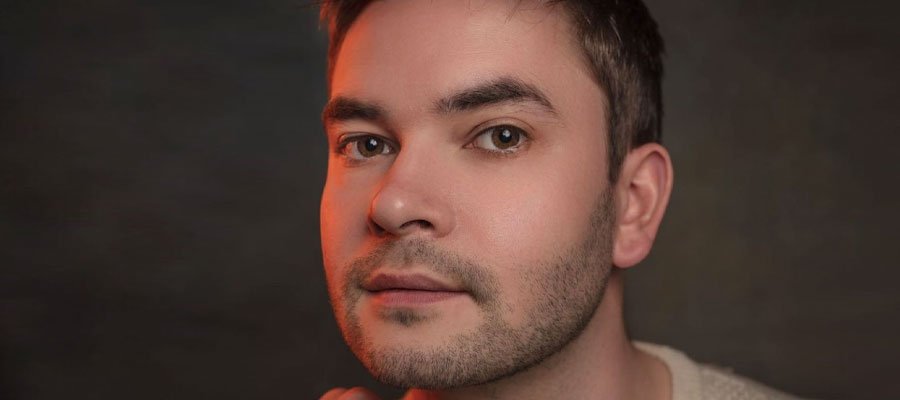 Do you want to know more? You can find some projects below.