Alonso Mendez has worked as a DJ since 1999. Having been half of the defunct Stereo Martini music production duo, he had a chance to work on popular remixes of R&B and dance hits with renowned artists such as Jully Black, Matt Dusk, La India, America Olivo, Sak Noel, Jes Brieden, Davidson Ospina, Oscar P, Maurice Joshua, Sasha Alazy, Lidell Townsell, Sound Bluntz, Lil' Pete, Cory Bradshaw, Tony Bishop, Emjay, Marcos Pearson, and Jessie Reyez, among others.

In 2023, he launched his company Underbite Records and he is set to release the label's first single Bon Voyage in collaboration with Teria Morada and Choclair, this summer.
"LET'S GET LOST IN THE VIBES!"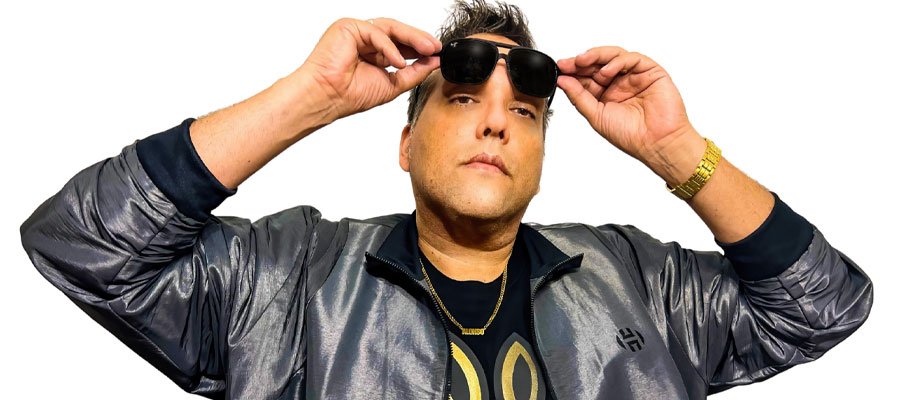 When did you start to get interested in music? 
I started to get interested in music from a very young age as family members exposed me to the Disco genre, I worked on the business side of the industry first and that led me to follow in my brother's footsteps and become a working DJ in my early 20's, jumping into 3-5 different gigs weekly in the Toronto nightlife scene for about 15 years. 
If you were an advertisement, what would your slogan be? 
Let's get lost in the vibes! 
Which is the part you enjoy the most about being a DJ and producing? 
I discovered DJing in my early 20's; I fell in love with the exchange of energy with people on the dance floor which I found to be what I had experienced as a young actor on stage.  
It became the perfect escape and it felt good to have something to do with helping people have a good time. The part I enjoy the most is the unity that's experienced on the dance floor.  
Everyone is just there to have a good time, regardless of age, race, sex, or social status….it's tribal in nature, it's addictive and speaks to a fundamental need to belong and let loose without judgment. 
Most artists say that through their art they learn more about themselves, heal. In which aspects has your art helped you?
Music has always been therapeutic for me. My musical journey has allowed me to collaborate with different people that have helped me grow as a person by exchanging their point of view on topics we write about.  I have co-written songs about having a good time as I have about expressing loss, grief and anger and even songs that encapsulate certain moments in time… it has become the healthiest way to channel my energy and experiences. 
What does your art mean to you? 
For me, music tends to be tied to memories and feelings, if I can help someone forget their troubles or deal with them, help them have a good time, and provide a soundtrack to the memories they are creating, even for a moment, then I am entertaining with a greater purpose and that is why I love what I do. 
Who are your idols? 
Musically, I have to mention Louie Vega. A friend gave me one of Louie's mixed compilations and I immediately got hooked onto house music, it was a period of musical discovery for me into a genre I knew little about and was never exposed to, and I was so mesmerized by the sounds of soulful and latin house, it directly spoke to me and started my journey in electronic music. I can still go back and listen to that mix over and over again and I enjoy it just as much as I did 20 years ago. 
If you weren't creating music, what would you be doing? 
If I was not creating music, I think I would have continued to pursue theatre/dramatic arts. 
Do you consider that nowadays there are more or less opportunities for people in the music industry? Why? 
The music landscape allows for more people to release their work as getting music into consumers hands is not pending on a gatekeeper at a record label somewhere.  This has created a lot more opportunities for artists. It's a lot of hard work and hitting the pavement but artists are able to get their music released and heard and build a fan base a lot more than they were in the past without a major label's support. 
What would your idyllic life as an artist be like? 
My idyllic life as an artist would be playing shows a few times a week, creating music the other days and curating music for radio shows, and my record label so that I can help other artists be heard. Spending time with friends and family and doing it all over again the following week.  At some point I would like to be able to focus on philanthropic initiatives through electronic music. 
Tell us about your upcoming projects 
I am currently working on two musical projects, my own dance album of about eight tracks and Teria's Latin infused pop EP that has four original songs and some remixes.  I am also working on the successful launch of Underbite Records as well as a few other collaborations for other artists. The main goal is to release music that people will want to have as part of their daily soundtrack.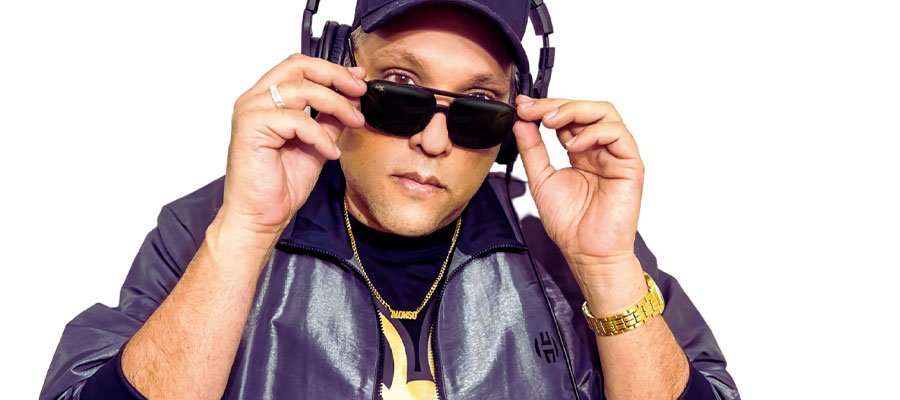 Do you want to know more? You can find some projects below.