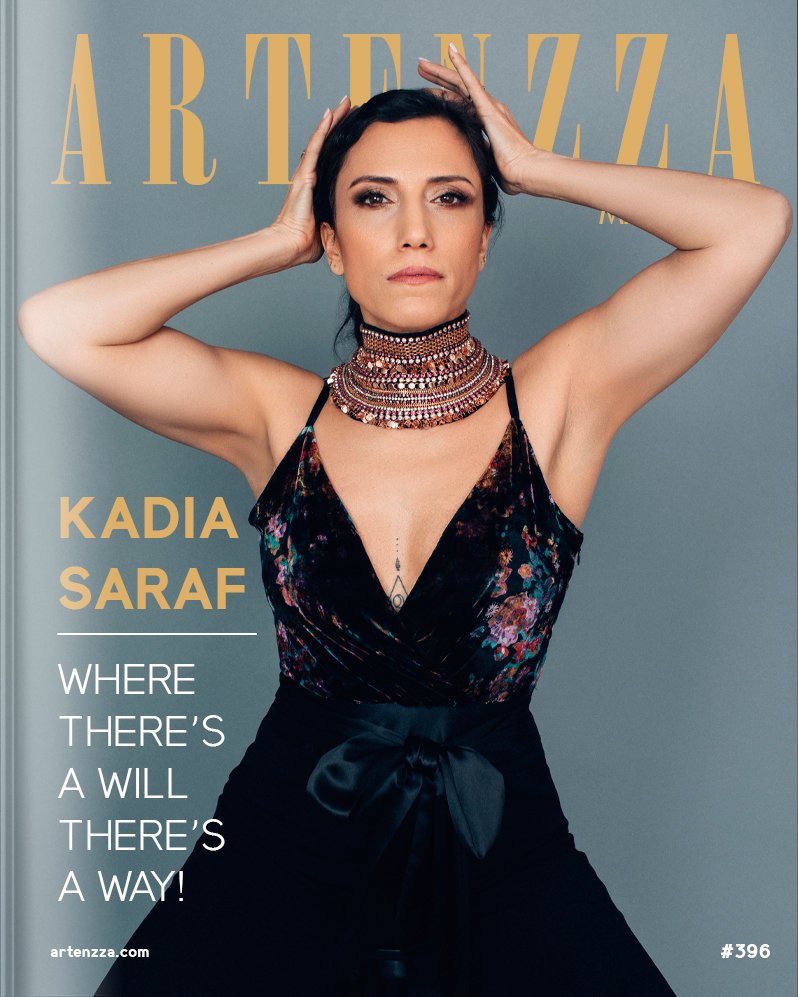 Actor, Writer & Filmmaker
Kadia Saraf is a NY-based actor, writer, and filmmaker originally from Israel and Switzerland. Her work includes the recurring role of US Attorney Anya Avital on Law & Order: Special Victims Unit (2021–2023), a recent episode of Blue Bloods (2023), FBI: International (2022), The Good Fight (2020), Counterpart (2018), The Blacklist (2017), Madam Secretary (2017), Blindspot (2015) and Rescue Me (2006).

Kadia has been studying ASL for the past two years and has been an advocate for the Deaf community. Kadia, and her husband helped conceptualize a Deaf survivor story which was incorporated into the episode called "Jumped In" (Season 24, Episode 10).

Kadia currently lives in NY with her three teens and her husband, actor Terry Serpico, whom she met on set of Law & Order: Special Victims Unit.
When did you start to get interested in acting?
From the first moment I laid eyes on a TV set! I mean, I was always drawn to the stage. My father was a musician so naturally I was always surrounded by artists. My first real love was dance. When I was about 3 years old I accompanied my mom to a dance class. I remember being mesmerized by her and thinking: "This is it!" Then in my teen years I joined a regional theatre and that's when I really started developing my love for storytelling.
If you were an advertisement, which would your slogan be?
My slogan would be "Where there's a will there's a way!"
Which is the part you enjoy the most about acting?
I enjoy every step from dissecting the script to performing. But the most magical time for me is between "action" and "cut".
Most artists say that through their art they learn more about themselves… How has acting helped you?
Empathy. Sometimes working on a character helps me to see parts of myself and if I am insistent that I don't judge a character then I have to extend that same consideration to myself.
What does acting mean to you?
It has been the driving factor in my life. It is often the focus of my day: I go to the gym to stay in shape, I study speech and improv, I tape auditions, or I go to set. Acting is what I do. The art, the craft or the business. It's my focus.
Who are your idols?
Business-wise? Laura Linney. Michael Caine. Steven Spielberg. Frances McDormand. Mary Stuart Masterson has always been one of my favorites. Seriously under-rated. Would love to work with Michael Shannon.
If you didn't like acting, what would you like to do?
I'd probably be a world-class tennis player and run an animal rescue.
Do you consider that nowadays there are more or less opportunities for new actors? Why?
Oh, yeah. Tons more!  So many outlets for content. Streaming and online content have really expanded the market. And now that casting has moved primarily to the self tape and are not dependent on the in-person model based in NYC and LA, there are so many more people that can audition for things. More content equals more roles which equals more opportunities. 
What would your idyllic life as an actor be like?
Wake up early, pray, go to the gym, go to work on set, spend time with my family, write, go to bed. Lather, rinse, repeat. And occasionally rescue an animal.
Which are your upcoming projects?
I am currently working on the development of a limited series called "Shoshana". It's the incredible true story of my great grandmother who at 23 years old became a widow and was forced to save her 7 children from the Orphan's Decree in 1930's Yemen.
Do you want to know more? You can find some projects below.