Maria Jose De La Cruz is an actress born in Mexico City to Spanish and Mexican parents, making her upbringing a mixture between the colors and passions of both cultures and falling in love with expression. She discovered the performing arts at a very young age, dancing, writing, and then acting. She moved to Los Angeles to pursue her passion at The American Academy of Dramatic Arts, where she graduated with an Award and continued to follow her career's path with groundbreaking roles in both the stage and TV & Film.

Maria Jose's true passion is to tell stories that are so often silenced and to continue breaking stereotypes to help bring them to life.
"Raise your voice even if it shakes. "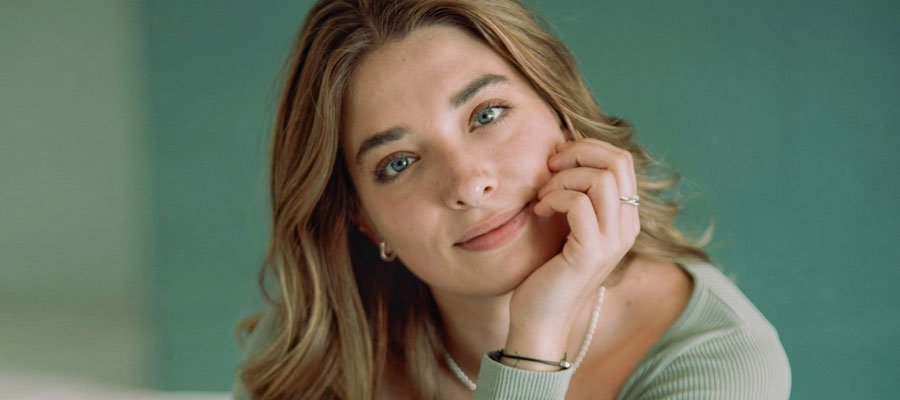 I think everyone has that one moment or story that made it all make sense, but to me it has been more of a state of being. I knew I wanted to be an actress and live in Los Angeles, in the heart of it all. Ever since I was 9 years old it's all I would say because nothing else felt like acting did. I mean, I did want to be a contortionist for a while when I was like 8 years old, and I kept asking my parents to take me to be part of the local circus, but I couldn't even touch my toes [laughs] let alone contortion!

So fairly short after that I just knew this was what I was meant to be doing, as corny as it may sound, and every time I act I am reassured of it. And eventually, at 17 years old I ended up doing acting intensive here in Los Angeles and I realized that I was only dipping my toes in the ocean that acting was and I couldn't wait to keep going deeper. So, I did.
If you were an advertisement, what would your slogan be?
Raise your voice even if it shakes.
What does your career mean to you?
Not everyone gets to have their career be what they are most passionate about, and for that I am the most grateful for. Acting gives me the power to give so many other people a voice, so many stories that are silenced a microphone. So, to me, acting is where I get to feel what so many others have and to live their truth to live mine. I feel like any actor talking about acting gets into a thousand clichés and metaphors, but that is the lens we learn how to live from. It means everything to me to get to feel so much, to be so much and hopefully to move someone else so much to create a change.
What is your main motivation?
I grew up watching a lot of movies, and eventually would it be leaving the movie theaters or leaving the couch I would have a set of different emotions than the ones I sat with. And more often than not is involved wanting to do something about what I saw or what I lived through those 120 minutes. That is what motivates me the most. Knowing that I get to make people want to be part of a change, to move someone so much they are willing to do something about it. The bigger the change, of course, the better, but a simple change in how we interact with each other can have a massive impact in the bigger picture of our lives.
What is the part you enjoy the most? And the worst?
The creative process and environment that has to happen for any project is definitely my favorite part. Not only creating the characters and fully embodying another human, which is by far my most precious part of the process, but how that meets with the full creation behind the script, behind the world and the set, behind the lighting and the editing and how all of that comes together with a directorial vision that puzzles it all together.

The worst part for me has to be getting so much in my head; I think that undeniably there comes a moment in your process that the self-doubt wins over or the self-criticism. Because sometimes where I want to get emotionally of physically is a lot more hidden than I thought, but that's why I find so important to keep polishing my craft to be prepared when I need to and tone down the voices that make me doubt my work.
Coming from Mexico, Hollywood seemed like a very far destination, but seeing marvelously talented woman that come from where I come from and break the walls and the ideas that I want to and have been doing this far; has had a massive impact in believing in my own journey. Karla Souza and Eiza Gonzalez are today two artists that I look up to so much, not only because they are groundbreaking in the roles they portray but because how true they are to themselves and not in the stereotypes they are "supposed" to fall into.

Of course, Salma Hayek is definitely up there as well, she was one of the first to make way for Mexican actresses in the industry, as did Penelope Cruz for Spanish actresses. Both making me not only extremely proud of my roots but making my dreams a lot more attainable. This is something I want to be able to do for so many other girls as well.
In case you need a break in your career, what else would you like to do?
Travel, I love being completely immersed in different cultures and landscapes which we can't even begin to count. But I know that eventually I would have the need to do something more and I learning and giving back, so joining an organization for change to just go work and help put in a way I normally don't would definitely be part of it as well.
Do you consider that nowadays there are more or less opportunities for new artists? Why?
I think nowadays there are so many platforms to create which makes it a lot easier for artists to be heard, but with it comes far more competition and I personally believe some of these platforms have created algorithms for exposure that make it somewhat slaving to create. Alongside with a lot more competition for exposure because now so many people are creating at the same time. On the other hand, I do believe that once genuine art is being created is has a lot more opportunities to be seen, and that in itself is quite beautiful and inspiring.
What would your idyllic life be like?
For me and idyllic life looks like a life where I am constantly acting and being part of projects that want to make a difference, not in a workaholic type of way but because truly I am my happiest when I act. However, friends and family are also of great importance to me, so a calendar flexible enough for me to come back and forth to visit my family and friends in Mexico and Spain would be the definition of ideal for me.
What are your next projects?
Currently I have a couple of short films in post-production about to hit international and national festivals which I can't wait for. But right now, looking at the rest of the year I have some really exciting projects that explore a lot more my background in martial arts. I have a black belt in Tae Kwan Do and I am now strengthening and training in my combat skills, so this year is looking like a lot of kicks and stunts and I can't wait!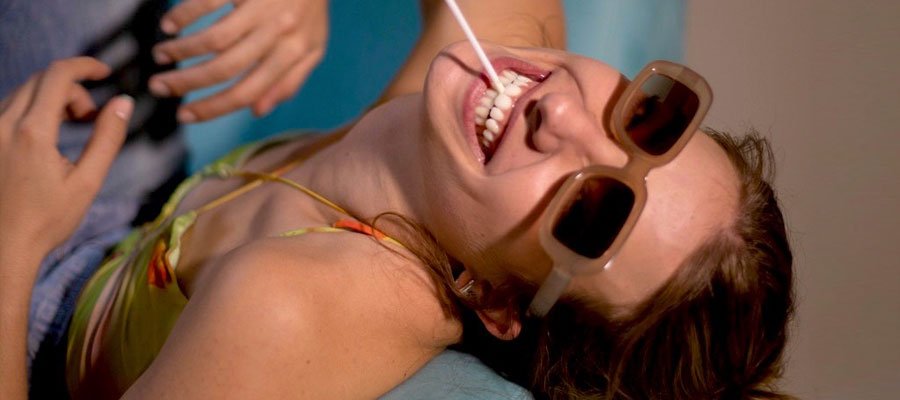 Do you want to know more? You can find some projects below.