Maxine is an assistant director from Germany who currently lives and works in Los Angeles, CA. With a degree in Musical Theatre, an associate degree in Film, and several years of experience under her belt, Maxine has worked on a variety of productions, from commercials to short and feature films, where she has honed her skills in scheduling and coordinating shoots. Currently, Maxine focuses on her goal to grow as a filmmaker and continue to promote female representation in the film industry. She recently completed filming a commercial for "True Classic" and is now in pre-production for two short films.
"I'm the glue, from script to screen"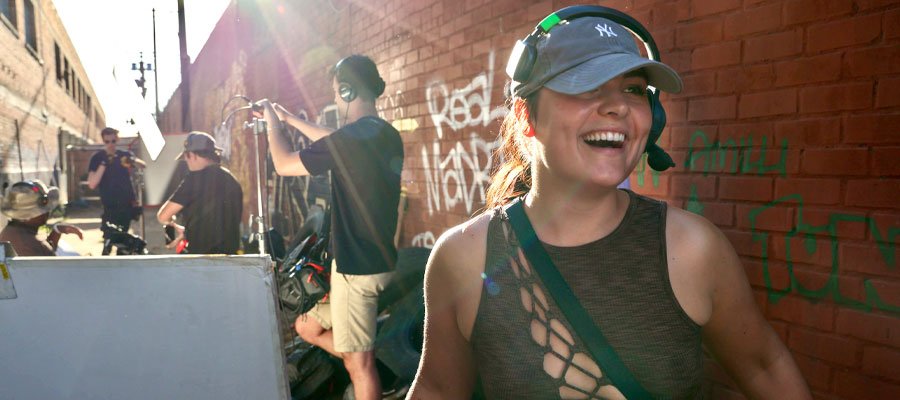 Having a background in theater I always knew I was going to work in the entertainment industry. However, I never knew exactly what that was going to look like or in what position I would end up in. I started dancing, acting, and singing at a very young age and gradually noticed throughout the years that it was not truly fulfilling me.

Having studied musical theater I encountered instances of body shaming and subsequently developed body dysmorphia. Not long after that chapter of my life, I decided to leave Europe behind and moved to Los Angeles, CA. I can't tell you how refreshing it was to be somewhere where your openness and eagerness to achieve bigger things are as welcomed as it is in this city. I made friends for life and discovered that I don't have to be in front of a camera in order to succeed and empower others. I am so lucky to now work in a position where I get to connect with other filmmakers and creatives on a daily basis.

I have tried so many different things in life and often felt shame for it. But now I know that I was able to find myself and what I actually want to do based on having checked off so many things on my "To-Do-List" that don't make me as happy as this. Who knows what's next for me?
If you were an advertisement, what would your slogan be?
I'm the glue, from script to screen
What does your career mean to you?
To be completely honest I find it extremely hard as a woman in the industry who wants children at some point in life. I am at an age where others already have established careers and maybe even a family. So it's sometimes hard to tell myself, that I am at the exact moment in life where I'm meant to be and that I am allowed to focus on my career without thinking that I'm running out of time.

Building my career and working in this industry is a gift to me and it means a lot. But at the same time, I'm always open to discovering and learning. I have never shied away from moving to a different country or establishing myself in a new role. As long as it makes me happy and I can wholeheartedly say that I am proud of what I'm doing, things are going well and that's all that matters.
What is your main motivation?
I think my main motivation is independence, strength, and confidence. Those three characteristics are everything I want to achieve for myself in the near future and I am actively working on it every day by making choices and setting boundaries that I maybe would not have been able to do in the past.
What is the part you enjoy the most? And the worst?
My favorite part has to be every time I get to be on set after weeks of preproduction, surrounded by a crew/cast that is motivated and professional, but never afraid to have a laugh or have some fun. People always tell you to pick a job that makes you feel joyful and happy and you'll never work a day in your life. Right now in this very moment, I feel like this is where I am and I couldn't be more grateful. My least favorite part of it all might be the unknowingness of what comes next after a project.

As a freelancer, I am my own business. I have to function and continue to explore and create opportunities for myself. Not everything is always great and many times my mental health gets in the way. But thankfully I am surrounded by people who push me in the right direction and help me re-focus when I need it.
I look up to anyone who is driven by a deep sense of purpose and a desire to make a positive impact on the world. Someone who approaches their relationships with honesty, respect, and integrity. They value their independence and personal space, but they also understand the importance of building meaningful connections with others and creating a supportive community, which leads to being able to make an actual difference and create something amazing.
In case you need a break in your career, what else would you like to do?
I would most definitely open a beauty salon. It might come as a surprise but my friends and family know how much I love doing other people's nails, hair, etc… It's a form of meditation for me and I think it would be so much fun to dive into that industry at some point in my life.
Do you consider that nowadays there are more or less opportunities for new artists? Why?
I think that in today's world, there are certainly more opportunities than ever before for artists to showcase their work and connect with audiences. For example, the rise of social media, streaming platforms, and other digital technologies have made it easier for creators and artists to gain visibility and build a following.

There are also more specialized festivals both online and offline, that provide a platform for specific genres and niches. However, it is also true that this world is extremely competitive. New artists struggle to make a name for themselves especially because, as one would say, there is nothing we haven't seen yet. It's a super challenging and uncertain path, and success depends on factors such as talent, skill, and persistence.
What would your idyllic life be like?
I would love nothing more than to live on a Finca in the south of Spain, where I grew up, with my family and my dog, while also traveling around the world to make movies and continue to create.
What are your next projects?
I am currently in pre-production for two short films, that I am extremely excited about.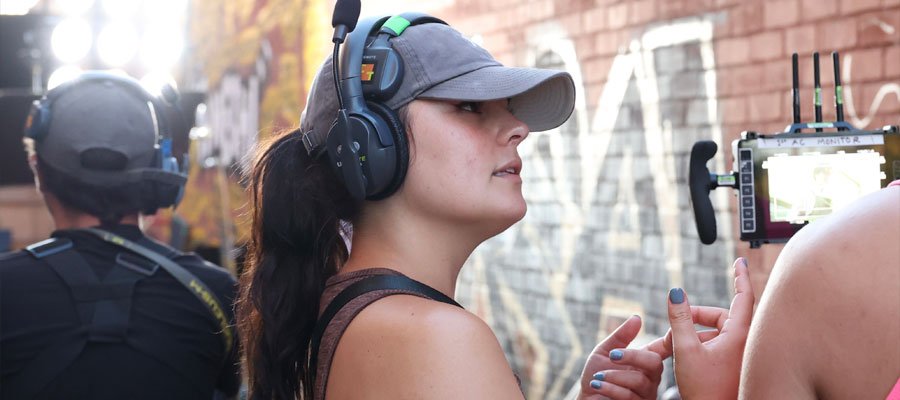 Do you want to know more? You can find some projects below.