Raechell is an R&B and Soul singer, songwriter, and performer who shares her heart and soul through the songs she composed, records, then performs. She finds music to be her lifeline, and wants to help others while they journey through this life just as music has done for her.
"I want to be a voice for the voiceless"
Music has been my lifeline.

When my family and I moved to Steinbach Manitoba I was bullied, didn't have any friends growing up, and much more. For me I was alone a lot of the time, and the piano my parents gifted me with was always there. I didn't know how else to let out my feelings or express myself but to lean on the piano. This creation and therapy turned into singing, eventually songwriting, and then sharing my music with others by performing.

Music is intertwined within every facet of my being, and I'm so thankful to have been given this gift to feel, express, and to reach others.
If you were an advertisement, what would your slogan be?
I want to be a voice for the voiceless
What does your career mean to you?
It truly means the universe and the stars. I'm extremely dedicated and passionate about music, and continuing this path to success.
What is your main motivation?
I really want to help others on their journey in life through my music just as music has done for me.

I was in grade 8 and heard Alanis Morissette and Skylar Grey for the first time. Listening to their music I was like "They get me. They get how I feel". I knew right then and there, I wanted to do that for others too.
What is the part you enjoy the most? And the worst?
Just as there are ups and downs within every moment in life just as trying to forge a way into having a successful music career. C'est la vie. It's okay. I let go, and let God, and remain focused and determined. There are no "worst" parts.

I love every step from creation, recording, and then performing. One of best parts have been performing and connecting with others. After my shows I've had people, I've never met, come up to me, thank me for my honesty, and say that I've touched them. I've been so appreciative, and touched myself by that.
I don't consider myself to have idols, rather influences.

I have quite a mixed, amalgamation of different artists over time from Tom Waits, Bobby McFerrin, Sting, Bob Dylan, Celine Dion, Alanis Morissette, Skylar Grey, Rihanna, Beyoncé, Halsey, Sia, Jessie J, and so many more artists. I find their talent, and heart in their music, and I'm inspired.
In case you need a break in your career, what else would you like to do?
No break is needed nor wanted. I want to keep working, releasing music, and connecting through performing.
Do you consider that nowadays there are more or less opportunities for new artists? Why?
I think it's half and half.

With social media it gives an opportunity to reach others even more so. People are also accepting more new, unique voices into their ears, and beings, which I think is wonderful.

However, it does sometimes seem unless you are at the right place, the right time, or have a wad of continuous cash flow it can be difficult. This journey is all worth it though!
What would your idyllic life be like?
Travelling around the world reaching others by performing, continuously releasing my songs, and having new opportunities, and continue to raise my career in music to success, successfully.
What are your next projects?
I have a new song, and a music video to pair with it on its way coming soon. I also have more performances coming up, and I'm organizing to prepare to travel a bit to reach others more and share my heart through music.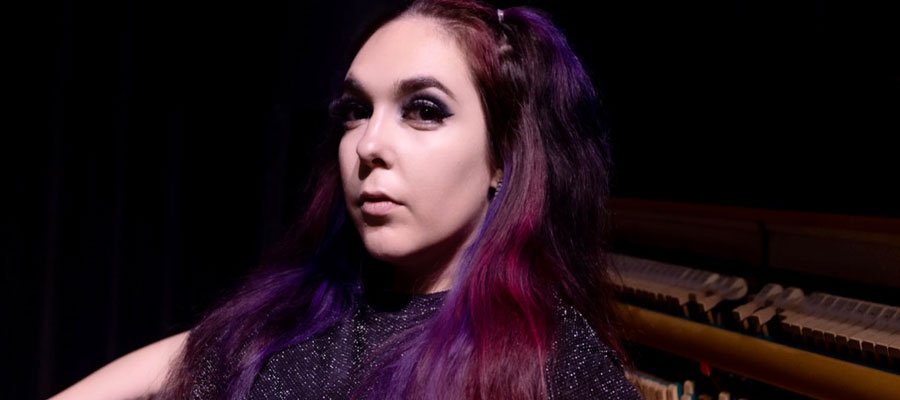 Do you want to know more? You can find some projects below.