Recognized for her talents as a singer-songwriter by music industry legends like award-winning producers Barry Fasman and Dana Walden, Sicily Jordan is a rising hitmaker. Her debut album includes a giant pop-disco record that is a sure hit, a heart-wrenching ballad, and a love song that epitomizes California Dreams. Along with these three originals, Sicily wraps your musical journey with a psychedelic, electro-infused cover of Jefferson Airplanes', White Rabbit.

Sicily's newest single "Queen" embraces the feminine nature inclusive of anyone and everyone who identifies with its message. It's an anthem of empowerment that's aggressively fierce, unabashed, and sexy. Recorded in LA with production duo Chapters, Queen is a cinematic blend of influences that complement each other perfectly and is now available on all streaming platforms.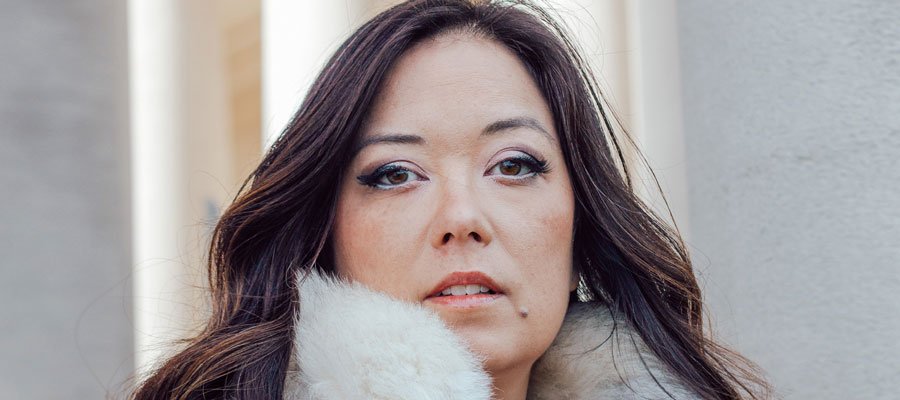 When did you realize your passion was singing and songwriting?
Growing up, my dad, who is also a brilliant songwriter and musician, made sure that my siblings and I were steeped in creativity and music, be it singing, playing, or writing. So since as far back as I can remember, music has been an essential part of my life.
I don't think there was ever really a moment of realization, just an inherent understanding that music is a part of me; it always has been and always will be.
What is your main inspiration when you create a new song?
I'd have to say my main inspiration when I write is the human experience. I know that's a broad answer, but every time I write a song, it's based on something I've experienced or felt or something I witnessed someone else experience or feel. It's my way of trying to understand and express what it means to be human. And perhaps even more so, it's a way to connect to another person over a shared experience.
If you were an advertisement, which would your slogan be?
We each have a story to tell, and it's a story we all share.
On February 10th you're releasing your new single "Queen". Could you tell us a little bit of the story behind it?
Yes, of course, thanks for asking! I wrote Queen because I really wanted a song that captures the power and glamour of the feminine nature, particularly the power of femininity independent of anyone or anything. I don't need a knight in armor to define me.
I also wanted the song to feel glamorous with the velvet, the diamonds, the red carpet, because that's how I feel about being female!  But those things are not what give us our power; they're symbolic of what we deserve BECAUSE of our power.
We really like that your new single embraces the feminine nature. Why is it important for you to share that message with the world?
I just think all of us out there deserve a theme song that highlights the power we feel in our femininity. We're flipping the hierarchy, and we should be proud of it!
How would you define yourself as an artist? And your music?
If we're talking about songwriting and the type of music I create, I'd say I typically just focus on being true to the story of each song. This means I tend to write a lot of different kinds of songs that span different genres.
However, my producers have helped me towards understanding it's not just the songs that have something important to share, but I, as the artist, have a unique voice and perspective that is just as valuable. Through the process of creating songs, I'm continuing to develop and discover who I am as an artist.
This discovery can honestly be a little intimidating, but it's also exciting. And I'm just so grateful to have such a supportive team of people encouraging and supporting me along this journey!
We really like the work of Luke Shrestha and Simon Jay aka "Chapters" which we have had the pleasure to talk with before. How is it to work with such talented producers?
They are the absolute best! Luke and Simon offer something so special and rare in this industry that goes beyond their talent in every aspect of music production (though that talent alone is mind-blowing).
When they work with an artist, they commit to getting to know that artist as a person; to understand where their music comes from, and from there, figure out how they can best help shape the music to be the truest expression of the artist.
Any upcoming projects you can tell us about?
'Queen' is only the beginning! I've been working with Chapters to create an epic lineup of songs for you all. So make sure to follow along, because this is going to be good!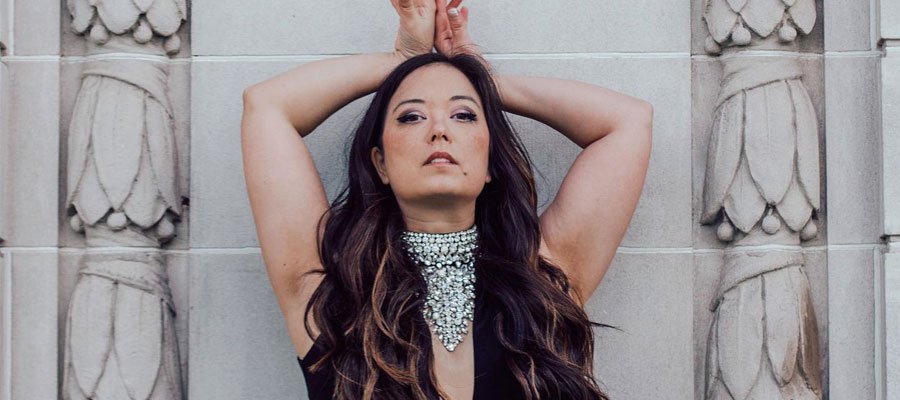 Do you want to know more? You can find some projects below.