Rakhee Morzaria is a comedian and actress who stars on the hit CBC comedy Run the Burbs where she also served as season one writer. An accomplished actor, Rakhee has been featured on many hit shows including What We Do in the Shadows, My Spy and Private Eyes. She also voices Tall Girl among other characters on the Family Channel's animated series Summer Memories.

Rakhee is an alumni of The Second City Toronto's Education Company, has performed on the stages of Second City, Hart House Theatre, Bad Dog Theatre, the CBC Music Festival and the Toronto Sketchfest.

Her writing and comedic sketch-based shorts (Note to Self, Be Right Back) have been seen in Kevin Hart's Just for Laughs short film competition, screened at the Atlantic Film festival, been nominated for a Canadian Screen Award, and have upward of a million views.

Rakhee's latest film project features her in dual roles as actor and director in a comedic romcom-gone-wrong and was supported by the Toronto Arts Council.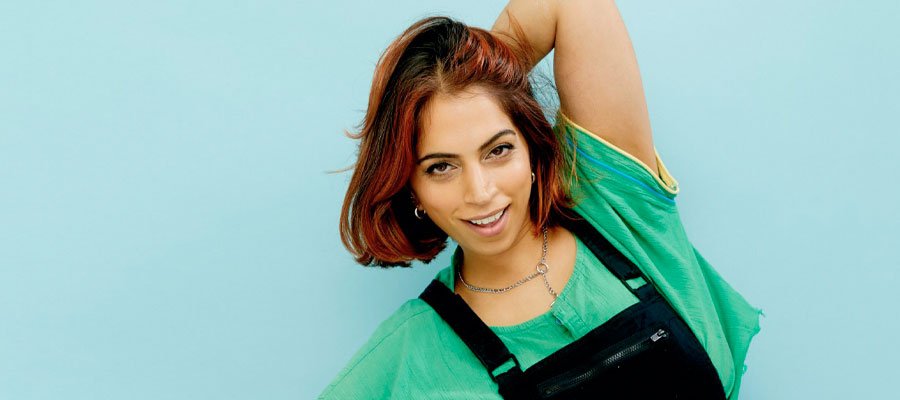 When did you start to get interested in acting? 
I watched a lot of Bollywood films with my parents when I was younger and I used to impersonate all the characters and their sometimes-exaggerated reactions. I think that's what first introduced me to this idea of play and ultimately a career in making faces for a living. 
If you were an advertisement, what would your slogan be? 
2023 is Rakhee's Year. 
Which is the part you enjoy the most about acting? 
Breaking down a script. It's like detective work to me. I get to have all these secrets about my character and have opinions with each line. Then getting to set and working with another actor is magic because all that planning kinda goes out the window and you get to live in what happens in the moment. It's like controlled freedom or something. 
Most artists say that through their art they learn more about themselves… heal. In which aspects has your art helped you? 
Being a comedian and writing my own material is like being a kid again – there's this freedom to play and be silly. Also finding the funny in the vulnerabilities or more challenging experiences in my life really helps me process them. It also connects me to audiences who can relate, and I think that's pretty cool. 
What does your art mean to you? 
Means everything and nothing all at once. I commit wholeheartedly but also know in the same moment you can't be too precious or get too insular about it. I think that's what keeps it fresh. 
Who are your idols? 
My family. They are so cool. 
If you weren't acting or performing, what would you be doing? 
A really well-dressed lawyer. 
Do you consider that nowadays there are more or less opportunities for new actors? Why? 
I think there are more opportunities for artists to put themselves out there. Part of being an actor is to practise your art and if the opportunities aren't out there, create your own. 
What would your idyllic life as an artist be like? 
I think it'd probably be living in a great apartment in New York or London. I love watching theatre and going to see shows and eating really cheap – really good pizza. 
Tell us about your upcoming projects 
I'm finishing up post production on a comedic short that I wrote and directed and I'm excited to go back to performing on live shows again now that filming on Season 2 of Run the Burbs has wrapped!
Do you want to know more? You can find some projects below.