TUNDE is a singer-songwriter, record producer. He started writing and producing his own music at the age of 18. TUNDE strives to make music that promotes positivity, love, joy, and good vibes. His musical inspiration flows from RnB/Soul and he tries to translate that into Reggae/Dancehall and Afrobeat music. TUNDE is drawn to the sounds of the island and motherland.
"Artist that brings joy, love, spirituality and social consciousness."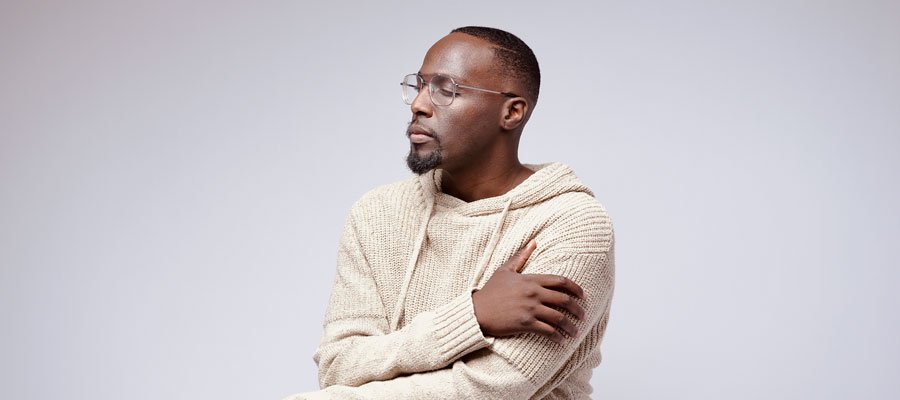 Wow, that's a good question. For me it all started when I was a kid. Music was always around whether on the radio or on tv. My earliest memories of my love for music came from watching Michael Jackson at 5 years old and saying "I wanna do that one day, I wanna be like him". My father shut that down real fast lol Of course MJ had a lot of controversy at the time. He didn't know what I was really saying was "I wanna be an artist that entertains and makes good music and makes the world a better place". From there my desire to do that increased. I'm a 90's kid so I was fortunate to grow up in an era where you had to wait for your favorite song to play on the radio and wait for your favorite music video to play on MTV or BET…there was no YouTube and no Spotify yet. I continued to fall in love with music. I joined choir in Elementary school, high school and college.

While in college is when another spark hit me. I remember always seeing this guy in music videos as a kid and he was always smiling and looking like he loved what he did and I thought he was an artist… that guys name is Timbaland. One day I was reading up on him somewhere where it said Timbaland produced My love by Justin Timberlake. Now mind you at the time I didn't know what a music producer was and most people who listen to their favorite song think it's all from the artist. When they hear a Bieber song or Drake song they don't know everything that goes into the process. Timbaland was the starting point in my music making journey because once I learned that he was a music producer I went "Wait a minute you can actually make the music?!" Right then and there I knew I wanted to learn how to produce my own music. So in 2012 I started to play guitar, write my own songs and produce music in Ableton and I've been doing that ever since
If you were an advertisement, what would your slogan be?
Artist that brings joy, love, spirituality and social consciousness.
What does your career mean to you?
To be honest I've looked at music as more than just a career. It's my favorite past time, my source of therapy, it has helped me get through some of the darkest times of my life and it has also been one of my highest sources of joy. It's the one thing that I do for the love of it so everything else that comes after that is a bonus
What is your main motivation?
My main motivation is to make an impact in this world through music. I want my music to make you feel good and help you get through something but also I want my music to inspire you to look behind closed doors and seek out the truth
What is the part you enjoy the most? And the worst?
My favorite my of the creation process is definitely writing songs, melodies and composing the music. My least favorite part is the mixing and mastering.
My musical influences are Michael Jackson, Stevie Wonder, Marvin Gaye, Bob Marley, Justin Timberlake, Lauryn Hill, Mary J.Blige and Whitney Houston
In case you need a break in your career, what else would you like to do?
I love directing and shooting music videos so if I'm not making music then I'm doing that. Directing a film one day would also be cool
Do you consider that nowadays there are more or less opportunities for new artists? Why?
There are definitely more opportunities for new music artists with the rise of social media. and the ability to make music in the comfort of your own home. The market might be more saturated than it once was but now it easier for artists to put out their own music when prior to this you literally couldn't do much without a major record label
What would your idyllic life be like?
I'd love to have a nice house someplace with a beach and warm weather year round. A beautiful wife and maybe even a couple kids one day. I'd also like to live in a nice community, with a good church and a place where music events happen all the time. The simple things is what I need
What are your next projects?
I've been working on new music for the last 2 year. COVID really hit a lot of us hard and after that and my divorce I kinda lost my way for a minute. But by the grace of God I persevered and I'm excited to release two new EP's "Prayer Room" and "AfroLove" this year. I have a new single called "Imposter" that drops this Friday the 13th!