Samantha Wan is an award winning filmmaker. This year she has received her second nomination for a Canadian Screen Awards for Best Director, TV movie for Love At Sky Gardens. Her first CSA nomination was for her groundbreaking television series Second Jen. The show ran for three seasons on OMNI/City TV's and was nominated alongside major shows such as Schitt's Creek and Workin' Moms in 2019. Samantha was co- creator, writer, star and directed half the final season.

At 23 she became one of the youngest creators to have a prime time series in Canada.

For her many contributions to the industry and advocacy for BIPOC representation, the Reelworld Film Festival awarded Samantha their TrailBlazer Award.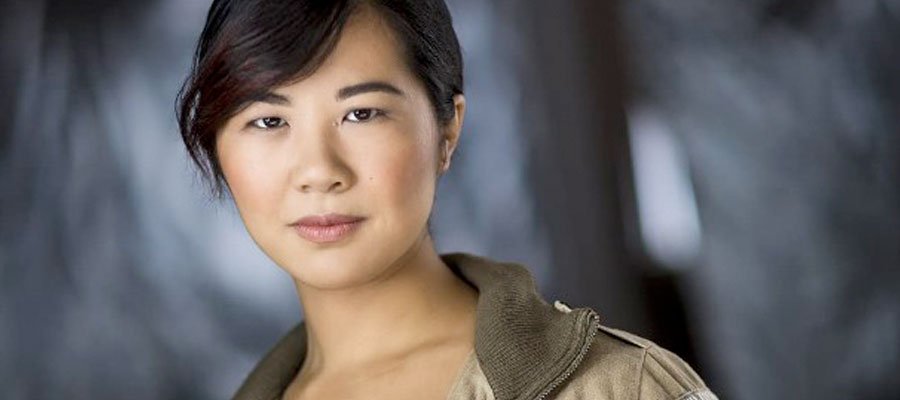 When did you start to get interested in directing? 
Honestly as early as high school. I devoured all the acting courses in school and when I finished my teachers suggested I look into directing. But I would say I started getting into film directing more seriously during my television series Second Jen. In our third and final season I actually directed half of the season which was really rewarding and launched me on my directing journey. 
If you were an advertisement, what would your slogan be? 
"Lead with curiosity" I believe this in my art and personal life. I like to start a project by exploring a question and investigate that question with my audience. I also value approaching people with curiosity as I think there can be a lot of judgment in the world, and I try to counteract my instinct for that with a curiosity to learn more instead. Letting go of the idea of "what's right and who's right". Also living and creating in this way is a lot more fun in general than knowing the answer honestly. 
Which part do you enjoy the most about directing? 
What I love about directing is that it encompasses all creative aspects of a project. I'm a multi-hyphen creator ( actor, writer, producer) and I get to scratch every itch. I get to collaborate with actors, craft stories with screenwriters, problem solve with producers and pull all those pieces together in one vision. I also love working with my department heads, seeing a team doing their best during the thrill of production! 
Most artists say that through their art they learn more about themselves, heal. In which aspects has your art helped you? 
So true. I use art to explore questions that I'm having and to reach out to other people to let them know they aren't alone in their experience but also in a way to show myself that I am not alone either. For example, on my latest project I'm trying to unpack the experience of long term grief. I don't know how to name the experience and the act of creating helps me examine that. 
What does your art mean to you? 
Someone once told me "the news records what happened, art records how we felt about it". That still sits with me. Art for me is a way to give space for the more nuanced things in life that can't be confined to facts and numbers.  It's a connection to everything we can't see or put to words but the act of striving to do so is a hopeful process that brings us closer together, the creator and the audience. 
Who are your idols? 
I'll look up to multi-hyphen creators, like Phoebe Waller-Bridge, Taika Waititi, Lin-Manuel Miranda and Jordan Peele. They have their hands in all facets of creation in front and behind the camera and have also managed to bring representation for their communities on screen. There's also a certain amount of play that I enjoy in all of their work. These are the kinds of things that I'm striving towards. 
If you weren't directing or acting, what would you be doing? 
I would be a psychologist. I am really interested in how the human mind works and understanding people. People also like telling me their problems. [Laughs]
Do you consider that nowadays there are more or less opportunities for new filmmakers? Why? 
Both. I think with all these streamers there's more platforms and projects than ever and studios need to fill demand. So just in regards to volume there is more opportunity and that has been fantastic. However platforms are competing to bring in more viewers. Therefore they are less willing to take a risk on an unknown filmmaker versus a famous filmmaker who can bring in an audience. So yes we are seeing a lot of exciting different things, but from the same people.
I would caution that it's a bit of a fallacy that these opportunities are being given genuinely to new indie filmmakers. You still need someone to help you pass the gatekeeper. However I would say that the technology to make films has become more accessible and therefore indie filmmakers are able to make their work and prove themselves more readily to receive these opportunities. 
What would your idyllic life as an artist be like? 
Ideally I would spend 2/3 of the year directing and creating work within an artistic community that challenges and inspires me and 1/3 of the year acting in a dramatic series or feature film. Acting is like the input, its feeds me and I learn so much on other creative projects, then creating/directing is my output where I explore my questions and inspirations. I am currently striving to spend half the year on the West Coast (LA, Vancouver) and a half the year on the East Coast (Toronto, New York) and if I could one day make a living working in Europe that would be a dream.
Also finding time to be a human being amongst all of that. I want to take down the narrative that artists have to destroy their personal lives to succeed. It's bad for mental health and honestly ends up limiting access to certain groups especially mothers or people with families. 
Tell us about your upcoming projects. 
I am developing a feature film centered around my journey with my father and dementia during the pandemic. In regards to how "art helps us heal" this is probably my most intimate work yet and I am really excited.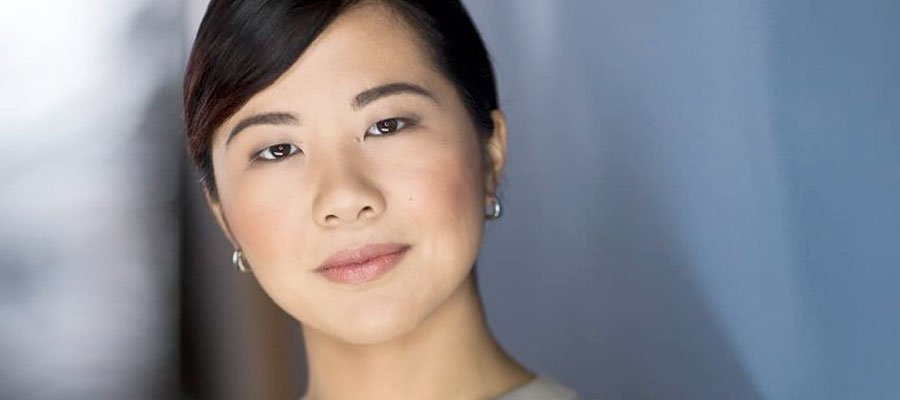 Do you want to know more? You can find some projects below.