Jade Starling is an American singer-songwriter, and the lead vocalist for 1980s band Pretty Poison. July 1st marked the release of "So Alive", which is the first original music from the song writing team of Jade Starling and Whey Cooler since "Better and Better" went to #3 on the Billboard Club Play Chart in September of 2015. "So Alive" is a special song written in 2018. Originally scheduled to be the follow-up to the hugely successful "Fired Up", its intended 2020 release fellvictim to the pandemic. As life began to return to normal, we started to form stems for "So Alive" to most of the DJs who had worked on "Fired Up".
The first to return a mix was Seattle's Larry Peace. He not only delivered a great mix, but had a profound message that accompanied his mix: "So Alive" is the perfect song for the times we're living in. Its uplifting message is what the world needs right now. This gave Starling and Cooler reason to pause and consider the lyrics which describe a deep commitment to someone as a metaphor for simply beingintimate again with another human being- to be alive mentally, emotionally and physically! It's the "Feel Good Anthem" of the Summer 2022! "So Alive" is at once infectious, compelling, and joyful. A brilliant visualization of what it feels like to fall head over heels in love with someone or something. Featuring amazing remixes by Stonebridge, Chris Cox, Mr Mind, Country ClubMartini Crew Sam Gee, Dark Intensity, Bimbo Jones, Larry Peace, Block andCrown, Dominic G, E39 & OKJAMES.
"JADE STARLING WILL TAKE YOU ON AN UPLIFTING EMOTIONAL JOURNEY"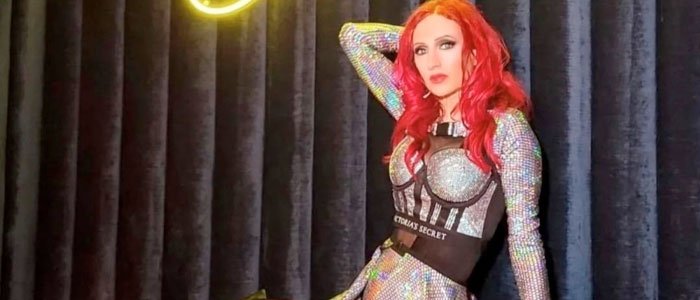 When did you start to get interested in music?
I started at the young age of 3 years old performing, singing and dancing in pageants with the help of my Mom.
If you were an advertisement, which would your slogan be?
Jade Starling will take you on an Uplifting Emotional Journey
Which is the part you enjoy the most about music?
The part of my Music I'm most proud of is the 1988 Smash Hit 'Catch Me, I'm Falling' by Pretty Poison that I co-wrote with my bandmate and Music Producer Whey Cooler. this Platinum selling bonified hit record reached #8 on the Billboard Hot 100 singles chart, #1 on the Billboard Dance chart and #13 on the Billboard R&B chart. The song continues to enjoy much success and was most recently featured in the #1 most viewed shows on Netflix in 2022 The Jeffrey Dalmer Story. In addition in 2022, we have enjoyed the success of my solo record, "So Alive", produced by Whey Cooler. It went #9 on the UK Top 30 Pop Chart (Elton John and Britney Spears were #1) and spent 3 weeks at #1 on the UK Indie Chart as well as #1 and Top 5 on many international charts.
Most artists say that through their art they learn more about themselves, heal injuries… In which aspects has music helped you?
I would have to say being a songwriter has been very cathartic for me, as it helps me cope with the stresses of everyday life. It's also been very rewarding knowing the music has helped so many people cope with their own lives and has been uplifting and therapeutic.
What does music mean to you?
My Music means everything to me, I'm very passionate about writing songs, and recording them in the studio and performing them live for our Fans. So Rewarding!
Who are your idols?
Some of my Idols are Stevie Nicks, Whitney Houston, Lana Del Ray, Ariana Grande, Adele
If you didn't like music, what would you like to do?
I'm also a Professional makeup artist but I knew Music would be my Destiny!!
Do you consider that nowadays there are more or less opportunities for new artists? Why?
Nowadays with the help of social media many talented artists are getting the opportunity for success with exposure on YouTube, TikTok etc. Back when I first started out the support from the fans was very hardcore and legit as they would have to actually go to the record store to purchase your music. Today it's so much easier with all the streaming services such as Spotify etc
What would your idyllic life as an artist be like?
My idyllic life as an Artist consists of writing songs, working in the studio on new music constantly, doing tourdates with other Amazing and Talented artists, getting our music placed in many movies, TV shows, commercials. Making millions of dollars and vacationing in exotic locations, living in a luxurious house in a fabulous location..Staying happy and healthy and healing the world through my music
Which are your upcoming projects?
New single 'Crazy' dropping in early 2023 along with a video, 2023 Tour dates TBA check the website for more iinfo , Collaboration with World Renown Trance Dj Markus Schultz coming Spring 2023.
Do you want to know more about Jade Starling? You can find some projects below.