Daria Davidova is an outstanding young singer, soprano. The artist literally surpasses the stereotypes about opera. Having a powerful voice and refined vocal technique she resembles a true runway model.
Faithful to elegance, her stage appearances and recordings are always a combination of modern chic and deep respect to the classical tradition.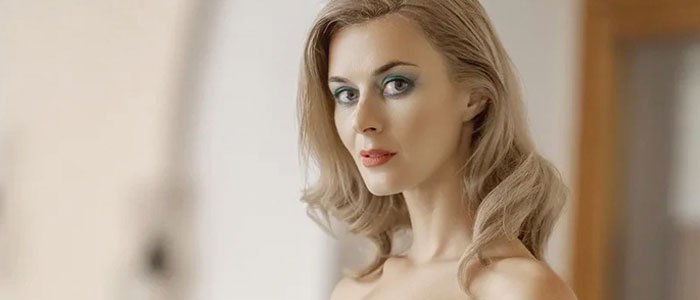 Generally, all young artists dream of becoming a recognized artist and being able to live from their art, although it is the minority who achieve it. Nowadays you dedicate yourself professionally to music. How it all started? Did you think you'd get this far?
Many people of any professional field dream of incredible success. However it is true that only few of us manage to get on the very top of it.
The famous phrase of Peter Tchaikovsky says: "the aspiration does not attend the lazy". It is true that talent is only a little half of the secret of success. Hard work and full time self-dedication is a need to go forward!
However it is important to keep in mind that the process should be as important as the result ! 
Recently you performed at the Conservatoire Rachmaninoff for Classic Music TV. How it was the experience?
It was an incredible feeling to sing the romances of Sergey Rachmaninoff who is turning 150 in 2023. Our recording was dedicated to his jubilee and the 100 anniversary of Rachmaninoff Conservatoire in Paris. By the way 20th December is my solo recital there. Hope to see those of you who are spending the Christmas Eve in Paris!
If you were an advertisement, which would your slogan be?
As magic as music!
How is a day with Daria Davidova?
Depending if there is a performance this day (laughs). 
How has the pandemic affected the world of opera?
Obviously the affect was dramatic and we are still observing the consequences. But as far as there were more time for homework many of us spent it in the studios, in making new releases and etc. 2020, 2021 and 2022 gave me many amazing partners and colleagues. Despite the distance we managed to record different music projects that now are being released and turn into life performances!
It's been a while since we talked last time so we're little curious. Tell us a little bit about your trajectory in recent months.
There were some special concerts as those in France for instance. They were called "Sacred music for Peace". I am truly convinced that the main idea of Music is to bring people together, to unify the hearts and souls. 
These last few years have been critical for everyone due to the pandemic. Do you think it has affected art or the way of consuming it?
Oh yes it did. But the reality I see it that many people deeply missed the joy of live creation and communication, and many do they are back to the concert halls to meet their favorite artists and the new names!
Over the curse of two years you have released several singles such as "Chanson de Noel", "Be as beautiful as you"… and also your latest album "Best of Russian Folk songs, romances and opera arias".  Which are your upcoming projects?
2 December we are releasing "Christmas without you" with an amazing guitarist Irina Kulikova. This is a true chef-d'œuvre by Dutch composer Wouter Fellendans. This song was a dedication to people we have lost and will miss forever in our hearts.
12 December I am finally releasing my  "FLY ME TO THE MOON" version with a brilliant pianist Nikita Habin. I hope you will enjoy it!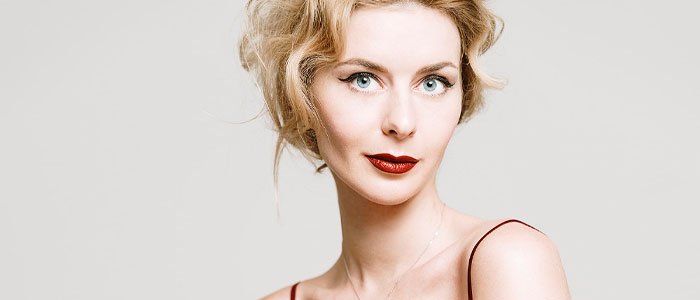 Do you want to know more about Daria Davidova? You can find some projects below.