Jake White is an American singer and songwriter from Ann Arbor, Michigan. His background is in multi-disciplinary voice and performing arts management from the University of Michigan. During his time at Michigan, Jake was a member of the Men's Glee Club and the Friars a capella group. Jake has performed at the Little Caesars Arena in Detroit for the Game of Thrones National Concert Tour with Ramin Djawadi.
Jake is influenced by, but not limited to, pop, R&B, and alternative music. Jake has featured on an EDM record by Warner Music and is currently working on his solo project with Grammy and Oscar Balloted production company, Sound Entertainment. His debut single "Unwanted" is out now.
"Fashion-loving, chill, GenZ pop singer & songwriter interested in social issues."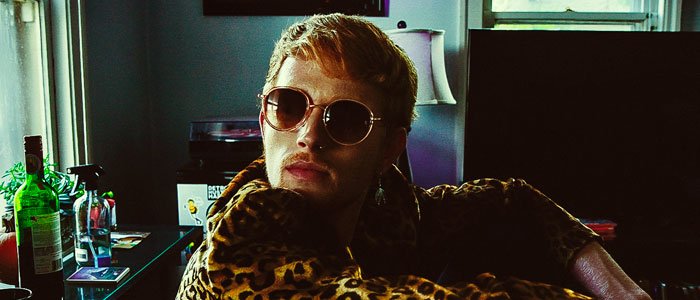 When did you start to get interested in music?
When I was a freshman in high school I quit sports and joined choir because I had always loved to sing, and at the same time had realized organized sports weren't for me. I landed a role in my high school's production of Grease that year. That started my love of musical theater. And by my junior year I was cast as the lead in Pippin at my school, which definitely solidified my career path in music.
I was then thrilled to be accepted into the University of Michigan's School of Music and really enjoyed my time as part of the Men's Glee Club and the elite Friars group.
If you were an advertisement, which would your slogan be?
Fashion-loving, chill, GenZ pop singer/songwriter interested in social issues.
Which is the part you enjoy the most about music?
I'm eager to learn, and I love collaborating with other artists. One of the things that's so interesting about music is you can always be listening to and learning from other people who are in the business.
I love new music Fridays on Spotify and being able to discover new artists and analyze their techniques and musical style.
Most artists say that through their art they learn more about themselves, heal injuries… In which aspects has music helped you?
I recently went through a tough breakup with someone I thought could be the one. It was the first time I was really in love, and now we're not even friends. Occasionally I still dream about him and wake up feeling unsettled and doubting myself. I have found that waking up with obsessive thoughts is a great time to start penning lyrics.
Through the process of writing and singing about my heartbreak I've learned that everyone, no matter who they are, has dealt with rejection, loneliness, and longing at one time or another. I hope these raw feelings expressed in "Unwanted" resonate with everyone as they recognize the irony that because of that common human experience, we aren't alone. We can take comfort in those shared experiences.
I've also learned that the way others treat us says more about their own baggage and dysfunction than about our worthiness to be loved. The sooner we recognize it's not about us, and that we shouldn't look to others to help us determine our value and self-worth, the happier we'll be.
What does music mean to you?
I didn't really find my place in the world until I stopped listening to who others thought I should be and started following my passion of writing songs and singing. Through my music I learn what I think and how I feel, how to express those things, and how to connect with others. When my songs move someone emotionally, I feel more alive.
Who are your idols?
In terms of celebrities, Sam Smith, Shawn Mendes, The Weekend, Joji, Sza, and Adam Levine. I also admire Lil Nas X for his absolute bravery and courage in expressing himself. On a more personal level, my high school choir teacher and musical theater teacher and my mom.
If you didn't like music, what would you like to do?
I want to help shape a better future for marginalized groups and make a difference in the world with my music. If I couldn't use my art form to write and sing about issues that speak to the shared human experience and promote social justice, I would probably be a lawyer or activist focusing on fighting for gender equality, LGBT rights, racial equality, and climate conservation.
Do you consider that nowadays there are more or less opportunities for new artists? Why?
I believe there are more opportunities for new artists. And there's no need to be intimidated by the competition of all of the aspiring singers out there. You don't need to win a reality show, there's still a space for you, if you get connected with the right people who guide you through the process.
You don't have to figure it all out by yourself. Focus on what you do best and on finding the niche for your voice and your talent, then laser focus on it and be open to opportunities as they arise. You never know when you're going to meet the right person or get that first break, so have your stuff together.
Be in the right space personally and professionally to receive and maximize your opportunities. That might include maintaining your own TikTok channel or having some demo songs already recorded and ready to share through SoundLink.
What would your idyllic life as an artist be like?
My idyllic life would be to be a position to write and record music whenever inspiration strikes, collaborating with other artists frequently, and meeting and performing for those who connect with my work. I'd also appreciate being able to indulge my night-owl personality by staying up until the wee hour of the morning and then sleeping in!
Which are your upcoming projects?
My next song, "Self-Destruction" will be released on December 17th. This one is also a break-up song, but it's coming from a different head space than "Unwanted." "Self-Destruction" is about becoming empowered to set boundaries with the selfish partner that doesn't value you and choosing yourself over them.
Hopefully we all get to that place where we can recognize self-destructive tendencies and red flags sooner. My third song will be released in February of 2022 and will continue exploring my journey navigating the dating world and learning to love myself first and foremost.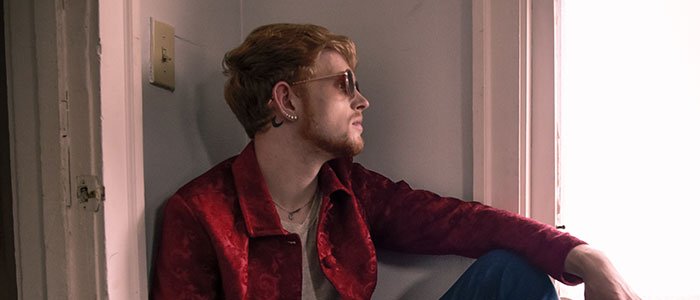 Do you want to know more about Jake White? You can find some projects below.