Valentyna started her career at the age of three, and at the age of fourteen she began to Film and Television. She had completed her first lead role Dawn and has worked on many other short film and theatre plays.
She was nominated 7 times and won 4 awards, Best Actor- Best Young Actress- Silver Award- Short Film, Festigious Film Festival- Best Young Actress- Short Film, Oniros Film Award- Short Film, Tinff- Best Supporting Actress- Short Film.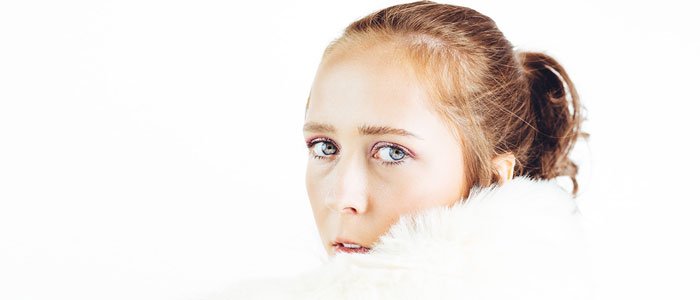 When did you start to get interested in music?
Since I was in grade 5 we played violin and I would sing as I played, my music teacher loved my voice and put me into a talent show, i never thought I would sing or could even sing so I gave it a try.
I was really nervous but she kept putting me each year into talent shows and wanted me to take some singing lessons which I did. I started to realize that when your singing the song you get to also express your feelings and so I started to write my own music ever since I haven't stopped training or writing my own music.
If you were an advertisement, which would your slogan be?
Val The Gal
Which is the part you enjoy the most about your art?
The biggest part I enjoy about my art is that you get to go into a studio and create something amazing! Writing your own lyrics and singing it the way you feel is one of the best feelings in the world. Also the most favorite part is i get to show to everyone my work and to see their smiles on their faces.
Most artists say that through their art they learn more about themselves, heal injuries… In which aspects has music helped you?
Each artist has a different way of taking music. For me whenever I listen to music I feel and connect to the words in the song. It makes me realize what artists are trying to say and what their motives are. Each song teaches me a lesson in life as well as I feel connected to the situations (lyrics) Whenever I write music I express my feelings and try to teach people that in life there are different situations but you got to keep going.
What does music mean to you?
My art means so much to me; I get to be opened up with people around the world about my life. It's not just some beats and words, it's more than that. It's really hard for me to explain but i feel like without it i wouldn't be the person today.

Who are your idols?
I have actually quite a few of ideals that I look up to, i can't really say who specifically cause for me it is really hard to choose. I love how different types of artists have their special way of making music and I look up to many different ideals from many different genres.
If you didn't like music and acting, what would you like to do?
Honestly if i didn't like my art i would have probably done lots of sports. I would have gotten into competitions for boxing, swimming, tennis, soccer. Sport is a hobby for me but because I love my art I chose it as my professional field.
Do you consider that nowadays there are more or less opportunities for new artists? Why?
I feel like nowadays there are way more opportunities for artists to get out there but it's very competitive. And I mean it in a good way, because back in the days we didn't have platforms like YouTube, Instagram, tiktok etc. to show what artists can do, and now everyone even can learn something new about themselves.
What would your idyllic life as an artist be like?
My idyllic life would be to go to the studio everyday, make new music every week and travel the world and perform in front of big groups of people and go on crazy tours! Also have collaborations with big artists and create something that people have never heard before!
Which are your upcoming projects?
I have Artificial Selection, Tom Bullied, The Pride and The Changes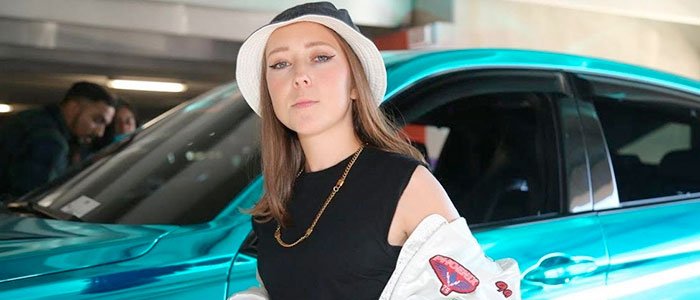 Do you want to know more about Valentyna Sichko? You can find some projects below.