Actor, Singer, Director, Producer & Writer
Tim Realbuto was born in Brooklyn, New York. From an early age he began performing on stage. His long list of New York theatrical credits include: Oliver Twist in "Oliver!", Edmund in "The Lion, The Witch and the Wardrobe" (alongside actress Monica Keena); Judas in "Jesus Christ Superstar"; The Minstrel in "Once Upon A Mattress"; Tom Wrench in "Trelawny of the Wells"; Napthali in "Joseph and the Amazing Technicolor Dreamcoat"; Billy Crocker in "Anything Goes"; Oscar Lindquist in "Sweet Charity"; The Baker in "Into the Woods"; Louis Ironson in "Angels in America: Millenium Approaches" (directed by Academy Award winner Milton Justice) and the acclaimed Shakspeare in the Park production of "Romeo and Juliet" in which Tim starred as Romeo Montague.
Tim is a member of the Screen Actor's Guild and Actor's Equity Association and is the proud recipient of the 2002 Rotary Club Award for Best Teen Vocalist in Brooklyn.
His appearances include performances at Carnegie Hall, New York City Opera at Lincoln Center, Madison Square Garden, and singing the National Anthem for the Brooklyn Cyclones baseball team (which aired on Fox sports network).
Tim is also a successful writer and director, having just co-wrote and directed the hit musical 'Ghostlight', which premiered at Off-Broadway's Signature Theatre starring Rachel York, Michael Hayden, and Tony Award winner Daisy Eagan.
Tim is still acting in various stage productions, but is heavily pursing other writing and directing projects as well.
Tim graduated with honors from Five Towns College where he received his B.F.A. in Acting.
"Hard-working, honest, loyal, brave, human"
When did you start to get interested in music?
When I was a young boy (3-4 years old), my mother took me to classical concerts in the park. I fell in love with the music and the environment of live entertainment. Then I saw my first play and I knew that I wanted to be up there. I wanted to be that person affecting an entire room full of people.
If you were an advertisement, which would your slogan be?
Hard-working, honest, loyal, brave, human
Which is the part you enjoy the most about your art?
The part that I enjoy the most is to give and take between an artist and the audience. Knowing that you might have made a difference even in one person's life. I truly believe that art can change the world.
Most artists say that through their art they learn more about themselves, heal injuries… In which aspects has music helped you?
Music takes me on a journey unlike anything else. When a certain lyric resonates with me, my heart soars. I've learned so much about myself based on the music I love.
What does art mean to you?
Art literally means everything to me. Without art, without passion, where would we be?
Who are your idols?
Meryl Streep, Leonardo DiCaprio, Nicole Kidman, Gabriel Ebert, Stephen Sondheim, Bernadette Peters, Ryan Gosling
If you didn't like your art, what would you like to do?
I would become a school teacher.
Do you consider that nowadays there are more or less opportunities for new artists? Why?
Because of social media, I think there's suddenly room for everyone. There are so many entertainment platforms; it's almost hard to keep up.
What would your idyllic life as an artist be like?
I would like to simply do work that I'm passionate about. It's not about fame or fortune; it's about doing what you love.
Which are your upcoming projects?
Bobcat Moretti, Big Time, City of Angels, The Queen's Privy and Since you went away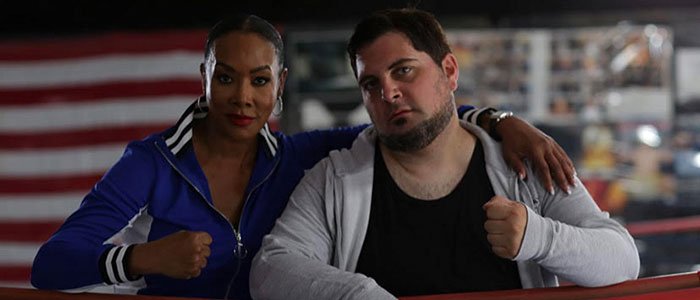 Do you want to know more about Tim Realbuto? You can find some projects below.