Javier Collazo Lopez is a young and ambitious American teen actor who dreams of becoming "one of the greats" and aspires to act throughout his life. He enjoys singing, learning the piano, playing soccer, playing video games, and swimming.
"We have two lives, and the second begins when we realize we only have one"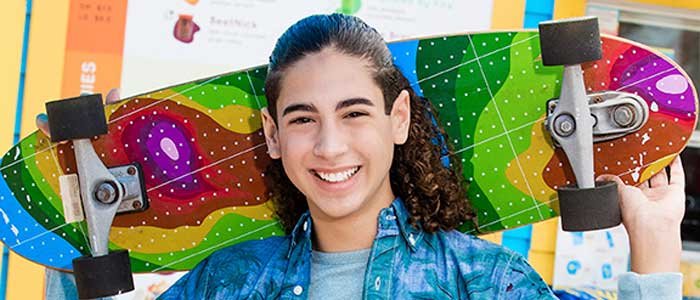 When did you start to get interested in acting?
My love for acting started when I was ten years old and was introduced to the stage in the school's production of The Lion King Jr..
I've also been in many musical theater productions in local community theaters and have branched out to independent films to broaden my experience and gain new skills along the way.
If you were an advertisement, which would your slogan be?
We have two lives, and the second begins when we realize we only have one.
-Confucius
Which is the part you enjoy the most about acting?
It's really amazing when you're given the opportunity to bring to life somebody's story, but it's even more satisfying when you do something unexpected with a character that they fall in love with their creation even more.
I love the challenge of playing a character that has an opposite personality than I do.
Most artists say that through their art they learn more about themselves, heal injuries… In which aspects has acting helped you?
I have been a theater person since I was 10. I became interested in film/tv right before Covid-19 became part of daily life. I've had incredible encounters with amazing people who have guided me in the right direction for a successful career.
Acting kept me sane. It kept me busy. In the past 18 months, I have been credited with many short films and I'm cast in a few feature films. Acting is now a way of life for me and I'm not stopping now.
What does acting mean to you?
Sometimes it's just easier to pretend to live like somebody else. It could be a distraction to a hardship from actual life. I get to "be" somebody else; I get to be free. My life without it would be pretty boring, uneventful. I just love it and I can't see my life without it.
Who are your idols?
Jennifer Anniston, Dove Cameron, Tom Hanks, Tim Allen, Ming-Na Wen and Jim Carrey.
If you didn't like acting, what would you like to do?
I love the ocean and most of its creatures. I wouldn't mind studying and taking care of dolphins, sea turtles, sting rays, seals, whales and reefs.
There's a lot of unknown in the big sea that I would like to explore.
Do you consider that nowadays there are more or less opportunities for new artists? Why?
I think there are many opportunities for new actors in the Indie/Student film market. Unfortunately, for new artists to make their way to the top, it's very hard. There are many trying to make it. It's all about the networking. It's all about fitting a certain criteria for a role. Sometimes, I have it, sometimes I don't. I won't stop fighting though. Luckily, I have the support I need to keep reaching for my dreams.
What would your idyllic life as an artist be like?
When I think of acting, it's hard to not picture the A-listers and what their life is like. I would love to travel. I would love to have different properties in different parts of the world.
I would love to be able to give back and inspire new artists to continue their craft and dream big.
Do you want to know more about Javier Collazo Lopez? You can find some projects below.