Nickelodeon star Mitchell Berg is born and raised in Southern California, Mitchell first got discovered at the age of 9, when he was cast as "Link Larkin" in the production of Hairspray.
Since then, he has starred in numerous children's theatre productions; guest starred as "Lil Dynomite" in Henry Danger and Danger Force, and is currently a series regular as "Fisher" in Side Hustle.
"Don't wait. Find your courage and keep going"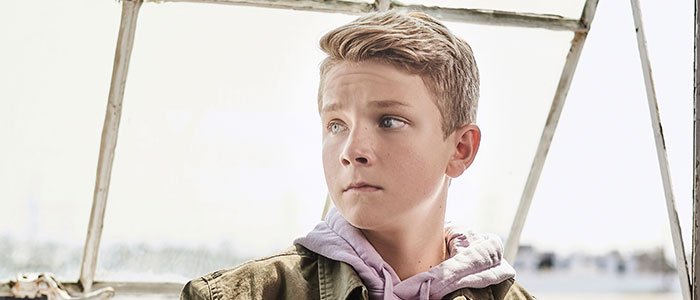 When did you start to get interested in acting?
When I was younger, my parents put my siblings and I in different summer camps, where I was in a week-long show at The Center Stage Studio in Aliso Viejo, California. During this camp, one of the coaches realized I could play the guitar and invited me to be a part of their School of Rock: The Musical cast. At first, I wasn't sure about doing the play because it was a huge commitment.
I had just turned 9 years old and these kids were training 2-3 hours a day after school in dancing, singing, and acting, so I was a bit intimidated. I decided to try it out, even though I had no experience in acting. Regardless, I ended up loving every minute of it and continued to train at The Center Stage Studio for many years after.
If you were an advertisement, which would your slogan be?
Don't wait. Find your courage and keep going.
Which is the part you enjoy the most about interpretation?
I like working with everyone on set and building a relationship with them to produce amazing episodes that the audience will really enjoy. My favorite days filming are when everyone is there throwing out ideas and we watch as the scenes develop from those ideas. Those are truly the best times.
Most artists say that through their art they learn more about themselves, heal injuries… In which aspects has acting helped you?
I did well in school, doing the things we all do in classrooms. But it wasn't a place to be my fully creative self. When I am in a big classroom with a lot of other kids, I find it restrictive. My teachers were great but there was only so much they could do with the amount of kids per classroom. After school I'd finish my homework as quickly as I could and then I'd head off to the studio.
There was always something new and creative to do there like new forms of dance, new vocal techniques, new monologues to try out. I definitely found it as a place I could express myself more fully. I don't have a space to be creative, I just don't feel like me. I start to feel confined and I don't like feeling that way.
What does acting mean to you?
For me, acting is a way to grow my imagination every day. I love the creative process that is involved in acting. I love tapping into my own emotions and bringing them out through every character and story I am involved in.
I think it's cool how there is so much trust and  vulnerability involved with other actors and the entire creative team. I can't imagine doing something where people weren't bringing that authenticity.
Who are your idols?
I love doing physical comedy, so one of my biggest inspirations is Michael J. Fox. He is hilarious and puts himself into every role he portrays. I've seen him in the Back to the Future trilogy, some episodes of Family Ties and The Good Fight.
 I'm also really inspired by Jon Favreau. He is not only an actor, but he is a great producer and director. Everything he creates is beyond creative, and I'd love to work alongside him and learn from him. Dave Malkoff, John Beck, and Ron Hart, who created Side Hustle, are some of the coolest people I look up to as well.
They all have great ideas and really know how to encourage everyone on-set every day. They've pulled off our show in one of the most challenging times ever, with a global pandemic going on!
I feel fortunate to work with all of them.
If you didn't like acting, what would you like to do?
I'd dive into another form of art—cooking! I love creating new dishes for friends and family. I'd spend a lot of time surfing, too. I might also get into engineering. I'm always thinking about how things are made and how I can improve them. In some ways I am like the real life 'Fisher."
Do you consider that nowadays there are more or less opportunities for new artists? Why?
It's hard for me to compare to the past. I just got started and I am fairly young. However, from what I can tell, it seems like streaming has really opened up a lot of opportunities for new actors and creators. There are so many different platforms on which you can create great content. It's an awesome time to be an artist!
What would your idyllic life as an artist be like?
Ideally, I will continue to have incredible opportunities to train and perform as an actor on the small and big screens. As things open up, I hope to incorporate Broadway, too. I can't wait to keep growing as an actor. I am really enjoying what I am doing now and I look forward to what's ahead.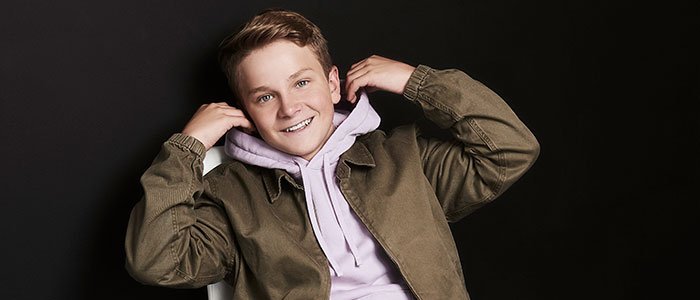 Do you want to know more about Mitchell Berg? You can find some projects below.