Joanna Crass is a 18-year-old singer and songwriter from Barcelona, Spain. She is currently developing her music career by creating her own music. Her style is a fusion of R&B, dancehall and trap. "What I intend to project is a more elegant urban vibe".​ As of today, she has 3 singles out and several on the way.
"Your attitude is everything"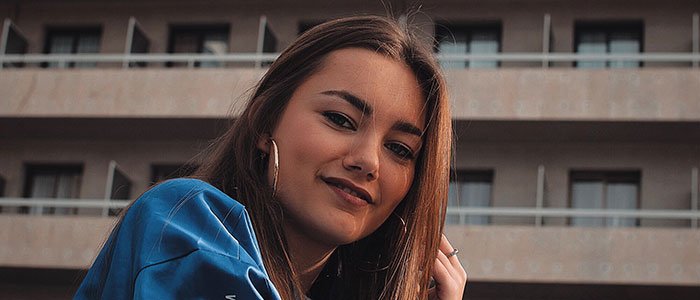 How many years have you been singing?
I started singing at the age of 10 on my own, at home, and at 15 I had singing lessons for 2 years to develop techniques.
If you were an advertisement, which would your slogan be?
Your attitude is everything.
What is your main inspiration when you are singing?
I am inspired by being able to convey and cause some kind of emotion in others. It is a way to connect with people through music. It is very gratifying when there is feedback from the audience and seeing that they are enjoying my work, so everything makes sense and is worth it. 
Most artists say that through their art they learn more about themselves, heal injuries… Which aspects has music helped you?
Composing helps me to understand and express better myself. Singing songs about my own experiences helps me to relieve me, see things from a different  perspective, forgive, since rancor and negative emotions are not good for anyone. It also brings me a lot of joy and satisfaction. Music has helped me to develop my creativity, I like to get involved ​in all the aspects that surround a song, the music, melody, lyrics, visuals, cover art, release… since for me it's important that everything has coherence and I like to take care of it in detail.
Who are your idols?
I admire many artists, but the most remarkable ones are Dua Lipa, Mabel, Chris Brown, Rihanna, Demi Lovato and Kehlani because they are a source of inspiration for my music.
What does music means to you?
It's simply what gives joy and meaning to my life. 
What would you say to all those people who say to artists "Don't try it is not worth it?"
I think that to feel self-realized and successful you need to have goals in life and achieve them.
I would ask them what do they think is more worth than doing something in your life  that truly fills you and makes you happy? I think that those who don't risk don't win and that life only makes sense when you fight for something you really believe in.
Each artist has something different to say and their vacancy in the world of music.
If you didn't like music what would you like to do?
Dancing or acting, whatever I could express myself with.
What would your idyllic life as an artist be like?
I imagine my idyllic life as an artist having a work team that I can consider my family where we all give the best of each other on the shows, the songs…
To have the chance to perform in different cities, working on the studio creating and recording my new songs. Planning videoclips, preparing my shows, doing rehearsals until everything is perfect.  I just want to ​keep expressing what I feel from my heart, see myself constantly learning and evolving as an artist and person with always a lot of work and passion, remembering to fly high  but stay on the ground.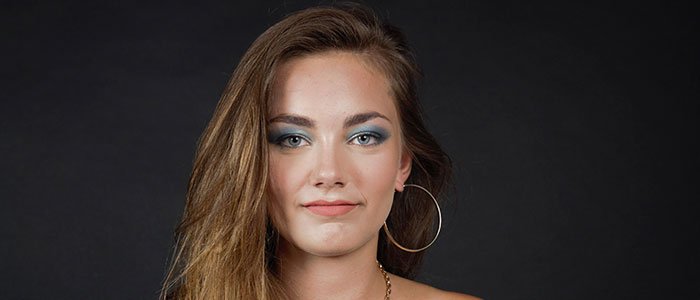 Do you want to know more about Joanna Crass? You can find some projects below.
Do you want to discover more artists? Follow us!