Busting out of his career as a college baseball player at Rutgers University, Jon Young has been swinging for the fences in Hollywood. No pun intended as his first appearance in an episodic came in the Netflix series 'Hollywood.' Jon's latest role has been as a series regular in HBO's 'Winning Time: The Rise of the Lakers Dynasty' taking on the role of Brad Holland, the 12th man and sharp shooter of the 1979-80 Los Angeles Lakers.

After losing his parents at a young age, Jon's spirit was tested. Through those trying times, he has chosen to look towards a brighter future, adopting the motto that you should always give more than you get.
"Always give more than you get!"
When did you realize you wanted to become an actor?  
I think a lot of people who have known me for a while would tell you that this career path was a no brainer for me. But I didn't fully commit until 4 years ago. I felt like I had nothing to lose and that I could do it, so here I am.
Which is the role you have enjoyed the most in your career? 
It's tough to say anything other than Brad Holland, as that has been my biggest thus far, but I have also really enjoyed creating my own projects with my creative partner AJ.
If you were an advertisement, which would your slogan be?  
Always give more than you get!
Your latest role is as Holland in Winning time. Could you tell us a bit more about Holland? 
Brad grew up right here in LA, played basketball for UCLA and eventually became a Los Angeles Laker where he was a world champion in 1980. After his playing days he went on to coach college basketball at several schools. And finally, he was the president of the Boys and Girls Club of Carlsbad.
He's led an exciting and fulfilling life to this point, and I'm really thankful for him.
What does the word "acting" mean to you?  
Acting is understanding and executing the portrayal of a character whether real or fictional. It is knowing what your character traits and motivations are and applying that to situations given to you in a script.
If you can really relate to a character you are playing, then you can really feel what that character feels.
What is your favorite part of acting?  
There is no greater feeling than the moment you step out of your own shoes and into the shoes of a character you are portraying.
What would your idyllic life as an artist be like?  
I'd love to continue to work on thrilling projects and spend the rest of my time building a foundation to support people in need.
Which are your upcoming projects?
Season 2 of Winning Time is in the works, and other than that, my creative partner are developing 2 projects titled "The Prowler" and "The Pregame."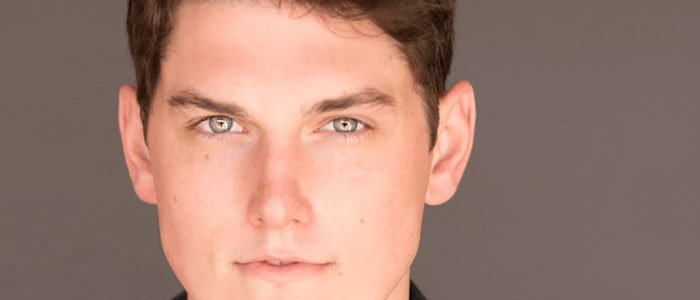 Do you want to know more about Jon Young? You can find some projects below.