Painter & Illustration Artist
Kelly Edelman is a famous social media artist based in the United States who specializes in portraiture and process artwork. Kelly enjoys creating work that captures movement and emotions.
"Do what you love and never give up!"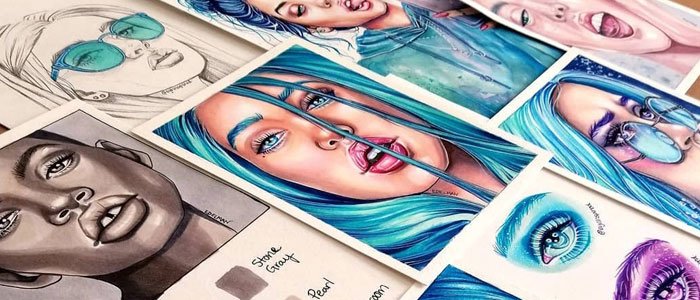 When did you start to get interested in painting?
My passion for art began when I was young. I enjoyed drawing with my grandma and developed a love for creating early in life. As an adult, I worked as a Children's Art Therapist and used creativity to help others heal from trauma and abuse.
If you were an advertisement, which would your slogan be?
Do what you love and never give up!
Which is the part you enjoy the most about painting?
I enjoy the ability to express myself through painting and connect with different people from around the world. Art has opened up a lot of new opportunities and it's exciting to explore them!
Most artists say that through their art they learn more about themselves, heal injuries… In which aspects has painting helped you?
Painting has allowed me to connect with myself and other people from around the world. It's always been a primary outlet for expressing myself and releasing emotional pain. Through the years I've created a lot of personal art that's always helped me heal. Instead of journaling I'll draw.
What does painting mean to you?
It's my way of expressing who I am and sharing it with the world. Hopefully it inspires others to love creating the way that I do.
Who are your idols?
I can't say that I have many idols. I suppose Taylor Swift & Bob Ross.
If you didn't like painting, what would you like to do?
Dance or sing. I've always admired people with rhythm!
Do you consider that nowadays there are more or less opportunities for new artists? Why?
I've had a lot of success online and am grateful to have as many opportunities as I do. I'm not sure I would have had these opportunities without social media or the internet.
What would your idyllic life as an artist be like?
I'm grateful to say that my current daily life is pretty ideal! I work from home creating content and get to spend lots of time in nature/hanging with my cats. Only thing I'd change is the weather! Right now I live in Indiana, but I'm planning a move south to be near the sunshine and ocean.
Which are your upcoming projects?
Currently I'm working with action for climate to promote clean and sustainable energy along with song promotion deals.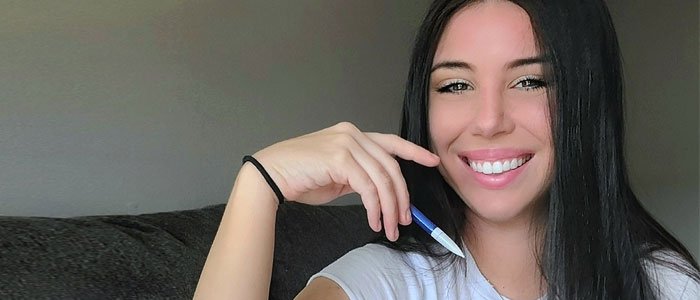 Do you want to know more about Kelly Ann Edelman? You can find some projects below.