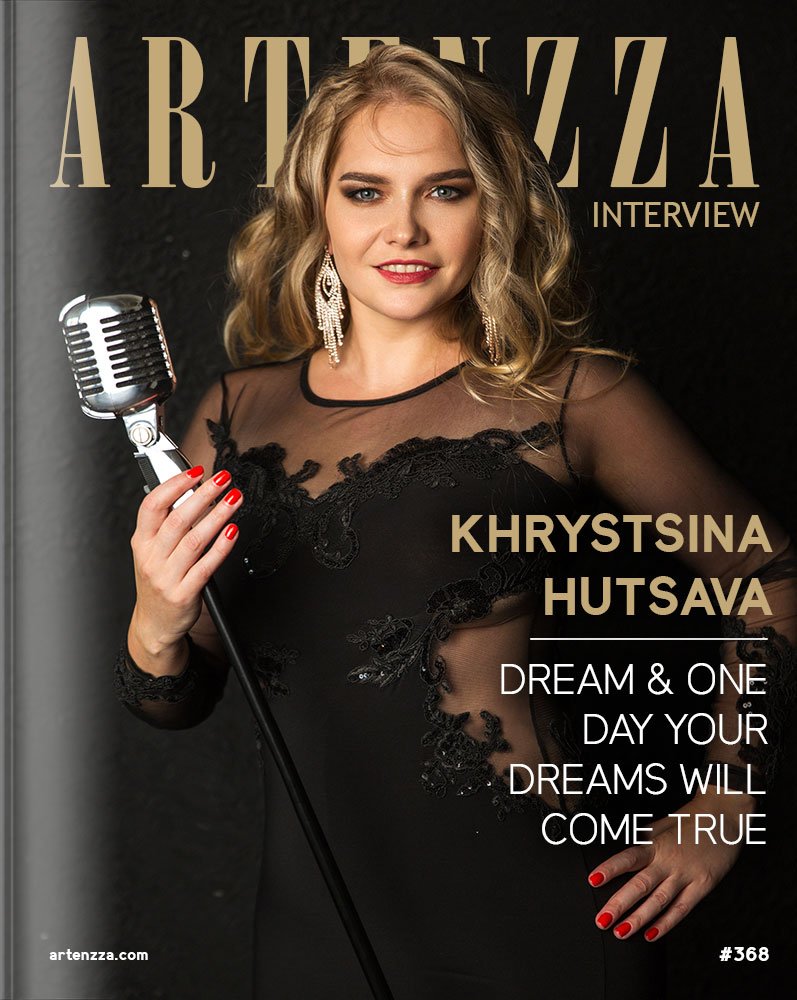 Khrystsina Hutsava is a singer, vocal and vocal ensemble teacher, piano teacher, and a teacher of musical theatre for preschool children. The singer released her own songs: "Day by day" (music & lyrics Oleg Sashko), "Mig Blues" (music & lyrics Ina Schakhno), "Privid" (music by Iryna Tratsiak, lyrics by Maria Tsitarchuk)
EDUCATION
2006 – 2010 – Grodno State College of Arts.
Specialty: pop artist (singing). Diploma with honors.
2010 – 2014 – Belarusian State University of Culture and Arts.
Specialty: pop artist (singing).
EXPERIENCE
2010 – 2016 – worked and participated in concert venues in Minsk.
2014 – 2016 – worked as a vocal tutor in big and reputed Minsk studios: "Grand Art Media", "Art Vocal", "Valentin Ka". Run and administered children's musical theatre course and gave singing lessons in creative personality development centre "Perspective".
2016 – 2020 – worked as a solo singer and in a duet with a pianist in Dubai, Abu Dhabi, Oman (Salalah), Bahrain and in the Maldives.
2020 – 2021 – worked as a vocal and piano teacher at "Melodica Music & Dance Institute" in Dubai.
2021 – 2022 – works as a music teacher in Dubai, performs as a singer at luxury events in Dubai and Abu Dhabi. She sang at Christmas 2021 and NYE 2022 on the Ripe by The Bay stage at the Dubai Festival City Mall. She took part as an invited singer at She Awards Dubai 2022 Season 2 on the International Fashion Week. She participated in "Street Festival" at Dubai Bluewaters Island in November 2022.
CREATIVE ACHIEVEMENTS
2007 – the 3rd prize in the "Victoria 2007" competition (Minsk).
2008 – 2009 – Finalist of the TV project "Cool Guys" on CTV Channel (Belarus), curator – A. Mezhenny. Got second place in the project.
2009 – 1st prize at "Golden Lyre 2009" republican vocal competition (Minsk).
2009 – 1st prize in a competition of vocal ensembles (as part of vocal ensemble "Viva").
2009 – Grand Prix of "Victoria – 2009" republican contest (Minsk).
2012 – participation in CTV channel project "Singing Cities", curator – Tani Faredo.
2016 – 1st place of "Starfall" competition in nomination "Patriotic song."
2021 – Awarded with the Certificate of recognition in participation in the Creative Teaching Competition by "Melodica Music & Dance Institute"
2022 – Nominated in SHE Singer category in SHE AWARDS Dubai 2022 Season 2
2022 – Became the Finalists of the SHE AWARDS Dubai 2022 Season 2 in category SHE Musician
2022 – SHE AWARDS 2023 Honoree KHRYSTSINA HUTSAVA as an Award-Winning Celebrity Singer in Dubai. The project She Awards organized by Ladyz Fuzion
"DREAM AND ONE DAY YOUR DREAMS WILL COME TRUE"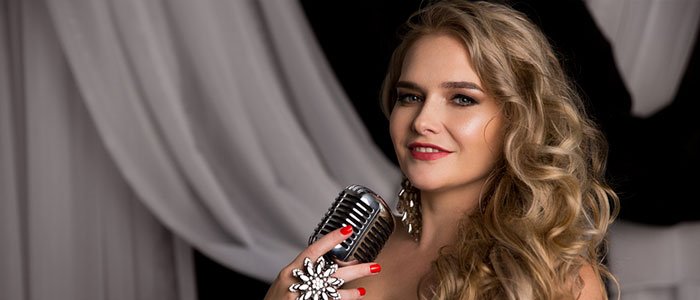 When did you start to get interested in music?
I started playing the piano when I was 11 years old. It was in Gomel city in Belarus. I went to the local House of Art in my area to sign up for piano lessons, but at that time there was a vocal teacher in the class, and she wanted to listen to my voice. So, I ended up in her vocal lessons and began to perform in this city at events
If you were an advertisement, which would your slogan be?
Dream and one day your dreams will come true
Which is the part you enjoy the most about music?
I like the feeling of freedom and creativity. It's amazing!
Most artists say that through their art they learn more about themselves, heal injuries… In which aspects has music helped you?
This is an opportunity to travel and perform in different countries of the world, see other cultures, and make new acquaintances around the world. This is an experience of cooperation with musicians from around the world. And it's interesting!
What does music mean to you?
It is an expression of oneself, one's soul through music.
Who are your idols?
I have two favourite singers – Amy Winehouse and Whitney Houston.  And of the male performers, I love Bruno Mars
If you didn't like music, what would you like to do?
Well, if not singing, I would like to be an actress or a dancer
Do you consider that nowadays there are more or less opportunities for new artists? Why?
There are enough opportunities in the world now, the Internet helps to find and contact agencies and managements all over the world. Also, the artist himself can choose in which country he wants to perform and live. It is not so difficult, if there is a desire and initiative.
What would your idyllic life as an artist be like?
I would like to spend more time in the recording studio and rehearsing with musicians, creating, and releasing my own song. I dream to release my own album and make a concert one day.
Which are your upcoming projects?
I'm performing at Christmas Eve 2022 in Abu-Dhabi as a solo singer and NYE 2023 event in Dubai with pianist.
I took Honoree at SHE AWARDS 2023 organized by Ladyz Fuzion as an Award-Winning Celebrity Singer. So, I'm going to perform at SHE AWARDS Dubai on May 2023.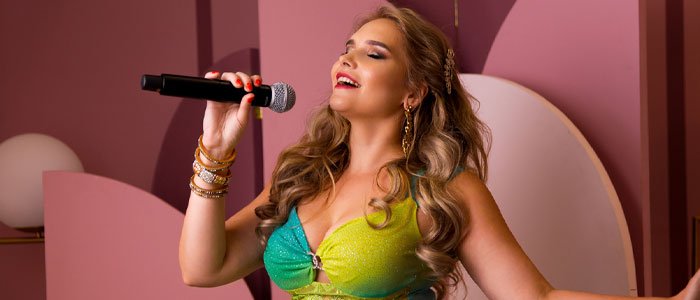 Do you want to know more about Khrystsina Hutsava? You can find some projects below.