KingWolf is a hip hop recording artist from Washington State now residing in Seattle. Previously known as an activist and also a boxer, he started making music in 2017.
The name KingWolf pays homage to the movement he created called World Operation Lost Freedom or W.O.L.F. With the belief that anyone can change the world, KingWolf has set out to encourage and influence a new way of living and looks forward to the day when he can help the world around him through his work.
Growing up he was exposed to a wide variety of music including Eminem, Insane Clown Posse, Disturbed, Godsmack, and AC/DC. Later on in high school he would listen to artists like E-40, 2Pac, and Too $hort. KingWolf's music has been compared to Eminem and he's worked with many different artists over the past few years including Annunaki Cruz, Str8trash, Gio Martini, MC Mach, Natesfm, and Nykk @ Nyte.
His next single is going to be called "Hercules," a track of encouragement and confidence. After everything he's been through KingWolfs' path leads straight to the top.
Nothing can get in his way. The Wolf is coming!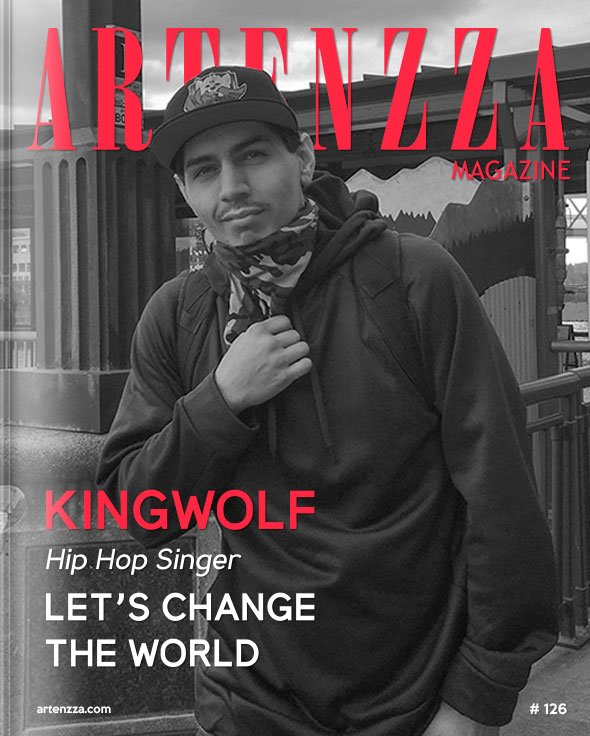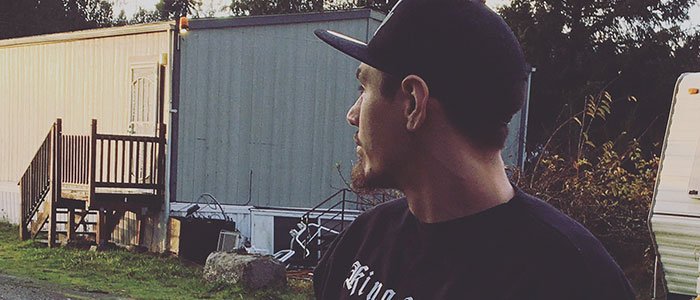 When did you start to get interested in music?
In late 2017 I started making music. I wanted to make a difference. My nonprofit movement wasn't making the money it needed to afford our projects. Donations weren't coming in and servers started costing a lot more. It was around that time I decided I was going to use my skills as a writer to make a better impact to the world around me.
If you were an advertisement, which would your slogan be?
Let's change the world!
Which is the part you enjoy the most about music?
It's like a release. When life becomes too much it's always my go to. What I love most about music is its versatility. You can create sound in an infinite amount of ways.
Most artists say that through their art they learn more about themselves, heal injuries… In which aspects has music helped you?
Music has helped me to reach a larger audience and find what I'm truly meant to do. Through music I found myself.
What does music mean to you?
It means everything. Without it I wouldn't be here.
Who are your idols?
I don't look up to any musicians. I have too much confidence for all of that. My idol is myself.
The only person I look up to is "take what is necessary, discard what is not"

-Bruce Lee-
If you didn't like music, what would you like to do?
Web Design and Animation
Do you consider that nowadays there are more or less opportunities for new artists? Why?
Most artist want everything handed to them and refuse to actually do any of the work.
People always say there are less opportunities but I don't think that's the case. People just don't try very hard these days and don't invest in themselves.
What would your idyllic life as an artist be like?
My idyllic life would be to make money doing what I love and being able to afford the non profit goals I have in my mind.
Do you want to know more about King Wolf? You can find some projects below.