Vocalist, Songwriter & Guitarist
Leah Martin-Brown is a vocalist/songwriter and guitarist from Gold Coast, Australia. After relocating to Los Angeles, CA in 2014 and founded heavy rock band, Evol Walks, catching the eyes and ears of the industry worldwide.
As of October 2020, Leah has been based in Stockholm, Sweden working on the band's upcoming album with some of Europe's biggest names in heavy rock. The new record is due for release sometime in 2021.
"A little sweet, a little sassy "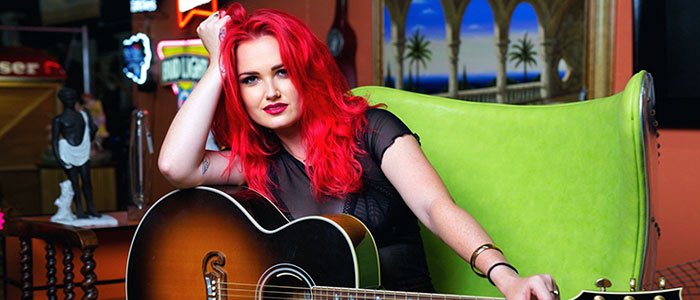 Leah Martin-Brown - Interview
When did you start to get interested in music?
Starting from when I was very small, I was very musical. I loved to play the organ at my Nana and Pop's place every time I visited, I was always singing and dancing to soundtracks and records and putting on shows for anyone who would watch.
I started to get really serious about music when I was 11. I loved to sing and I liked to write poetry but didn't know how to put the two together so I asked my Mum if I could get guitar lessons.
From that moment- I never looked back.
If you were an advertisement, which would your slogan be?
A little sweet, a little sassy – loud guitar noises.
Which is the part you enjoy the most about music?
I love playing live! Connecting with the audience and baring my soul and seeing people singing those words back. I love the energy of the crowd and feeling it takeover the room as the show progresses. I love making connections with other musicians and learning from each other and creating new things.
So all of it!
Most artists say that through their art they learn more about themselves, heal injuries… In which aspects has music helped you?
Music has always been the one thing I can rely on. It is always there, it is never upset or angry with you. Even if you are having the worst day in the universe and behaving like a complete asshole- music doesn't judge you. Music is there for me no matter what and I find so much comfort in that.
What does music mean to you?
Music is my entire reason. I feel like creating it, recording it and performing it is my life's purpose and deepest love. I have met my best friends through playing music, lived in new countries and had the opportunity to see the world. I've been able to connect with people I may not have met otherwise. It is everything to me.
Who are your idols?
I have always loved Bon Scott (AC/DC). I loved his lyrics and how much swagger he had in his delivery- even when it was just over recording. You could tell that guy was pure charisma. I love Amy Lee (Evanescence), her voice inspired me to perform the type of music I perform today. I also am a huge Janis Joplin and Grace Slick fan.
If you didn't like music, what would you like to do?
It's really difficult for me to think about that because I truly don't know. That option has never occurred to me.
I didn't know there were people who don't like music…
Do you consider that nowadays there are more or less opportunities for new artists? Why?
New Artists definitely have more avenues open to them to get their music out there- which equates to more opportunities.
We can control our brand and grow from the bottom up, connect with our audience via social media and really grow as Artists with people that like our music and understand it from the beginning.
I love that we are able to build the career we want in the way we want and have the ability to reach people via Spotify or Tiktok etc in a way that wasn't possible in previous times.
So that's rad!
What would your idyllic life as an artist be like?
I am very lucky that I have been able to have an idyllic artist life so far.
Despite COVID19 I have still been able to travel in order to create this new album, so that is a plus. I am so, so ready to get back onstage though. It has been a tough year for everyone with no live music.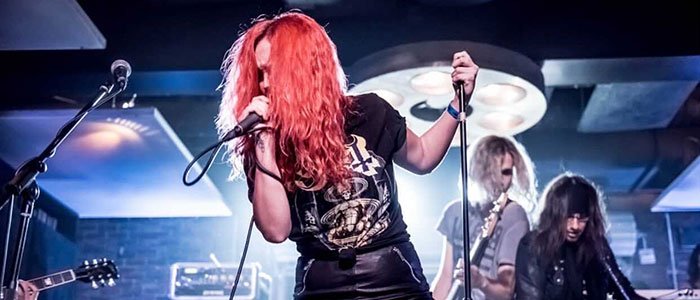 Leah Martin-Brown - Projects
Do you want to know more about Leah Martin-Brown ? You can find some projects below.