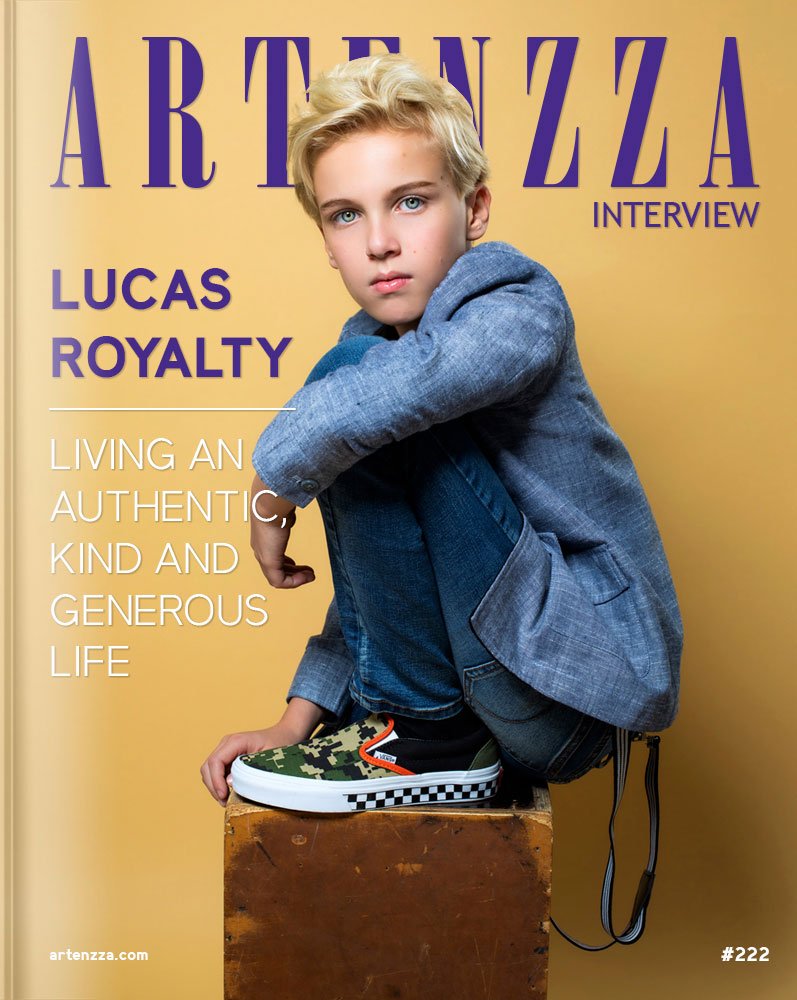 Lucas Dean Royalty is an American Actor, Model, Singer and Voice Over Performer. He was born In Tarzana, California in 2010. A highly gifted child, Lucas was speaking in full sentences by age 16 months. He told his parents at age 2 that he wanted to be an actor after memorizing the entire movie "Cars" and acting out the scenes in his mirror. He got his wish at age 5 being cast as the lead in the multiple award winning short film "Charming".
The role was originally written for a 7 year old actor, but Lucas impressed the director by knowing the entire script. After the success of Charming Lucas went on to book roles in several commercials and TV shows, as well as his award nominated performances in "A Purgatory Story" and "Last Dream Before Sunrise" . In his free time Lucas loves to surf, ski, golf and play with his dogs. Lucas is involved in multiple charities including Childhood Cancer Awareness, Choose Kindness, The Trevor Project, No Kid Hungry, Reishore Ocean Clean Up, and Autism Speaks. Lucas is an anti-bullying advocate and junior philanthropist.
"Living an authentic, kind, and generous life!"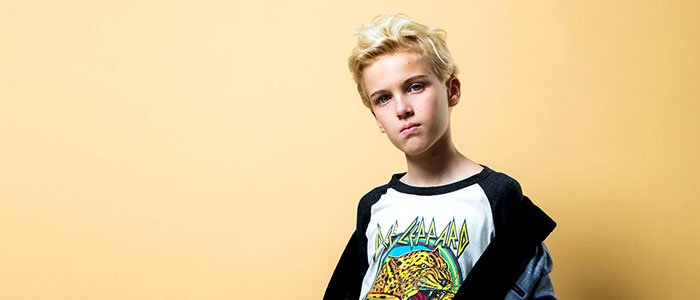 When did you start to get interested in art?
I was always interested in art. When I was little I would sketch superheroes from my mind like "watermelon man" and I would create my own comic books. I've been singing since I can remember… anything from the sound of music to Whitney Houston to rap. I love theater and watching ballet or plays. I was in my first theater production as a co-star at maybe 5. I even helped writing a play for my kindergarten class to perform based on the "Lion Guard" TV show.
If you were an advertisement, which would your slogan be?
Living an authentic, kind, and generous life!
Which is the part you enjoy the most about music and acting?
Being able to use the visions in my mind to create things such as stories that come to life. I also love acting scenes out from movies or just trying to improve in things that I love. It is such an amazing feeling knowing that it came from my head.
Most artists say that through their art they learn more about themselves, heal injuries… In which aspects has music helped you?
In 2019 my grandmother passed away. We were extremely close, we even have the same birthday February 19th.
I flew to Pennsylvania just in time before she passed. I put some blush on her cheeks as she took her final breath. That's something I'll never forget and the song I'm working on now is "Last Romance" . It's sort of cathartic because it's about my grandmother but not in an overt way. Because I love her so much.
What does music mean to you?
It means a lot. I can sit in my room for hours just making up songs. I sing to my mom. I made a song about how much I love her. I sang it on Instagram live and everyone was tearing up.
I think that if you can speak to someone or help them get through a difficult time, that's an amazing gift.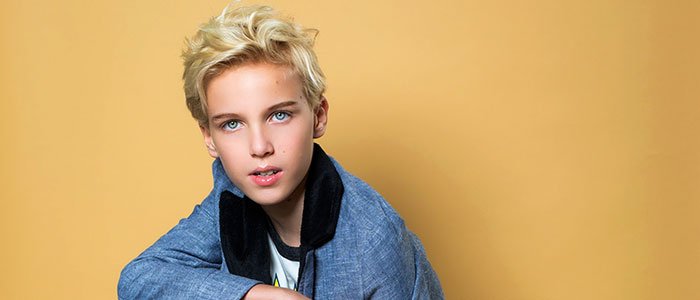 Who are your idols?
My parents and my grandmother. I find Justin Bieber interesting not so much as an idol but to be that famous at such a young age and go through all that he went through is inspiring.
If you didn't like music, what would you like to do?
Well I love being in or around water. The ocean soothes me. I love surfing and just swimming in the ocean as far out as the lifeguards let me. I tell a lot of jokes and I'm lucky to have amazing friends that are always there for me.
Do you consider that nowadays there are more or less opportunities for new artists? Why?
I definitely think there are more ways because of social media. No one ever knew I sang at all other than the people who saw my plays until my mom posted a video of me singing the theme song to Steven Universe on Instagram. Now I get messages all the time asking me to sing or collaborate. So I think there are so many ways to show your talents these days.
What would your idyllic life as an artist be like?
My idyllic life would be just being able to have the chance to make the type of movies and songs that mean something to me. I don't need much fame if any, I just want to do work that is meaningful and touches people.
However, I can definitely see myself owning an artist's retreat in Cabo San Lucas right on the beach!
Which are your upcoming projects?
Stay tuned!