Lucía Sánchez, artistically known as Lucía Briss, is a twenty-four-year-old singer, dancer and actress from Madrid. In addition, she is a primary school teacher with a specialty in music and English. Lucia is a fighter, a dreamer, she is persistent and hard worker.
"If you can dream it, you can make it come true."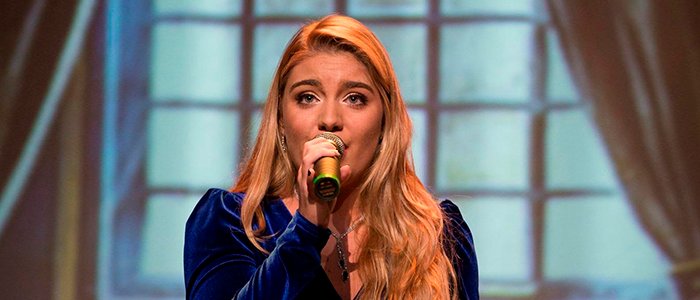 How long have you been singing?
I don't remember any moment of my life without singing. With only one year old, barely knowing how to speak, I was singing and tuning quite well. I started singing Marta Sánchez and Tamara songs. When I was five or six years old, I started with English songs, especially Mariah Carey songs.
If you were an advertisement, what would be your slogan?
If you can dream it, you can make it come true.
What inspires you most when singing?
I'm inspired because I know that I am going to share what I feel with others the best way I know, singing.
Most artists say that through their art they have been able to get to know each other better, heal wounds … How has music helped you?
Music has helped me in absolutely everything. It has encouraged me when I was sad, it has made me happier, it has motivated me, it has helped me to externalize my feelings better and above all, it has helped me to overcome many insecurities that I had since I was little: it made me believe in myself.
What would you say to all those people who say to artists "it's not worth trying"?
It's always worth trying, ALWAYS. And if it doesn't work, nothing happens because life gives you the opportunity to keep trying … Who tells you that you won't make it the tenth time you try? I am one of those people who believe that the more difficult it is to arrive, the more satisfying it is to have arrived.
Who are your references?
I think that all the existing artists have contributed to me and continue to contribute great things to me.
If I had to choose some I would say Whitney Houston, Leroy Sánchez, Beyoncé and Ruth Lorenzo.
What does music mean to you?
Music for me is everything. She is my friend, my confidant, my refuge, my support … I can't imagine a life without music.
If you didn't like singing, what would you spend your time on?
I would dedicate my time to teaching. In fact, I studied primary school with a specialty in music. Another option would be psychology, since I really like listening and helping others to get out of complicated situations.
What would your idyllic life as an artist be like?
Being realistic and working night and day on my songs and on how to share them with those who love and support me. I don't want material things, just to achieve personal success, to see that my constant work pays off and also, having close friends and family.
Do you want to know more about Lucía Briss? You can find some projects below.