Lyle Oliver is a singer and songwriter originally from Scotland now living in Thornbury, a small town in northern Ontario, Canada.
"MUSIC TO GET INTO YOUR HEAD"
When did you start to get interested in music?
Music has always been in my life.  I wrote my first song "soldier for a day "at the age of 14.
If you were an advertisement, which would your slogan be?
Music to get into your head.
Which is the part you enjoy the most about music?
The creative art of writing a song.
Most artists say that through their art they learn more about themselves, heal injuries… In which aspects has music helped you?
Music feeds my soul. It makes me happy, makes me smile. I couldn't live without it.
What does music mean to you?
Feeds creative animal in me. It provides a feel good feeling.
Who are your idols?
Musically, I respect great songwriters like Tom Petty, John Cougar Mellencamp, David Bowie and Elvis Costello.
If you didn't like music, what would you like to do?
I have a successful professional career. Having said that music is my passion and I would love to be a professional songwriter and be able to make a living doing so. Songwriting is in my blood.
Do you consider that nowadays there are more or less opportunities for new artists? Why?
I believe there are fewer opportunities to be successful as there is so much music out there now. It is easier to make quality music nowadays due to technology. Just the volume of artists makes the chance for success harder.
For me I do music for me.
I try to write music that tells stories and hopefully connects with people and make them smile. If success come along that would be fantastic. If it doesn't and writing continues to personally reward me I will continue to write. Hope fully some people will come along for the ride.
What would your idyllic life as an artist be like?
I'd love to be a recognized songwriter. As an older artist with a successful professional career I don't do music for money. I do it for the art and the enjoyment it give me. There is nothing more rewarding than seeing people respond and connect to your song.
Which are your upcoming projects?
I don't play live very much. I am in the process of getting a band together. I love to write I find that extremely gratifying. But I need to get out to hopefully expand my audience as it's hard to do without playing live for an independent artist.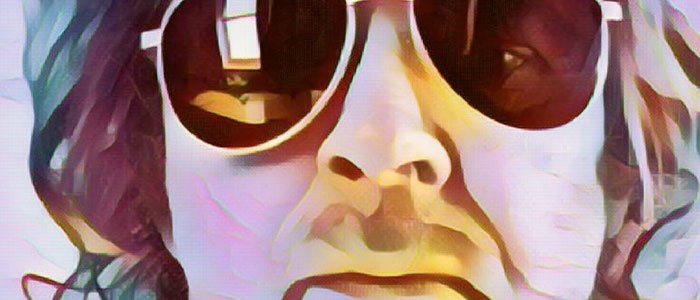 Do you want to know more about Lyle Oliver? You can find some projects below.