With roots in the Caribbean nation of Jamaica and his birthright in Staten Island, New York, Matt U brings a new and improved flavor to the music industry. His lyrical singing style is unique, blending solid elements of Pop, R&B, Hip Hop, and Reggae along with EDM. The sounds are dynamically irresistible, creating an atmosphere of get up jump, move your body and feet or sit back and relax, allowing the conscious lyrics to transcend and take you to another place. Matt U's eclectic and extensive musical background with experience, combined with his overwhelming determination for performing, has led to his up-and-coming career as an artist that can't and won't be stopped.
"The artist of ambition and international eclectic vibes of culture"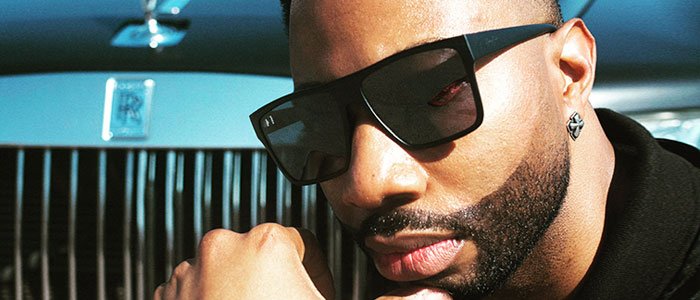 Matt U Johnson - Interview
When did you start to get interested in music?
I started in the music industry professionally at 13 years old in New York City.
If you were an advertisement, which would your slogan be?
The artist of ambition and international eclectic vibes of culture
Which is the part you enjoy the most about music?
The most exciting part is to make the music.
Most artists say that through their art they learn more about themselves, heal injuries… In which aspects has music helped you?
Music is very therapeutic for me; it always helps me feel good if I'm in a bad mood or just want to feel joy because making music does that for me.
What does music mean to you?
My music means the world to me it makes me feel great and excited. And I aim to bring feel good vibes to the world and masses at large so it's very important.
Who are your idols?
I have many influences in the music industry, Bob Marley & the Wailers , Steel Pulse , Buju Banton, Sting , Shaggy , Linkin Park , Mary J Blige , Sean Paul . The list goes on!!
If you didn't like music, what would you like to do?
If I wasn't doing music I most likely would have ventured into real estate.
Do you consider that nowadays there are more or less opportunities for new artists? Why?
Well because of the pandemic there is less opportunities to tour and do live shows but the internet is bridging that gap with virtual opportunities and social media app platforms.
What would your idyllic life as an artist be like?
It would be touring the world and making awesome music in different locations throughout the world.
Matt U Johnson - Projects
Do you want to know more about Matt U Johnson? You can find some projects below.