Walid Askaryar 24-year-old singer/songwriter from Denmark has been releasing his first single "Happy" and is now beginning his music career.

Walid has performed in festivals and intimate concerts all over Denmark. His sound is very much influenced by the 80s and the genre R&B/Soul
"Be the love you never received"
When did you start to get interested in music?
I was born with a physical disability (cloves syndrome) and looked different from other kids and felt different from others too. My disability is a part of me and ever since I was a kid, I always had the urge to outdo myself in any way, shape, or form. Because of my disability, I also believed I have to do more to prove myself.
As a kid when I first heard Michael Jackson, I knew I was watching magic. I was completely enamored in his voice and how he danced. I started to imitate his voice and his dancing. That's when my love for my music began. The biggest compliment was when people told me I sound like Michael Jackson. When I first sang for others at school functions, the teachers and my friends would have tears in their eyes. They would always tell me I have an amazing and beautiful voice that touches people.
My music teacher told me to participate in a school play to show my talents to the whole school. They chose me to sing Man in the Mirror by Michael Jackson. From that day I took music more seriously and would always be in the studio and working on covers, songs, and ideas to showcase my talent to the world.
If you were an advertisement, which would your slogan be?
Be the love you never received
Which is the part you enjoy the most about music?
What I most enjoy about music is creating it and performing it. I just love the creative process. I love making something out of nothing, that's magic to me. On stage, I can be myself the stage is a form of escapism for me.
Most artists say that through their art they learn more about themselves, heal injuries… In which aspects has music helped you?
I totally agree as I write about different topics in music. Sometimes it's hard to talk about your emotions but singing it and writing it has helped me so much. Music has been the biggest gift to me and my disability and I'm glad that I was chosen to do music.
What does music mean to you?
Music has always been there for me it's something that I can live without it has always been there for me in my most difficult times in life. Whenever I feel something sad or happy the first I think about is portraying it in music.
Who are your idols?
My idol is Michael Jackson for what he did for the entire world and how he helped the world. Michael really cared about people and he provided a lot of money to charities. To this day I have never seen a singer that would give so much of his own money to charity to help poor and sick children. I think Michael was a millennium artist.
If you didn't like music, what would you like to do?
I can't even imagine that. Though I have always loved acting and I want to try it. I'm a big film buff as I just love movies and shows and etc. My favorite actors are Leonardo Dicaprio and Jim Carrey. I'm also a huge sucker for romantic movies. My favorite movie is the Notebook.
Do you consider that nowadays there are more or less opportunities for new artists? Why?
I think there are more opportunities now. We have social media and it's easier to contact major labels because of that. New artists can gain a lot of exposure if they know to market themselves.
What would your idyllic life as an artist be like?
I would like to achieve my dream in music, to be successful but the most important thing for me is to touch people and be an inspiration for others.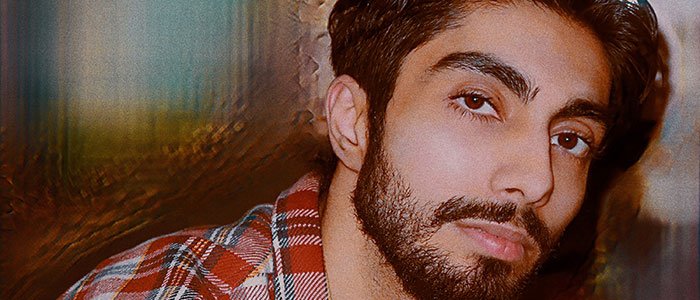 Do you want to know more about Walid Askaryar? You can find some projects below.