Michaela Hallmark is a 27 years old video creator. Married to her wonderful husband Colton Hallmark and together they have a beautiful daughter Elena Hallmark.
Michaela loves her family and she loves what she get to do on a daily basis which is encourage millions of people across the world through a camera screen.
"Help Me Make Jesus Known!"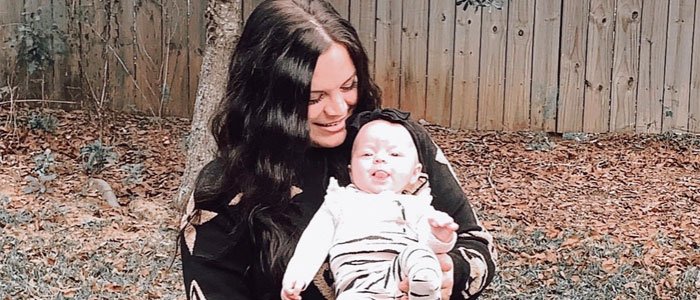 When did you start to get interested in filming?
I have always had a passion for filming and the media. But one day I picked up a camera and recorded a video of encouragement for myself, posted it and it went viral. Hundreds of thousands of people commented on the video saying how much they needed that. So it was at that moment I knew I found what I was supposed to be doing.
If you were an advertisement, which would your slogan be?
Help Me Make Jesus Known!
Which is the part you enjoy the most about filming?
You know, I could say the millions of people that watch my videos.. and I do love everyone who watches the videos and everyone I get to meet out in public, but honestly the best part of this whole thing is that people are hearing about Jesus and being encouraged daily. Some are even giving their hearts to the Lord for the first time and it's just a joy to be a vessel for the Lord to win souls for the kingdom.
Most artists say that through their art they learn more about themselves, heal injuries… In which aspects has music helped you?
When I started taking filming more seriously it was at a low point in my life. I had just lost my mom unexpectedly so I was hurting and needed encouragement myself. I found as I was making all these videos that almost everyone of them were meant for me to see..
What does filming mean to you?
It means so much. I don't take what I do lightly at all. Because for me this is all given to me by God. Literally could not be where I am today in the media without His favor on my life.
Who are your idols?
I don't have "idols" but I do have people in ministry that I definitely look up too. My husband forsure.. he has such a heart for people and such a passion to minister. My dad is also a another great influence.. all my life he and my mother taught me to life for the Lord and put Him first in all that I do.
There are many other ministers that I look up too if I named them all I might be here all day.
If you didn't like filming, what would you like to do?
When I was younger I honestly hated being on camera, and I hated speaking in front of people. If you were to tell me back in the day this is what I would be doing I would have said no way. But I absolutely love what I do.. it does get stressful at times, but I love it and honored to be able to do this.
Do you consider that nowadays there are more or less opportunities for new artists? Why?
There are always opportunities to be an encouraging voice in this world.. a lot of times people will contact me and ask how they can get many viewers on their videos or podcast and my answer to them is I don't know. Because again the only reason I am where I am today is because of the favor of God. I also encourage people to do it for the one. If one person gets encouraged by your videos it is 100% worth it.
What would your idyllic life as an artist be like?
I would like to see more of an order with my schedule. Sometimes I feel like I'm kinda all over the place.. but soon we are expecting some great change in my little family that will actually change so much for us and free up a lot of time so we can put more into what God has called us to do.
Which are your upcoming projects?
Well, there are many things in the works right now. I recently signed with management out in California so they will be helping me with press and things like that. More toward the end of the year there will be more traveling to places to meet people who watch my videos and also opportunities to speak at different places.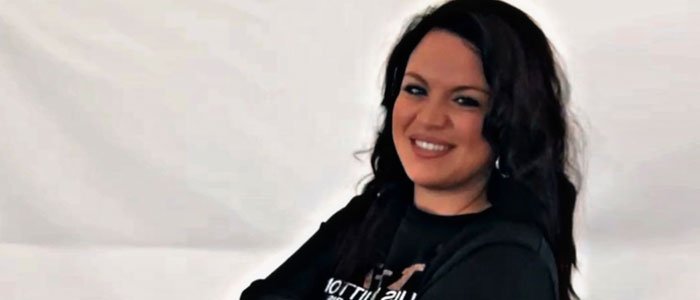 Do you want to know more about Michaela Hallmark? You can find some projects below.