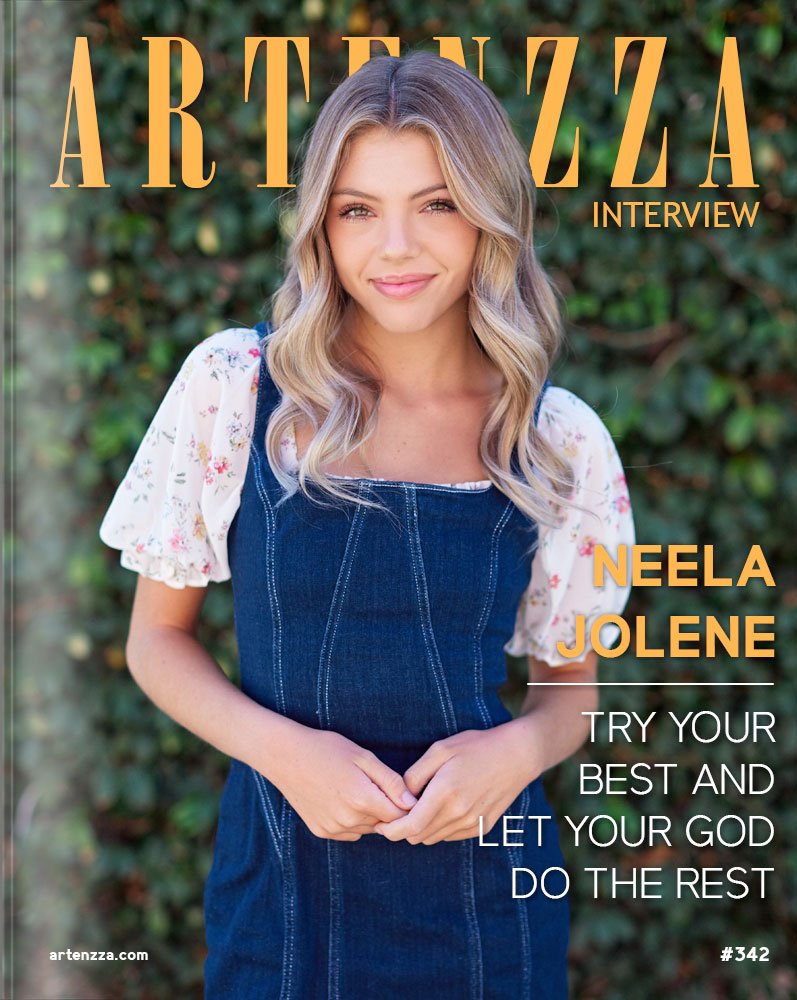 Neela Jolene is best known for her series regular role on BratTV's Junior Show as well as multiple roles on the hit Dhar Mann series as well as numerous print modeling jobs and commercials. Neela has been dancing, singing, and acting her whole life with over 100 performances in all aspects of the business including dance competitions, show choir, and musical theater productions. Since entering high school. Neela will also be in Astrall Story, a collaborative film with over 25 creators as well as a dancer in the short film Take it Easy.
Talented, smart, and beautiful, she has won 4 pageants including Miss California, Miss Photogenic Teen, and Miss Cover Girl. This busy teen also finds time to work with the non-profit organization Natural High which works toward stopping drug and alcohol addiction in teens by educating adolescents and helping them find their natural high passions.
Loving a good adventure, Neela can be seen in her off-time, surfing, wakeboarding, cliff jumping, snow skiing, or skateboarding.
"TRY YOUR BEST AND LET YOUR GOD DO THE REST"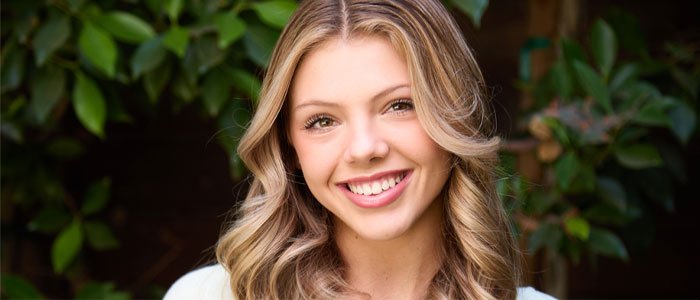 When did you start to get interested in acting?
I was one of those kids who loved putting on shows for the grown-ups. As a kid I loved playing dress up and creating shows. I think I was born to perform so it's always been my passion. My parents put me in theater classes during elementary school and I did a lot of dancing and singing classes too. I entered high school at the start of the pandemic, and I was absolutely hating zoom classes.
That is when I begged my parents to help me get into acting professionally. So, I've always been interested in acting, but it was 2020 when I took big steps into my dream career.
If you were an advertisement, which would your slogan be?
It would have to be the one my mom tells me all the time… "Try your best and let your God do the rest"
Which is the part you enjoy the most about acting?
I'd say the best part of being an actress is the adrenaline rush I get from performing. I always get so pumped up on set that my energy level is at my maximum. The challenge to perform greatly is super exciting to me. Sometimes I'm so happy on set that it is difficult to perform roles with other emotions, but that's all part of the challenge.
I'm a very competitive person and so I think I love the day-to-day intensity that this job requires.
Most artists say that through their art they learn more about themselves, heal injuries… In which aspects has your journey helped you?
I feel the entertainment business is my calling and I do learn about myself through it. It takes so much hard work, patience, confidence, and determination to be able to survive. There is a lot of pressure to memorize lines and perform well.
There is a lot of discouragement from not getting roles that you put your heart and soul into auditioning
for. There are many daily highs and lows in this business that are not easy to handle. So, I think the biggest lessons I've learned is how to work hard, believe in yourself, and never give up.
What does performing mean to you?
I feel the entertainment business gives me a sense of purpose. Personally, I have a strong desire to inspire people, and I have learned through all my past performances that I can inspire change in others.
Today there exists so much bad content on all the various media we all watch. I see too much content that is harming our subconscious and influencing people to make bad decisions. I truly want to make a difference by creating good content and influencing people with positive messages. I'm really hoping I can help change our world for the better through my acting and from being an influencer.
Who are your idols?
My greatest dream is to do action movies where I'm a tough, super woman character going through some crazy action-packed adventure.
So, I am so very inspired and envious by all the powerful women in Hollywood that have nailed superhero type roles. Scarlett Johansson, Halle Berry, Michelle Pfeiffer, Zoe Kravitz, Jessica Alba, Gwyneth
Paltrow, and of course Angelina Jolie.
If you didn't like acting, what would you like to do?
If I didn't like acting, I think I would still be working hard as a dancer. Before I became a professional actress, I was a competition dancer. I will always love dancing even though acting and school have not left me with much time to dance anymore.
I'm not sure what I would be doing if dancing was not an option. I just know that no matter what
I'm doing for a living; I will make sure I am surrounded with creative people that share my vision of creating messages that are both meaningful and entertaining.
Do you consider that nowadays there are more or less opportunities for new artists? Why?
The internet has given us artists way more opportunities because we are able to get noticed. It used to be that you really needed to know someone in the business that can help you get noticed. Only 2% of actors make a living at it so we need all the help we can get.
What would your idyllic life as an artist be like?
My perfect life as an actress would be doing feature films and making enough money to travel and surf when not on set filming.
Which are your upcoming projects?
I just finished filming the first season of BratTV's "Junior's" series that you can watch on YouTube. I've been auditioning and I keep trying to land a major role in a feature film. I'm not giving up.
Do you want to know more about Neela Jolene? You can find some projects below.