Shailene Garnett is a Canadian actress, known for her work on the feature "Sons of God," which premiered on French digital-media startup Blackpills, and for her role as "Maureen" on the Freeform fan-favorite series "Shadowhunters."
She previously had recurring arcs on the Canadian series "Between" and the digital series "Teenagers." Shailene's extensive list of television credits includes roles on "Murdoch Mysteries," "Incorporated," "Single Ladies," "Covert Affairs," and Guillermo del Toro's FX series "The Strain."
"I ENJOY THE JOURNEY OF NAVIGATING YOUR OWN PATH"
When did you start to get interested in acting? 
I was 3 years old. I was obsessed with Full House and the Olsen twins. Quite honestly, at that age, I wanted to be on TV so I could play with Michelle and Denise (Jurnee Smolett-Bell). I guess that's toddler's level of comprehension of what acting is.. but the desire to be an actor stuck with me quite heavily throughout my life. 
Which is the part you enjoy the most about acting?
I enjoy the journey of navigating my own path to my version of success. I enjoy the journey of characters that I get to create, and I particularly enjoy hearing about the reception to the projects that I've done and how it impacted other people. 
Most artists say that through their art they learn more about themselves, heal… In which aspects has your journey helped you? 
On a few separate occasions I've used my characters as an extension of my diary. I've used the veil of whomever I was portraying at the time to release very strong emotions of my real life that I didn't feel comfortable expressing to others; I'm guarded in that sense. 
What does your art mean to you? 
A lot. Acting has very much been a part of my major life decisions. Now that I think of it, it's been my driving force for most of my life. It's also an avenue for me to connect with people in a way that I don't think that I could replicate by doing something else. 
Who are your idols? 
'Idol' is a very strong word. I don't have idols, but I do have people that I admire and look up to. Currently, I'm very inspired by Riz Ahmed, Zendaya, Shia LeBeouf, Dave Chappelle, Shamim Sarif for starters… 
If you weren't acting, what would you be doing? 
If I were completely outside of the film industry, I would most likely be working within a branch of Psychology, with children with maladaptive behaviors and/or children who are orphaned. I would be working abroad a lot more. 
Do you consider that nowadays there are more or less opportunities for new actors? Why? 
I think there are a ton of opportunities for new actors. There are countless streaming services, YouTube, social media reels and TV, and they all need a constant supply of new content. There's definitely a place for everyone. You just have to find it or make it happen. 
What would your idyllic life as an artist be like? 
Honestly, I don't know if my life would be much different from how I'm living now. The only exceptions would be more material things, perhaps, or a bigger house somewhere, and definitely travelling to see my family and hometown friends more often. That will all come in its time. I feel very fortunate with my life.
I have close-knit family, great friends, and I'm steadily building a career that I've literally spent every single childhood wish on. I don't have everything, but I have all that I need. 
Tell us about your upcoming projects.
Well, the final season of Diggstown will be airing on BET+ this fall. I also did my first horror/thriller film, which is something I never thought I would do! I'm a complete wimp in real life and I steer clear of horror movies,but this was a lot of fun to shoot. It's about a woman who is haunted by a traumatic childhood who copes by trying to rescue children from their dangerous households, in one of which she encounters angry paranormal activity. That should be coming out sometime next year.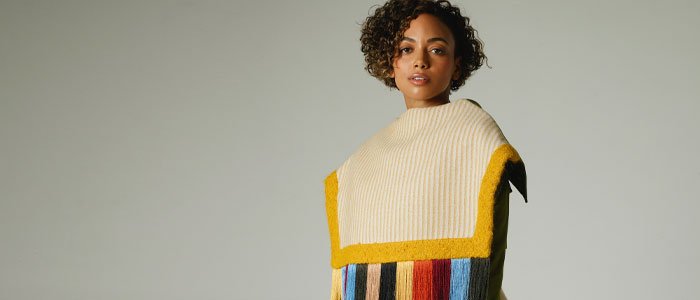 Do you want to know more about ZZZ? You can find some projects below.