As a "pianist with playful depth", Nicole Rudi is praised by the press for her expressive and deeply felt interpretations. "To listen to her is an experience," writes the german press "Wolfsburger Nachrichten".
Born in 1995 in a German-Ukrainian family, she started playing the piano at the age of 5, followed by studies in Hanover and Vienna. Nicole Rudi has been awarded numerous prizes at international piano competitions andscholarships including the Karg Foundation and the Dr. Giesing Foundation. In addition to playing solo, Nicole Rudi is increasingly devoting herself to chamber music and is also valued here for her "sensitive play".
As a sought-after pianist, she performs in numerous countries in Europe and Asia and is currently continuing her master's degree at the University of Music, Drama and Media in Hanover in the class of Prof. Alexander Schimpf.
"What doesn't break you, makes you better"
When did you start to get interested in music?
I started to play the piano at the age of 5 but more through fun and games. I was lucky to have a father who was a passionate musician and who taught me the very first basics. Playing the piano was always a normal hobby for me such as reading, meeting my friends and watching good films. From time to time I participated in some piano competitions and started to play small concerts and I think it was at the age of 12 when I seriously thought about becoming a pianist in a professional way. And to be honest, I wasn't a prodigy, not at all, I worked very hard. When I finished school, I knew that playing piano is the only thing I want to do until the rest of my life.
If you were an advertisement, which would your slogan be?
What doesn't break you, makes you better.
Which is the part you enjoy the most about music?
Those special moments on stage when you feel this indescribable atmosphere, this very special connection between musician and audience, when you feel like everyone in the audience feels exactly the same you're feeling at this moment.
Most artists say that through their art they learn more about themselves, heal injuries… In which aspects has music helped you?
Music was always like a shelter for me. I have had some severe blows in my life and I think in those moments I needed music more than anything else and yes, in this case playing the piano really helped me to heal injuries. Especially in those situations I kind of learned how to express myself through music and I could indeed lose myself in it. It has helped me to get stronger, to believe in myself and also to connect with my inner self: to learn more about my thoughts, my wishes, my fears, everything what's moving me.
What does music mean to you?
I couldn't live without it anymore!
Who are your idols?
There are many wonderful and fantastic artists who inspire me, but they aren't idols for me – they live a completely different way of life and have their own biographies and other circumstances, so I can't compare myself with them or try to be like them, it's more that I try to be the best version of myself.
If you didn't like music, what would you like to do?
That's a good question. I think I would have become a lawyer or maybe a sommelière, I love wine so much! (laughs)
Do you consider that nowadays there are more or less opportunities for new artists? Why?
Especially in this day and age it's hard to answer this question, Covid19 has made our lives as artists much more difficult than ever before. Social media has become more popular for all of us and it has seemed the logical way for many musicians to share their artistry through YouTube, Instagram, Twitter etc. And whether they know it or not, it's no long-term solution to the problem of social distancing and it's not even a very good short term solution either.
What would your idyllic life as an artist be like?
Travelling again and playing in full concert halls, I miss it so much and hope to come back to normality as soon as possible.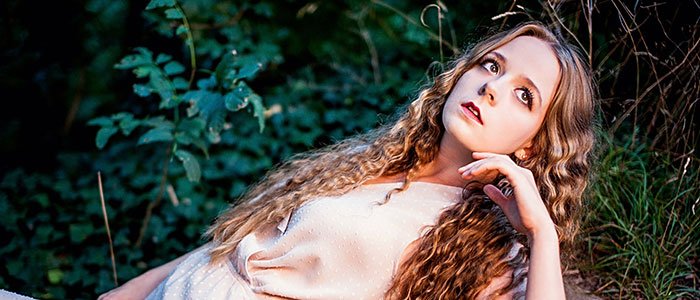 Do you want to know more about Nicole Rudi? You can find some projects below.