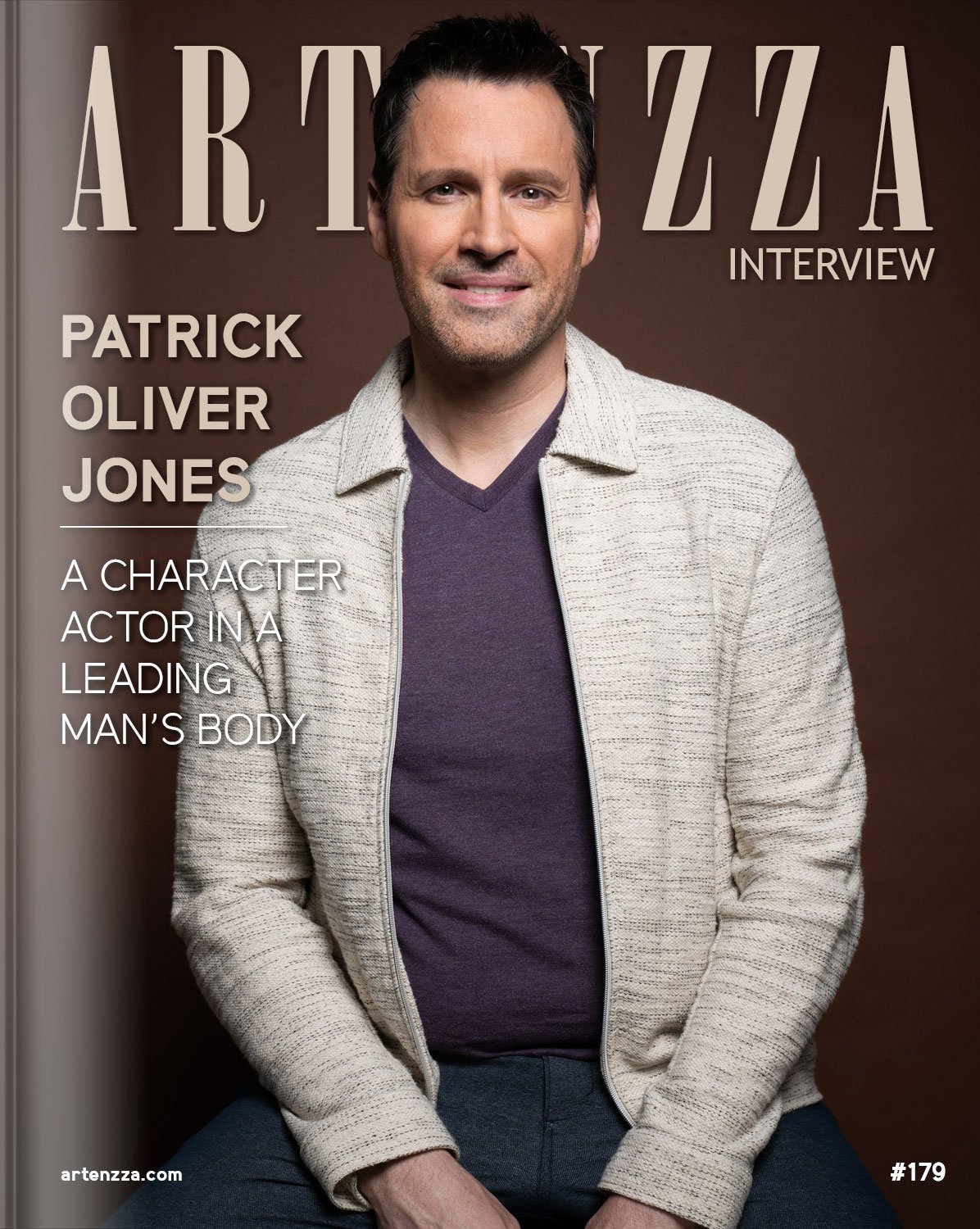 Patrick Oliver Jones was born in Birmingham, Alabama and has been performing for more than 25 years as an actor and singer.
Starting out performing in the fabulous shows at Walt Disney World, he eventually brought his southern charm to the stages of New York City appearing in National Tours and Off-Broadway World Premieres. This baritone was an original cast member of FIRST WIVES CLUB in Chicago as well as performing in two National Tours of THE ADAMS FAMILY and EVITA.
On screen Patrick has co-starred on BLUE BLOODS with TOM SELLECK and DONNIE WAHLBERG and LAW & ORDER: CRIMINAL INTENT with VINCENT D'ONOFRIO. With all his successes, there have been far more failures which led him to his newest podcast venture.
WHY I'LL NEVER MAKE IT is an innovative podcast that explores the reasons why actors and creative professionals don't succeed while delving into what it really means to "make it" in this industry. Guests have included Broadway Actors such as JELANI ALLADIN (Broadway's FROZEN) to former N'SYNC singer JOEY FATONE. Everyone has a story and Patrick hopes his listeners find laughter and inspiration in his podcast. 
"A character actor in a leading man's body"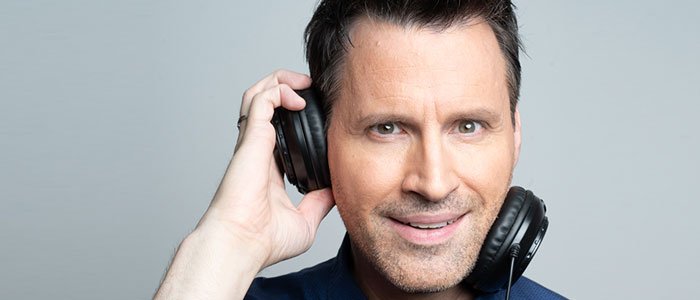 When did you start to get interested in acting?
My first taste of acting was in the second grade as our class made skits about some of the lessons we were learning. But my first real performance onstage came in the fourth grade when I was the shepherd boy in a Christmas musical for my church. I always loved singing, so it was a natural extension that I would then perform in musicals. It wasn't until high school, though, that I began to really consider and work on the acting part of my performance.
 If you were an advertisement, which would your slogan be?
A character actor in a leading man's body. (As much as I enjoy being the stalwart captain or the guy who gets the girl in the end, what I really love are the quirky and offbeat characters that provide a different flavor of comedy or mystery to a production.
Which is the part you enjoy the most about acting?
The audience. The rehearsals are all a prep from that opening night energy of finally having a live audience to share a journey that the cast has been working on for weeks beforehand. The laughter or gasps or even silence of theatergoers is palpable and only increases the liveliness and spirited performances onstage. This is why as much as I audition for television or film, my first love will always be the theater. There is no substitute for that immediate reaction of an audience, letting you know the effectiveness (or not) of your performance and the production as a whole.
Most artists say that through their art they learn more about themselves, heal injuries… In which aspects has acting helped you?
I tend to be a fairly reserved person when it comes to my emotions or expressing what I really feel. The various characters I get to play tap into parts of myself that would otherwise remain hidden or take a long time to show themselves. And in so doing it has led me to not fear my own reactions and feelings as much towards others and situations. The theater has also provided me with a home and family that I never had growing up with the only hip of a single mother. Which is why this past year of being away from the stage has been really tough and forced me to examine my own life a bit more closely, my goals and passions and what I truly hope to accomplish in my life.
What does acting mean to you? 
It's a chance to fully embody the richness of a character, both strengths and weaknesses, good and evil. Discovering layer after layer of what makes people tick and motivate them toward wonderful acts of kindness or horrific displays of malice, sometimes both. It also is a chance to humanize even the worst among us, so provide insight and understanding into the  sometimes thin line that separates us all from turning down a dark path. There's been a growing sense of what should or should not be seen onstage or on screen, yet I say that every point of human history has a lesson for us, whether it's some shining example of mankind's ultimate good or darker displays of the abject wickedness we are capable of.
Who are your idols?
If I could model my own career trajectory after one person it would be Patrick Wilson. Besides sharing the same name and birth year, we also are similar types and some of the roles he's done onstage are bucket list roles of mine as well. Like Billy in Carousel, Jerry in The Full Monty, and Sky in Guys and Dolls. He has also gone on to have a diverse movie career as well, from Insidious to Aquaman. Yet he isn't insanely famous or hounded by paparazzi. He can do great work with other wonderful creatives and still maintain a normal life. That's my dream as an actor.
If you didn't like acting, what would you like to do?
In recent years I've discovered podcasting, and even have my own theater podcast called Why I'll Never Make It. But even apart from doing an arts podcast, I'd love to host and/or produce storytelling podcasts that share the untold stories of ordinary people doing extraordinary things. Working on shows like Hidden Brain or Revisionist History, which cover topics or people with unique and parallel insights into how we live our own lives, would be immensely fun and rewarding. But coming up with my own storytelling ideas and exposé episodes would be the ultimate goal. And who knows, I may get around to that one day.
Do you consider that nowadays there are more or less opportunities for new artists? Why?
Absolutely. More opportunities in the ways we can produce and the avenues available to publish our own works. From free to low cost equipment and platforms to fun and creative ways to entertain others, it's a consumer's paradise as far as options and places to find entertainment. Yet with all this access comes stiffer competition. While there are more opportunities, there is less chance of hitting big. Most creators might garner some attention or following, but the percentage of mega-hits or sky-rocketing success is still pretty low. So all you can focus on is producing the best work possible that you are proud of and showing off the best you have to offer.
What would your idyllic life as an artist be like?
I would love to be an equal parts actor and director. It would wonderfully exercise both sides of my artistic self. Getting to perform in various venues as both actor and singer, while also getting to head up productions onstage of classic works like MAN OF LA MANCHA or launching new works by up and coming writers like Cris Eli Blak or Toby Marlow and Lucy Moss. I also have my own idea for a play as well that has yet to make it onto the page, so at some point the words will flow and I'll find actors to bring this true story to life.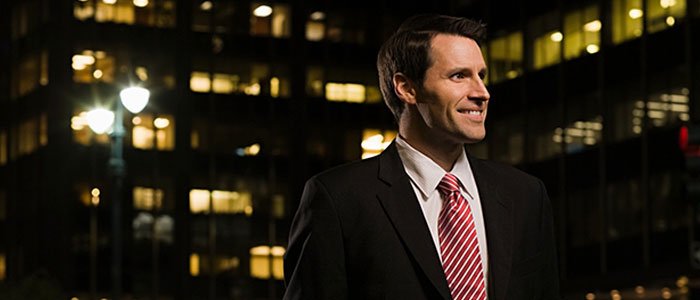 Do you want to know more about Patrick Oliver Jones? You can find some projects below.