Actor, Producer, Director & Writer
Rachelle Henry is an award winning American actress and filmmaker. At the age of six, she began her acting career and has been pursuing her goals ever since.
"Inspiration realized is when life and art come together"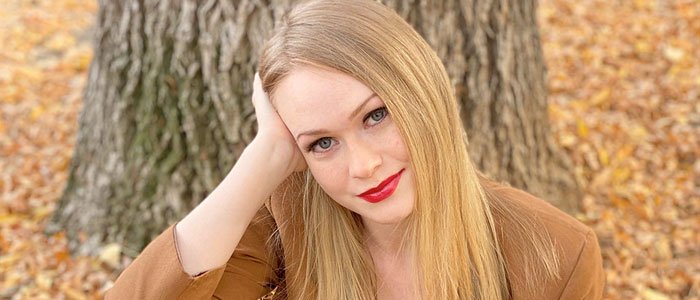 When did you start to get interested in acting?
Although I am currently in LA, I was blessed to grow up in Seattle, WA. Seattle has a large art community and is culturally diverse. I grew up around the famous Seattle music scene, art festivals, dance studios, museums, an abundance of theaters and of course, the indie film communities in the Pacific Northwest (PNW).
My early background was in theater, singing and dance which launched my eventual journey into film, television and commercials.When I was 10, I was lead in a short film and I also played Oliver in the musical theater production of Oliver! and had many firsts in that role; first time singing with an orchestra, first time using a wireless mic, first time speaking with a British accent, and first time playing a role as a boy. The 52-member cast included adults and kids.
That year, I also was in my first feature film, ALL I WANT IS CHRISTMAS, starring Elliott Gould and David DeLuise. Although I was a featured extra, I sat directly behind Mr. Gould and Mr. DeLuise in the Christmas play. It was my introduction to working on larger indie films and had a big impact on how I view filmmaking. It was a wonderful set and the lessons I learned there have stuck with me through the years. I have been blessed to build my IMDb to over 70 leading and supporting credits.
If you were an advertisement, which would your slogan be?
Inspiration realized is when life and art come together.
Which is the part you enjoy the most about acting?
I love collaboration. Filmmaking is such a collaborative art form because you need many different people with different skills, and everyone is focused on telling one story as a unit. I love the incredible people I've met in this industry. The sense of community is one of the things that can really help an artist thrive.
Most artists say that through their art they learn more about themselves, heal injuries… In which aspects has music helped you?
Acting allows me to learn about many different cultures, interests, sports, and careers. I learn more about people and relationships with each story that is told. Everybody has a personal story and something that is valuable to society. As an actor, I get to experience these treasures every day.
What does acting mean to you?
I love storytelling and connection. I especially like films that have a message to them, make people consider new ideas and inspire them to help change the world for the better. I love entertaining people. If I can make someone's day with my work or make people feel a sense of hope, that's rewarding.
Who are your idols?
I get inspired by many individuals and not all are famous, or in the entertainment industry. While quality work matters to me, I also am inspired by kind, genuine people. I have a list of people I admire and draw inspiration from
If you didn't like acting, what would you like to do?
I can't imagine life outside of the world of entertainment, but if I somehow suddenly found that I no longer loved it, I would probably try to figure out another way to connect with people and learn through new experiences. I really love marketing and while I've never pursued it, I sometimes think real estate might be interesting (I love shows on HGTV and Million Dollar Listing NY)
Do you consider that nowadays there are more or less opportunities for new artists? Why?
I think this era is a great time for artists because we have new technology and new ways to showcase our work. For actors, we now can get work on multiple streaming platforms such as Netflix, Peacock, Hulu and more along with cable and network TV shows. Multiple films went direct to VOD as a result of the pandemic and actually had a wider viewership than expected with a limited theatrical release. We also are utilizing self-taping more which means we can be considered for projects we may not have before if there were only in person auditions.
For the music industry, it's a brilliant opportunity for musicians to have their music showcased to a broad audience. Billie Eilish and Finneas were discovered on Soundcloud and now are record breaking Grammy winners. During the pandemic, numerous songs went viral because of TikTok and indie artists were given a chance to have chart topping music without a record label.
What would your idyllic life as an artist be like?
Ideally, my life as an artist would include most of what I am currently experiencing but with the added benefit of being profitable and self-sustaining. One of the first things I learned about art is that, in many cases, it requires an income outside of the art itself. Anybody who finds a way to do what they love as a career is fortunate.
Which are your upcoming projects?
My upcoming projects are Gaslit, Bermuda Island, Martingale and upcoming Netflix's.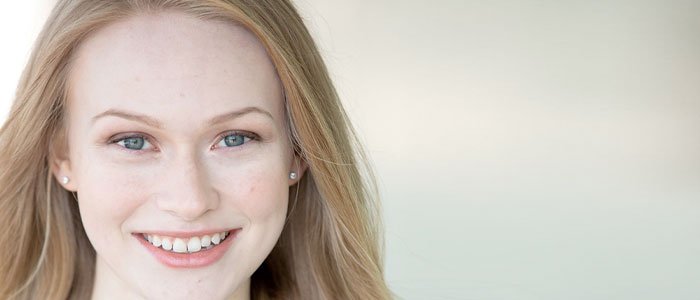 Do you want to know more about Rachelle Henry? You can find some projects below.